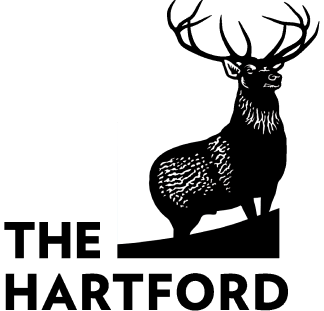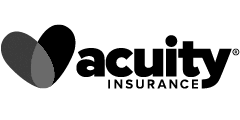 Your patio building company makes beautiful patios designed to last the years. But how do you ensure that your company will last the years? When it comes to commercial insurance coverage, turn to Tivly. We can help you compare affordable solutions for patio builders insurance.
What Types of Coverage Does Your Patio Building Business Need?
Good question. Many small business owners are experts in their area of business, but they know very little about commercial insurance. So they end up making mistakes and buying the wrong types of insurance coverage. We want to help you avoid these common pitfalls and find the right patio contractors insurance rates. When insuring your patio building company, look for these specific types of coverage:
Business Owner's Policy (BOP)

Commercial Liability Insurance

Business Auto Insurance

Professional Liability Insurance

Property Insurance

Builder's Risk Insurance

Workers' Compensation Insurance
Why Do You Need Commercial Insurance Coverage?
Commercial insurance is vitally important to protect your business against unforeseen costs. Besides that, when you're dealing with residential clients, you will often be asked for proof of insurance. Patio building can be dangerous, and it involves a lot of equipment and materials. Cover your risks and assets to keep your business safe.
The answers are in the details. Take a look at these business-critical patio construction insurance options.
Types of Patio Building Commercial Insurance Coverage
A Business Owner's Policy (BOP) Saves You Money
A business owner's policy is a discounted policy for your business. This is actually a bundle of policies put together for your specific patio building or contracting company. It includes:
Commercial liability insurance

Property insurance

Business interruption insurance

Endorsements that are specific to your industry
You may be eligible for a BOP if your business is low-risk, leaves a small footprint, and has less than 100 employees. We will help you determine if you are eligible for a BOP as part of your business insurance for patio builders.
Commercial Liability Insurance Protects Your Company Against Lawsuits
You might also hear this coverage called "general liability insurance." It covers legal defense fees, court costs, and settlements or judgments in the occasion that a client sues you. For instance, if a patio defect caused someone to fall and hurt themselves, you will need this insurance to cover the costs of the lawsuit.
Commercial liability insurance also covers accidents or damage that may happen on your company's place of business.
Purchase Business Auto Insurance to Cover the Company Vehicles
Your company vehicles are an important component of your building or contracting business. If something happens to the vehicle while it is being used to transport materials, Business Auto Insurance can cover the costs of damages. This insurance can be structured to cover other risks involving your vehicle, as well.
Professional Liability Insurance May or May Not Apply to Your Patio Company
We'll help you understand whether your company needs professional liability insurance or not. This coverage is also referred to as errors and omissions insurance. It covers malpractice issues, such as incomplete work or advice your structural engineer offers. However, most patio construction companies' liabilities are already covered by commercial liability insurance.
Property Insurance Protects Your Valuable Business Assets
A patio building company needs to own a lot of tools, equipment, and materials. Protect your property and materials with property insurance. It usually covers office space, inventory, supplies, and even other people's materials that are stored on your property. There are different options when it comes to property insurance. We'll help you decide whether to insure your property at current value or the full replacement value.
Builder's Risk Insurance Covers the Unique Risks Your Building Company Takes
Your property insurance may only cover your equipment when it is at your personal location. But you also need to protect your tools and materials when they're at a work site. Builder's risk insurance protects your equipment and materials during the entire project.
Protect Your Contractors with Worker's Compensation Insurance
Accidents happen in any building company; it's one of the risks of the job. Protect your workers and contractors against these risks with worker's compensation insurance. For example, if a worker is hurt due to faulty equipment, this coverage can ensure you have enough money to cover any lawsuit costs that may occur. Many states require worker's compensation insurance, too. We'll find out what amount of coverage is appropriate for your specific business so you can expand your business in any state.
Get Your Free Quote Today!
We want to help you get the right coverage for your patio building or contracting company. Tivly has the experience to help you find the right plan for your construction company. We will provide you with quotes from various insurance companies, allowing you to see the different options available. To get your free quote, please enter your zip code and click "Get Quote."
Very knowledgable. Efficient service. A willingness to work "outside the box".
Jennifer was extremly helpful, and was able to answer my questions in a timely manner and moved at my pace, which was extremly helpful, as a first time buisness owner.
Great!