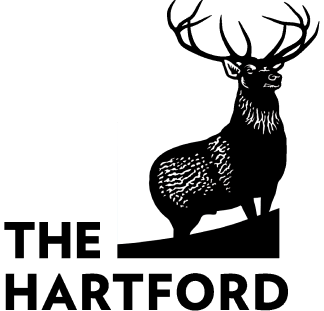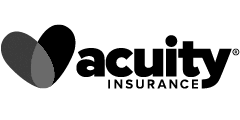 What is Rental Reimbursement Coverage?
If you've been in a car accident—and have collision coverage as part of your auto insurance package—your insurance company will cover the cost of repair or replacement of your vehicle. Rental reimbursement coverage is an optional coverage with your car insurance company that pays for the cost of a rental car while your vehicle is in the repair shop for a covered loss.
If you operate a business in which you have multiple employees who operate company vehicles, rental reimbursement coverage should seriously be considered. If an employee is in an accident, you need to have an affordable option for a rental vehicle while the car is in the shop. Otherwise, rental car costs can add up quickly.
What Does Rental Reimbursement Insurance Cover?
Rental reimbursement insurance will pay for the cost of a rental car up to certain policy limits. For example, a common option is $25 per day up to a maximum of $750 per claim (and options go all the way up to $100 per day/$3,000 per incident). Most auto insurance policies have a time limit as well—commonly 30 days or less. However, this only applies if you were at fault for the accident or damage incurred.
If another party was responsible, their insurance company is responsible for covering your rental. A third party's car insurance may not pay 100% of the cost of the rental and usually has a time limit, so you may still incur some out-of-pocket expenses. However, it can take a few days for the other party's insurance to smooth out the details and get you a rental car. So in some circumstances, it may be better to immediately rent a car on your own and be reimbursed by the other insurer.
Your auto policy should extend collision and comprehensive coverage to your rental, so it should not be necessary to purchase additional coverage for the rental through your insurance company. As always, be sure to confirm with your auto insurance agent that you do have this extended car insurance coverage.
What is NOT Covered by Rental Reimbursement?
Rental car coverage will not cover:
The cost of fuel/gas that you incur
Any added rental company charges for mileage
A required security deposit (which are usually reimbursed as long as you don't damage the rental)
Rental coverage while your car is undergoing routine maintenance
There will be a claim limit with your insurance and they won't offer more coverage for an extended period of time
NOTE: If the car you're renting goes above the daily limit your car insurance will cover, you will be responsible to pay the extra cost (the difference between the daily rate and what's covered by your insurance).
How Much Does Rental Car Reimbursement Coverage Cost?
Rental car reimbursement is typically an additional $35–$60 a year ($2–$5 a month) on top of your comprehensive/collision coverage with your car insurance policy. The amount is typically minuscule, and if your job or everyday life requires consistent use of a car, it may be nice peace of mind. If your business owns numerous company vehicles, this is often a standard addition to a commercial auto insurance policy.
However, for some, the additional cost of $35–$60 a year over the course of 10+ years may end up being more costly than paying out-of-pocket costs for one accident (assuming the average person is in a car accident once every ten years). Compare the average cost of a rental car for a two-week timespan against the cost over 10 years and it may help you decide whether or not to invest in the additional coverage.
You'll also want to consider what your transportation expense might be if you don't have a second vehicle while yours is in the body shop. Will you have to use alternate transportation such as public transportation or use a rideshare service? This should also factor into your decision (and help you determine how much coverage you need).
How to Rent a Car Through Your Insurance Company
There are two common ways you can get rental cars if you are in an accident.
Option #1: You can arrange a rental car and pay the expenses out of pocket. You must track your expenses and keep your receipts to submit to your insurance to be reimbursed for the cost. This is the preferred option if you want to choose your rental car, use your rewards program, pick a specific car rental dealer, etc.
Option #2: The second option is to allow your auto insurance to acquire the rental car for you. If you choose this option, insurance companies will pay for the rental directly and handle all the necessary paperwork. Many insurance providers have agreements with certain car rental companies (such as Geico with Enterprise Rent a Car) where they can obtain a more affordable rate.
If the other driver was responsible for the damage, their insurance may be responsible for renting a car for you while your vehicle is being repaired.
Get a Free Quote for Commercial Rental Reimbursement Coverage
If you need rental reimbursement coverage for your business vehicles, Tivly is here to help! Complete the form above and one of our experienced agents will connect with you to make sure you get the right insurance coverage for your business needs. Or, you can give us a call at 877-907-5267. We'd be happy to answer any questions you may have about rental coverage and can help you determine if you need additional insurance.
Very knowledgable. Efficient service. A willingness to work "outside the box".
The whole experience was awesome as well as the cost!!
I spoke with Megan, she was very professional and informative. When she couldn't reach me on the phone, she stayed with it never giving up.