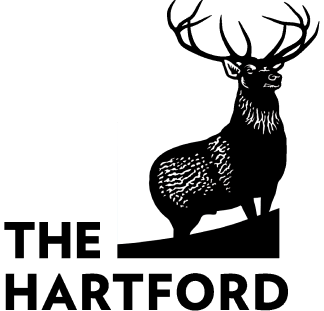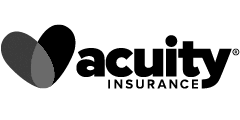 As the owner of a strip mall, you've got a lot of responsibility on your shoulders. You not only have to manage the upkeep of your property—but you also have to manage tenants. Day-to-day operations can be stressful. That's why you want to eliminate as many risks as you can. Where can you start with that? Getting the proper insurance coverage.
In this article, we'll cover how much business insurance coverage costs, why you need insurance, and the types of insurance that we recommend. If you're looking for the best place to get started, it's right here.
Why Do Shopping Centers Need Insurance?
If you were the only tenant in your building, you'd be able to control many risks, right? But as the owner of a strip mall, you have tenants to worry about. The type of store they have can impact the risk you face. If you have a food court, your tenants work with ovens, stoves, and other machinery that can increase your fire risk. Any customer-facing store runs the risk of a customer injury. And all of those common spaces that aren't leased? You carry all of the risk. But the right insurance can help cover many—if not all—of the risks that you face.
The Types of Business Insurance Strip Malls Might Need
Now that we've squared away why you need insurance, what types of commercial insurance do you need? Let's start with the basics.
Commercial General Liability Insurance
General liability insurance is the most commonly recommended insurance policy for every business owner. What does general liability cover?
If a customer is injured in your strip mall, general liability can help pay their medical bills. If they sue you, your insurance company will provide you a legal defense, cover court fees, and help pay a settlement if necessary.
If a customer's car is damaged while parked in your parking lot, general liability coverage can help pay to fix the damage.
If a competitor claims you slandered them in an advertisement, your insurance company will help you get a lawyer, cover court costs, and pay any necessary settlements. They'll also cover accusations of libel and copyright infringement.
Commercial Property Insurance Policy
Commercial property insurance is something all shopping centers and strip malls need. Also known as premises liability, property insurance usually covers damage from natural disasters, fires, theft, and vandalism. Many policies can include outdoor sign coverage as well. If you suffer damage, you submit a claim to your insurance company, pay your deductible, and once approved, they'll help cover the cost to repair your building. Property coverage is a necessity that cannot be skipped.
Business Income Coverage
Business income coverage—also commonly known as business interruption insurance—is a policy that is perfect alongside business property insurance. If heavy wind from a storm damages your roof and a portion of your mall must close for repairs, business interruption comes into play. While you repair the damaged property, your insurance company will help cover your operating expenses. This can include things like payroll, rent, taxes, and debt repayment.
Workers' Compensation Insurance
If you hire any employees, even if it's just part-time, you'll likely have to provide them with workers' compensation insurance. Workers' compensation coverage protects your employees. How? If an employee is injured at work or becomes sick due to an exposure, your workers' comp policy will cover their medical bills and pay a portion of their lost wages.
Equipment Breakdown Insurance
Equipment breakdown insurance will help cover important pieces of equipment that help you operate daily. Typically, these policies protect boilers/furnaces, air conditioning equipment, and computer equipment from power surges and other perils. Equipment breakdown is a common occurrence, wouldn't it be great if you didn't have to foot the bill if something happened?
Umbrella Insurance
A strip mall insurance package wouldn't be complete without umbrella coverage. This important coverage comes into play if you exhaust the limits of an underlying policy. For example, if you suffer extreme storm damage from a natural disaster and your $2 million policy won't cover the damage, your umbrella policy can help foot the excess bill. It can often be more affordable than paying for higher limits on the underlying policy.
How to Reduce Your Risks
You might be wondering how you can reduce your potential risks as a property owner. The easiest thing you can do is require your lessees to obtain commercial insurance. If you require them to get property insurance, property damage within their space falls under their coverage—not yours. Shopping center owners can dictate what their tenants must get to protect their business (and therefore yours). We recommend working with an insurance agent to determine what should be required and an attorney to help you draft the building agreement.
How Much Does Strip Mall Insurance Cost?
A standard $1,000,000/$2,000,000 liability insurance policy for a small shopping center or strip mall can range significantly. It can be as low as $75 to $150 per month. But that very generic range is based on your shopping center location, how many units you lease, how many employees you have, annual revenue, and even years of experience. The best way to determine what your costs will be is by speaking with an experienced agent. They are properly equipped to help you make sure your retail operations are adequately protected.
Get a Free Insurance Quote for Your Strip Mall
We understand determining what your shopping mall needs for insurance can be daunting. We're here to help! Our goal at Tivly is to help small and medium-sized business owners get the insurance they need without the hassle—or the price tag. Ready to get started? Complete the form at the top of the page or give us a call at 877-907-5267.
Very knowledgable. Efficient service. A willingness to work "outside the box".
Great experience! I got my 2 million-dollar liability insurance from them for my catering company!

Nicole's Buddy Club Catering Company
Fast response, ideal solution. Everyone I dealt with was courteous and professional and more than qualified to help me find the right insurance coverage for my company. I would absolutely recommend them to anyone needing commercial insurance.

Aeos Solar, LLC