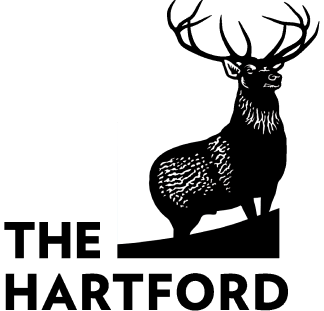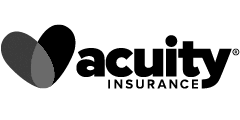 Business Insurance for Travel Agents
Whether your business is a full-service travel agency or you are an independent travel agent or tour operator, you are going to need insurance to cover your commercial risks. Let's be honest—disasters and accidents happen every day to anyone, no matter how careful they are. You want to be protected. So what coverage do you need for your travel agent business?
Why Travel Agents Need Professional Liability Insurance
Professional liability insurance—also known as errors and omissions insurance, professional indemnity insurance, or E&O insurance—covers professional errors you may make or are accused of. This insurance policy includes coverage for things like:
Negligence
Inaccurate advice
Misrepresentation
Professional errors and mistakes
Even if you don't actually make a mistake, it doesn't mean an unhappy client can't sue you. Professional liability insurance protects you from any lawsuits initiated by a customer. Your insurance company will provide you with a lawyer, cover legal fees, and pay any necessary settlements if you're sued.
Why Do You Need E&O Insurance?
Tour operators, travel agents, independent contractors, and anyone who offers services in the travel industry can and will make mistakes. Here are some common mistakes we see that can be a covered claim:
Example #1: You book flights for your clients but the return flight is for the wrong day. They're forced to book a different flight and claim you have the legal liability to refund them.
Example #2: You accidentally book the wrong cruise line for a client, costing them thousands of dollars in non-refundable expenses. Your client sues you for their monetary loss. Because they can prove you made a mistake in your professional services, you're liable for the lost money. But because you have errors and omissions coverage, your insurance company will cover your defense costs and the settlement.
Travel agent errors can be costly. Even if the alleged errors aren't intentional acts and you otherwise provided excellent service, a single claim can wipe your savings. We can help you find the right insurance company for your small business.
Consider a Business Owners Policy
A business owner's policy (BOP) is a flexible kind of insurance that is tailored to the needs of travel agents or travel agencies. Insurance companies typically offer a BOP that includes general liability insurance, commercial property insurance, and business interruption insurance.
General Liability Insurance
Why would your business need general liability coverage?
Let's say a woman comes to your travel agency and books a 14-day Cunard trip to St. Petersburg and the Baltic for four, for a grand total of $43,196. You are overjoyed—and so is the woman. As she pushes her chair back and stands up to go, she trips and falls. She lies on the ground, unable to move, her sobs muffled by the carpet. You quickly call 911 and the ambulance arrives shortly after—the EMTs carefully put her on a backboard.
This simple accident could cost you thousands of dollars—far more than she spent on her cruise. Luckily, you purchased general liability insurance which will cover her medical payments, ambulance, and hospital costs. This coverage will also pay legal fees for the bodily injury and personal injury if she chooses to sue you and your business.
General liability also includes coverage for personal and advertising injury if you're accused of libel or slander.
Commercial Property Insurance
The policy covers physical business assets such as your office building from covered perils such as a fire, natural disaster, vandalism, or theft. Your insurance company will help you pay to repair any property damage or replace destroyed property.
Business Interruption Insurance
If a natural disaster strikes or an electrical surge wipes out your building's furnace or air conditioning and you're forced to temporarily close—Business Interruption Insurance comes in handy. It helps provide coverage for employee payroll and profit you would've otherwise earned.
Other Insurance Options for Travel Agents
A business owner's policy is great coverage for most travel agents. What other insurance coverage should you consider to protect your business?
Workers' Compensation
Workers' compensation is required by law in all states but Texas, though the state holds the employer responsible for job-related injuries. Workers' compensation pays for medications, medical treatment, and lost wages if an employee becomes injured or ill due to a job-related exposure.
If the injury results in the employee's death, most insurance providers will pay standard death benefits to the employee's family. If the employee is no longer able to work in their current position, workers' comp insurance will pay for retraining for a new career. It will also pay for your legal defense if the employee claims you or the company was at fault for their bodily injury.
Commercial Auto Insurance
If you have a company vehicle, you may want to consider commercial auto insurance. It will protect you or your company if the accident occurred while it was being used for work purposes. This will also include coverage for rental vehicles.
Cyber Liability Insurance
Travel agents handle sensitive customer information—name, address, passport information, payment information, and more. If your website is hacked, cyber liability insurance will notify customers, cover the cost of credit monitoring, and cover legal fees and fines.
How Much Does Insurance Cost?
Insurance for travel agents can be affordable. An errors and omissions policy can cost as little as $150 annually and the price will rise from there depending on your particular business. Some factors that impact the cost include:
How long you've been in business
Whether or not you have a history of claims
The number of employees you hire
The level of protection you desire
The type of insurance you purchase and the amount of protection you need will vary. Our best advice includes talking with a professional agent to help you determine what you need.
Get a Free Quote for Travel Agent Insurance
Our goal at Tivly is to help medium and small travel agent businesses manage risk by finding travel insurance quotes at a reasonable price. To get a free quote, complete the form at the top of the page or give us a call at 877-907-5267.
Jennifer was extremly helpful, and was able to answer my questions in a timely manner and moved at my pace, which was extremly helpful, as a first time buisness owner.
One call and I had a policy within hours! Very affordable and responsive A+!
I recommend the prices! They have great customer service!