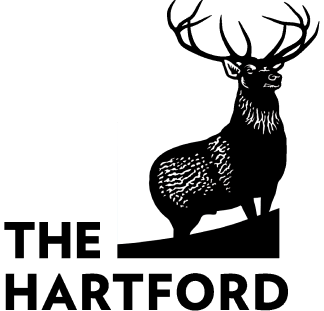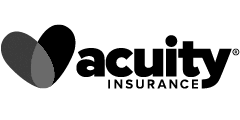 It's easy for a business to understand why workers' compensation insurance is necessary. If an employee is injured on the job or they become ill, you want to make sure they're well taken care of while protecting your business. But that leaves you questioning: How much can you expect to pay for workers' compensation coverage?
The cost of workers' compensation insurance coverage is hard to nail down due to the numerous factors that an insurance company takes into account. But in this guide, we will share some of those factors—including how premiums are typically calculated—and what a small business might pay for workers' comp insurance.
What Impacts the Cost of Workers' Comp?
The cost of a Workers' Compensation insurance policy varies depending on a few factors, such as:
Location of your business: Different states have different classification codes and costs per industry. California's rates are likely going to be far higher than South Dakota's.
The number of employees: Premiums are based on the total payroll in your business, so the more employees that you pay, the higher your premiums will be.
The industry/risk hazard: A particular system is used that was implemented by the National Council on Compensation Insurance (NCCI). Each industry is assigned a particular class code based on the type of work that they complete. Higher-risk class codes will result in more expensive premiums.
Work Comp claims history: If you have a history of workers' compensation claims it will negatively impact the price of your premiums. The more you have, the more you'll pay.
The state(s) where your employees work: Some states set their own industry codes that are separate from the NCCI. Be sure to check with your agent to determine what your classification code is in your state.
How Much Does Workers' Comp Cost?
The average cost of coverage is around $2,000-$3,000 a year for a small business. Insureon states their customers pay a median of $47 per month or $560 annually. Progressive states their customers pay between $400–$800 a year. We believe these numbers can be misleading. Why? The rate for workers' compensation is calculated differently than any other insurance policy. Your payroll, history of premiums, and even the state you are in have a huge impact on the cost. Your rates will more than likely fall outside of the average range. That is why it's more important that small business owners have a grasp of how the rates are calculated.
How are Workers' Comp Rates Calculated?
The calculation that's used to decide on premiums is rather complex. It's calculated based on the national council on compensation insurance class code system that determines a specific rate per $100 of payroll. Your small business's annual payroll is also used to calculate workers' comp cost (annual payroll includes full-time and part-time employees). So the calculation can look like this:
(Annual Payroll/100) x Workers' Compensation Insurance Rate = Estimated Workers' Compensation Cost
Let's calculate the premium per one employee. Let's say you're an architect in Virginia with a classification rate of $0.47 per $100 and you make $65,000 a year. So your workman's comp premiums would be calculated like this:
$65,000/100 x $0.47 = $305.50
Some insurance companies also include an experience modification rate (EMR). In other words, they calculate the premium including your claims history. New small businesses are usually assigned an EMR of 1.00. Claims will increase that number, but the average range is 0.75–1.25. So their rate would be calculated like this:
Classification rate (industry) x Experience modification rate x (Payroll / 100) = Premium
So for the same architect with perhaps a few workers' compensation claims associated with their business, their EMR rate may be 1.1, which would increase the cost of their premium:
$0.47 x 1.1 x ($65,000/100) = $336.05
Because architects are an industry at low-risk of filing workers' compensation claims, their assigned rate is far lower than other high-risk industries. For example, if you run a roofing business, your employee(s) are at a higher risk of injuries or illnesses. So your business will likely have higher employee premiums.
WorkComp One has a great tool to help you determine your class codes and the approximate cost you'll pay annually for workers' compensation insurance. We recommend talking to an agent experienced with Workers' Comp Insurance to help you get the right insurance—at the right cost for you.
Workers' Compensation Costs by State
WorkCompOne points out that workers' comp modification rates are determined at the state level. For example, Arkansas only requires a small business purchase workers' compensation if they hire more than 3 employees. Alabama requires it for 5 employees and up. Texas doesn't legally require it at all. Sole proprietors and partnerships are usually exempt. Each state has its own workers' compensation laws.
Fun Fact: According to The Hartford, ranchers and real estate agents in New Mexico don't need coverage.
How to Get Workers' Compensation for Your Business
You can typically purchase workers' compensation insurance from a private insurance company, but the requirements vary per state. For example, North Dakota, Washington, West Virginia, Wyoming, and Ohio run their own monopolistic state workers' compensation insurance funds. Puerto Rico and the U.S. Virgin Islands also operate funds for Workers' Comp. Please note: If you purchase Workers' Compensation from a state fund it often won't include employer's liability insurance. An experienced agent can quickly let you know if you can purchase coverage through an insurance company or refer you to the state fund.
What Does Workers' Comp Insurance Cover?
Here are the basics of what workers' comp insurance covers:
Medical expenses: It covers the cost of work-related injuries such as hospital or ER visits, surgery, and even medication.
Lost Wages: If your employee needs time off work to recover from an injury or illness, a portion of their lost wages is covered.
Accommodations: When an employee returns to work you must accommodate whatever changes are necessary. Workers' comp can help with the costs.
Disability Benefits: if a work-related injury leads to a partial or permanent disability, some insurance plans include disability benefits (but it's often a separate type of insurance coverage) or even death benefits.
Physical Therapy: If ongoing care is necessary for your employee, workers' comp can cover some if not all of the costs.
According to the National Safety Council, workers' comp claims are expensive, with the average cost being $41,003. Even though workers' compensation premiums are expensive compared to other insurance coverage—it can save your business a lot of money. We recommend purchasing workers' comp for your employees even when it isn't required by law.
To learn more about coverage, check out our comprehensive workers' compensation insurance guide.
How to Lower Workers' Compensation Premiums
Is there a way to reduce your workers' compensation insurance premiums? We think so! You have to lower your risk of claims. Here are a few ideas:
Make sure your employees are well-trained. Make sure your employees know how to properly carry out the duties of their job. It reduces the risk of them getting injured or becoming ill on the job.
Set safety standards to adhere to. How can your employees stay safe in your workplace? How can you prevent slips, falls, cuts, or other injuries? Roofers can implement safety standards to reduce the risk of a fall.
Maintain your property. You need to make sure you provide a safe work environment for your staff. Make sure your building is routinely inspected for hazards and that anything and everything is fixed when necessary.
Getting a better rate for your company can help keep you in business. Learn more by speaking to an agent!
Frequently Asked Questions
What is a workers' comp audit? Occasionally an insurance company will audit a small business to verify that the reported payroll is correct and that the industry and classification codes per employee are being correctly reported. The auditor will adjust your premium based on the information they gather.
What is included in "payroll?" Payroll includes wages, salaries, overtime, and even annual bonuses. It typically excludes tips, employee savings plans, and employee discounts.
Am I required to purchase workers' comp for contractors? Most business owners are not required to get workers' comp for contractors or sub-contractors.
Why You Want to Work with an Experienced Agent
Workers' compensation insurance can be complicated to understand and calculate. If you have employees working in multiple states or even countries, it can be downright overwhelming to handle. That's why it's important to work with insurance agents who have years of experience in the industry. They can help you walk through what your premium might look like based on your type of work and claims history. The bottom line? You want to protect your employees in case of injury or illness with the right business insurance. Let us help you get the right business insurance. Give us a call at 877-907-5267 or complete the form at the top of the page to connect with one of your agents!
Fast response, ideal solution. Everyone I dealt with was courteous and professional and more than qualified to help me find the right insurance coverage for my company. I would absolutely recommend them to anyone needing commercial insurance.

Aeos Solar, LLC
The representative was very efficient and able to provide details about the services that I was purchasing. The representative was very courteous. So far a great buy!
Perfect, Fast, and outstanding service!!!