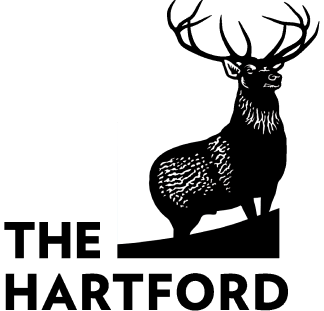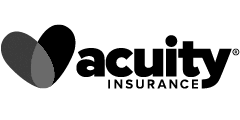 Any good appliance installation or repair starts with a great contractor. Professionals like you bring the ease and convenience of the modern world straight to your customer's home. It can be a huge inconvenience for a family to have their washer or dryer break down or to have an oven that stops working. The services you provide are crucial to maintaining the flow of many people's daily life. But you need to protect your appliance repair business from the risks you face with the right business insurance.
Why An Appliance Repair Business Needs Insurance
As an appliance repair specialist, you may not think your business faces significant risks. Here are some reasons why you'll want to consider business insurance coverage for your small business.
Example #1: While repairing a customer's dishwasher, the homeowner trips over your toolbox and cuts themselves, requiring stitches. Your general liability insurance policy can cover their medical payments.
Example #2: One of your appliance repair specialists is using a dolly to haul someone's washing machine down a flight of stairs to bring back to the repair shop. They lose control and get seriously injured. Workers' compensation insurance can help pay their medical costs and lost wages until they're able to return to work.
Example #3: You're delivering someone's repaired dryer when you get in a car accident. Because you were conducting business, your personal auto insurance denies the claim for the damage to your vehicle and the customer's dryer. If you had commercial auto insurance and contractor's tool and equipment coverage, those costly claims would've been covered.
These are just a few reasons why you need appliance repair business insurance.
How much does Appliance Repair Business Insurance cost?
Insurance for appliance repair businesses doesn't have to break the bank! Some insurance companies will offer general liability coverage for a $300,000 appliance repair business insurance policy can start as low as $29 a month. A more standard $1,000,000/$2,000,000 liability insurance policy is likely closer to $35-$47 a month. However, what you pay for your insurance premium depends on a few different factors:
The location of your company
The services that you offer
Annual revenue + payroll
The number of employees you hire
The deductibles and limits you choose
We always recommend speaking with an experienced agent to help you determine the amount of coverage you need and assess your other needs (and how much it might cost).
The Types of Commercial Insurance You Need
Appliance repair contractors should consider a few types of business insurance to protect their business in addition to installation insurance.
General Liability Insurance
General liability insurance is the most common type of coverage—and for good reason. It covers a wide variety of mishaps, including third-party bodily injury, third-party property damage, and advertising injuries.
Bodily injury: If you accidentally smash a customer's toe while installing a dishwasher, they can sue you for the injury.
Property damage: If you hook up a washing machine incorrectly and the hose leaks, it can cause extensive water damage to your customer's home.
Defense costs: If a customer sues you, your insurance company will provide you a defense attorney and cover legal expenses.
Medical coverage: If you do accidentally injure a customer, your insurance policy will help pay for the medical bills directly related to the injury.
Advertising injury: You poke fun at another appliance business as part of an ongoing rivalry. Though you've both engaged in the playful banter, this time is no joke. Your rival sues you for slander. Luckily, a general liability policy can help pay for your legal defense.
Completed Operations/Product Liability insurance: If you sell a customer a part to complete a repair and it malfunctions, you can be responsible for any damage. Product liability can help cover associated repair costs for any property damage claims.
If you're looking to save money while getting comprehensive coverage, consider investing in a business owners' policy. It's usually a bundle of commercial general liability coverage, business property coverage, and business interruption insurance offered at a reduced rate. It can be a great way to save money on appliance repair insurance, while still getting the protection you need.
Commercial Property Insurance
Commercial property insurance covers the physical assets of appliance repair shops. In general, property insurance coverage protects your business premises from common risks like natural disasters, fires, theft, or vandalism. If you have a storefront where you sell parts, a repair shop where you work on customers' appliances, a storage warehouse, or an office to meet with customers, you should consider this business insurance policy.
Workers' Compensation Insurance
If you hire appliance installers or repair specialists, you may be required to get workers' compensation insurance. Workers' comp will cover lost wages and medical expenses if your employee suffers a work-related injury while on the job. Workers' compensation also offers protection to you against being sued for the injury.
Commercial Auto Insurance
If you're like most appliance contractors, you may install appliances as well as repair them. Even if you just use a personal vehicle to drive to a customer's house, you need to protect it with commercial auto. Some insurance companies will even exclude personal auto claims if you were driving for business purposes.
A business auto policy helps pay for property damage and medical bills—for you, employees, and any injured third party—in case of an accident. If you're legally responsible for the accident and don't have the right coverage, it can mean significant financial loss for your business.
Contractor's Tools and Equipment Insurance
If you haul household appliances (refrigerators, washers, dryers, etc.) or carry tools in your vehicle, consider an inland marine (or contractor's tools and equipment) insurance policy. If you're in a car accident, it helps pay to repair or replace the damaged items not permanently attached to your vehicle.
Additional Coverage to Consider
Bailee's Coverage: Bailee's coverage is necessary for appliance repair businesses that have care, custody, or control of a customer's appliances while repairing them. It covers any damage that may occur to their appliance(s) while it's under your care.
Professional Liability Insurance: Also referred to as errors and omissions insurance, professional liability insurance protects your business if you're accused of negligence, incomplete work, or rendering improper advice.
Cyber Liability Insurance: If you're the subject of a data breach, cyber liability insurance can help you notify impacted clients, provide credit monitoring, and help pay potential claims.
Your insurance agent may recommend additional insurance policies based on your business activities.
Get Business Insurance Coverage For Your Appliance Repair Business
Our goal at Tivly is to help small businesses get the insurance they need. Let us help you protect your business with the right appliance repair insurance. Speak with one of our independent agents to get a free quote! Simply complete the form at the top of the page or give us a call at 877-907-5267.
Fast response, ideal solution. Everyone I dealt with was courteous and professional and more than qualified to help me find the right insurance coverage for my company. I would absolutely recommend them to anyone needing commercial insurance.

Aeos Solar, LLC
The representative was very efficient and able to provide details about the services that I was purchasing. The representative was very courteous. So far a great buy!
They were spot on with their help to secure the insurance that was best for me. I was guided to the correct plan with the best price. I would certainly go back!