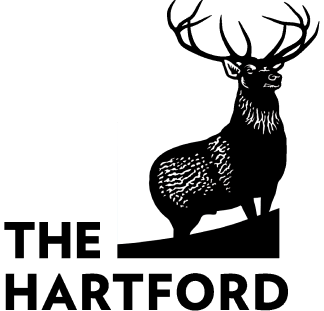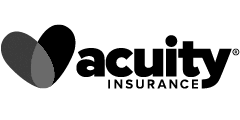 Arcades are a blast! But, as with any business, they come with inherent risks. All business owners know that accidents happen and create liability issues. Small businesses cannot afford to hoof medical expenses and legal costs. Without the proper coverage these issues can end up even causing you to close your doors.
Why You Need Arcade Insurance
Trip and fall incidents are some of the most common types of accidents to occur to customers in an arcade. An arcade parking lot is also commonplace for accidents to occur. The traffic within the parking lot, which includes cars, people, etc., poses risks typically attributed to poor maintenance such as potholes, uneven pavement, or inadequate lighting.
Additionally, some people take their arcade games very seriously and are highly competitive. They may be sore losers, get agitated and upset, and then start acting in a way that increases the risk of injuries to themselves as well as others. They could also potentially damage your machines and property.
Business insurance for your arcade should be part of your overall risk management strategy for protecting your business—and your customers. It's pretty easy for someone to get hurt, so don't wait to get the proper coverage.
What Insurance Coverage Does an Arcade Need?
So what should an arcade consider for coverage? There are a couple of basic coverages an arcade business should invest in to protect their business:
General Liability Insurance for Arcades
The most comprehensive type of insurance business owners invest in is general liability insurance. While this type of policy covers many incidents, keep in mind that some conditions may result in a particular issue not being covered.
Below is a partial list of risks that general liability insurance covers. Of course, this is not an exhaustive list:
Third-Party Bodily injury
Property damage
Medical payments
Legal defense and judgment costs
Personal and advertising injury lawsuit expenses
General liability insurance is not mandated by law; but not investing in it is extremely risky. The best way to prevent an issue from costing you hundreds of thousands of dollars or devastating your business is by having a comprehensive general liability policy in place.
Want to learn more about general liability? Check out our comprehensive general liability insurance guide!
Commercial Property Insurance
Do you own some rare or expensive arcade games? Is all of your equipment brand new? Arcades invest exorbitant amounts of money on their machines—they're extremely expensive to purchase and expensive to replace if something goes wrong. If your property is damaged by fire, natural disasters, or even theft, property insurance can help repair and/or replace damaged goods stored within your property. Consider commercial property insurance to protect your investments.
Other Coverage to Consider
A comprehensive arcade insurance program should also include or at least consider the following options:
Business Interruption Insurance
You have invested hard-earned money on many pieces of gaming equipment and you depend on the resulting revenue to pay your employees, rent, utilities, and yourself. All it takes is one catastrophic event to damage or destroy all that you've built, and then all your business income would be lost. Business interruption insurance can help you bridge the gap by covering your loss of business income while you attend to repairing or replacing your equipment.
Workers' Compensation Insurance
Workers' compensation insurance is mandatory in most states for businesses that have employees on their payroll. Workers' comp helps cover a portion of your injured employee's wages and medical expenses if they are injured or become ill while on the job.
Data Breach Insurance
If you have repeat business or offer memberships, loyalty programs, and other select promotions, chances are you're storing your customer's personal and payment information (name, phone number, email, credit card numbers, etc.). This information could be at risk of a cyber-attack. While you may take all the necessary precautions, a breach can still occur. Legal representation for these types of occurrences can be costly so it's imperative to protect your business against system breaches.
Commercial Umbrella Coverage
Our courts have become notorious for awarding large sums of money in liability judgments. No business is immune from a lawsuit. Your general liability coverage should be adequate in most cases. However, an umbrella policy gives you an additional layer of protection that exceeds the limits of other policies while keeping your premiums low, especially where the judgment for damages exceeds your primary policy's limits.
Protecting Your Business Assets With Proper Risk Management
Avoiding losses should be your primary goal. While it's true that you purchase insurance policies to protect you against a variety of mishaps, by taking a few extra precautions, you can prevent some occurrences and avoid dealing with all the hassle.
Here are some things you can do that will help minimize frivolous lawsuits:
Discuss any contracts with an attorney to ensure you've adequately protected your assets.
Talk to your attorney about the benefits of setting up a corporation or LLC. This can add a layer of protection between you and those who may be seeking to sue you.
Ensure that your property is safe at all times. Focus on lighting, access, and safe egress for your customers from the building and parking lot.
Take machines that may be malfunctioning offline to avoid abuse from your patrons.
Talk to your IT person about adding the appropriate security to your computers and access systems.
How Much Does Arcade Insurance Cost
Arcades need to get the proper policy for their business. Some insurance companies offer general liability policy limits from $1,000,000 to $5,000,000. You can expect to pay between $300-$800 annually for general liability. Some carriers bundle general liability, property insurance, and worker's compensation in one affordable bundle. With additions to consider such as auto insurance, video game insurance, business interruption, data breach coverage, and more—it can get complicated. Let us help you make sense of what your business needs to get. Connect with us today!
Get a FREE Arcade Insurance Quote
Make Tivly your go-to source for all your insurance coverage needs. Our experts will research the most comprehensive policies that will accommodate your budget. We can help arcade owners like you review and discuss your insurance coverage on an ongoing basis. Protecting an arcade business owner's assets is an essential investment, and Tivly is here to help. Give us a call today and let one of our experts customize a free quote that will provide you the best coverage at an affordable price.
Jennifer was extremly helpful, and was able to answer my questions in a timely manner and moved at my pace, which was extremly helpful, as a first time buisness owner.
I recommend the prices! They have great customer service!
Very efficient and courteous service.