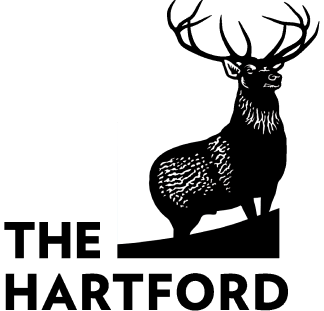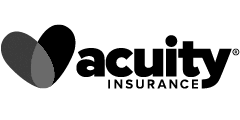 Thousands of book stores have closed across the country in recent years as large chains have gone out of business. But the popularity of boutique bookstores has remained strong. Despite the invention of electronic reading devices, book lovers know there's something special about holding a book in your hand.
And whether you run a small bookshop in the mall or a cozy book store in an old house, you are going to need to protect your business with the right type of business insurance.
Why Do You Need Insurance For Your Bookstore?
As the owner of a bookstore, you are probably in an industry that is lower-risk than most—but that doesn't mean there aren't risks that your business faces. Here are some reasons why you need coverage:
Books are highly flammable and a fire could destroy them and devastate your business.
The more customers you have frequenting your store, the more likely you are to make a sale. But more customers increases your liability risks. What if someone slips and falls? You need to make sure you're properly covered in case accidents happen.
Do you sell coffee or wine at your bookstore? Selling food and drink leaves you open to being liable for foodborne illnesses.
Do you host a children's story-time or book reading at your store? Children are more likely to get hurt in your book store than adult customers.
Do you host book signings in your book store? If you publicly support an author, your bookstore could be named in copyright infringement suits (it's rate, but it happens).
These are just a few of the risks that a book store owner might face in everyday business.
The Type of Book Shop Insurance Options You Need
These are a few business insurance options we recommend for book stores.
General Liability Insurance
General liability insurance is absolutely key to protecting your bookstore. General liability helps protect your business from claims of third-party bodily injury, third-party property damage, or advertising injuries such as copyright infringement, libel, or slander.
A general liability insurance policy will protect you if a customer climbs up on a stepladder to reach a book and falls over, hurting themselves or otherwise ends up taking you or your business to court for damages. It will pay for court costs, legal fees, and judgment or settlement costs up to your policy limits.
Commercial Property Insurance
Under most circumstances, property insurance is a "named-peril" coverage, meaning that the only things covered are those specifically mentioned in the policy itself. Generally speaking, those include fire, smoke damage, storm damage, vandalism, and other common risks.
Sometimes, however, a business owner's policy offers what is called "all-risk" or "open-peril" coverage, though generally speaking, you will have to ask specifically for an all-risk policy as it is not the default.
Personal business property is usually covered. Personal business property includes items that are either owned or kept under the control of the retailer on the premises. Think books, furniture, computers, etc. It also includes any business premise which is either owned or rented by the business owner.
Business Interruption Insurance
Business interruption insurance—also referred to as business income and extra expense—can be a lifesaver if your book store is damaged. Let's say a storm rolls through and your roof suffers severe damage. Water is leaking into your store and you can't reopen until it's fixed and the damaged books are replaced. Business interruption coverage can help cover lost profit, payroll, taxes, and other operating expenses until you can reopen.
Business Owners' Policy
When looking at all of the various insurance coverages you need to purchase to protect your bookstore from risk, we highly recommend you consider a business owners' policy (BOP). A business owners' policy is a bundled policy created especially for people in specific businesses. A BOP generally includes general liability insurance, property insurance, and business interruption coverage. A business owners' policy is generally noticeably less expensive and covers most of what people in your business—retail bookstores—need to have covered.
Employee Dishonesty Insurance
While every business owner hopes that they've only hired trustworthy employees, sometimes people are desperate and make poor decisions. Employee dishonesty insurance is a business insurance coverage that can help you cover your losses if an employee steals or embezzles from you.
Flood Insurance
If you're in a region or area prone to flooding, consider purchasing commercial flood insurance. It's a common exclusion from commercial property coverage and must be purchased separately. Books are easily damaged by water and without this coverage you could suffer a total loss of inventory from a flood.
Workers' Compensation Insurance
Book store owners will need to get workers' compensation insurance if you have employees. Why? To both comply with the law and to protect yourself from lawsuits should your employee or employees be hurt on the job. Workers' compensation can help pay lost wages for a period of time and cover medical expenses if employee injuries occur.
Commercial Auto Insurance
A commercial auto insurance policy isn't necessary for most book stores, but in some cases it's necessary. Do you run a booth at a local farmers market where you sell your books? Do you use a personal vehicle to move inventory? In these instances, your personal auto insurance will exclude coverage for accidents because you were operating your business.
Do Book Stores Need Retail Theft Insurance?
Someone stealing from your business can be a frustrating experience. But someone would have to steal quite a few books to offset the cost of crime coverage. That's why it isn't necessarily recommended or required for a book store. However, if you sell rare or antique books, you may want to consider special coverage to protect them if they're stolen.
The other insurance policies you may need depends on your specific bookshop and the risks you face. We always recommend speaking with an insurance agent to determine the coverage necessary for your business.
How Much Does Book Store Insurance Cost?
Book shop insurance costs vary depending on your unique situation. Costs may start around $400–$700 a year for a $1 million general liability insurance policy. Costs are based on where your book store is located, the size of your business, payroll, and the types of business insurance you purchase. You can get a more accurate quote from an experienced insurance agent.
Get a Free Quote Now
Let us help you find the book shop insurance coverage you need to protect your small business. We know your work is important to you, which is why we've made this process quick and easy. Simply complete the form at the top of the page or call us at 877-907-5267. We'll connect you with a specialist who can help you get the liability coverage you need.
Great!
Perfect, Fast, and outstanding service!!!
The informations was timely and exactly what I needed.