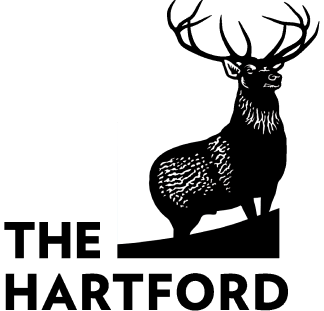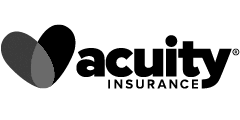 Does Your Insurance Policy Include COVID-19 Business Interruption Insurance?
Due to efforts to slow the spread of COVID-19, the novel coronavirus, in the United States, thousands of businesses around the country are reducing activity or closing indefinitely to keep workers and customers safe at home.
While these actions promise to have a positive effect on the nation's health and our healthcare providers, small business owners can't ignore the economic impact of weeks of lost revenue.
Usually, when an unexpected disaster strikes and forces business closure, small businesses can turn to business interruption insurance to help pay for a covered loss. Some states are considering requiring insurance companies to cover pandemic-related losses, which normally aren't included in policies.
Here's what you need to know about business interruption insurance and covering your losses this year.
What Is Business Interruption Insurance?
Business interruption insurance is a business insurance coverage designed to protect your business in case you're forced to shut down for a period of time due to disaster. It's also called business income insurance, business income coverage, or business income and extra expense insurance.
You may have business interruption insurance as a standalone policy or as part of a packaged policy, such as a business owner's policy or multiple peril policy.
What Does Business Interruption Insurance Cover?
Business interruption insurance typically helps you cover lost business income due to a covered event such as a natural disaster, fire, hurricane, theft, or other disruptive events. Most business interruption policies offer coverage for a specified length of time (also known as the restoration period).
Business interruption insurance covers business losses such as:
Lost income/Lost profits: This is the money your business could have earned without the interruption (up to your coverage limit).
Operating Expenses: Expenses such as rent, mortgage, lease payments, utilities, and other fixed costs can be included. Some policies also cover relocation costs, training costs, and other expenses you incur to continue operating.
Payroll/Income Coverage: Business interruption coverage should cover employee wages or salaries to help you retain employees while not doing business.
Taxes: If taxes come due while you're out of operation, your insurance policy may cover some costs.
Debt Repayment/Loan Payments: If you are repaying a loan, business interruption coverage could help you stay on top of payments while not earning revenue.
Dependent Properties: If damage to another business directly impacts your business, you can be compensated for the damage. This is also referred to as contingent business interruption insurance.
If your business is in an area that is at higher risk of natural disasters, communicable diseases, or fires, consider contacting your insurance company about this coverage (or speak to one of our specialists).
What is Not Covered by Business Interruption Insurance?
Typically, a business interruption insurance policy does not cover:
Physical damage to your property.
Injury to employees.
Physical damage to company vehicles.
Undocumented income
Business interruption insurance also can't replace revenue the business is losing because of its own failure. The payout amount is usually based on the previous months' revenue.
Why You Need Business Interruption Insurance
Why do you need a business interruption policy? Here's why:
Example #1: Unfortunately, a tornado comes through your town and causes significant damage to your business. You submit a business interruption claim and because a tornado is a covered peril on your policy, your insurance company helps cover the cost to move to a temporary location as well as a loss of income, loss of profit, and any extra expenses included on the business interruption claims.
Example #2: The same storm knocks down a powerline a couple of blocks away and another business starts on fire. Luckily, the business has property insurance to cover the direct physical loss. However, they didn't have business interruption coverage as part of their business owners' policy. So while their building is being rebuilt, any extra expenses or lost net income incurred by the major disaster will not be covered by their insurance company. They have to eat the loss of income during the months it may take to rebuild.
These two examples on different ends of the spectrum showcase the need for this coverage—and it often doesn't add much to the overall package cost.
Other Business Insurance Policies to Invest In
A small business can obtain a business owner's policy (BOP) that will often include general liability insurance, commercial property insurance, as well as business interruption insurance.
General Liability Insurance
General Liability Insurance provides coverage for third-party bodily injury, third-party property damage, and commonly includes coverage for advertising injuries, such as libel or slander. If someone files a lawsuit against your business, your insurance company will provide you with a legal defense, cover court costs, and pay out any potential settlements.
Commercial Property Insurance
If your business is located on a property that you rent or lease, you'll need Commercial Property Insurance to protect the structure and products/equipment stored within. If you don't have a commercial property policy, your business will be responsible to cover the losses. Flood or earthquake damage are common exclusions, so we recommend checking to see if you need these in your area.
Workers' Compensation Insurance
If you have employees, you're required to get Workers' Compensation Insurance in almost every state. Workers' compensation will help cover their lost income and medical expenses if they become ill or injured on the job (so you don't have to cover losses).
How Much Does Business Interruption Insurance Cost?
Like most insurance, how much business interruption costs depend on the amount of risk the provider takes on. That's determined by things like:
The size and nature of your business
Policy limits and deductibles chosen
The risk of disaster(s) in your area
Business interruption insurance costs on average, nationally, $1,200, according to HowMuch.net, but premiums vary significantly depending on your circumstances.
How Much Business Interruption Coverage Do You Need?
How much coverage you get depends on your business needs, so there's no one-size-fits-all policy. Speak with an insurance agent about your business to determine your coverage needs. They can help you estimate future profits as well as take into account:
Average monthly revenue
Business operating costs
The amount you pay in employee wages
Your typical cashflow
Your company's runway (how long you could operate with the cash you have)
The amount you have in savings
As with any insurance, the more coverage you want, the higher premium you'll pay. But be careful not to underestimate your need just to cut costs — you'll want sufficient coverage if you ever have to tap into it.
Business interruption insurance can offer peace of mind to any small business owner, but coverage can be complicated. It could cost just $1,200 a year, though, which could be worthwhile to keep your business afloat in case of the unexpected.
Coverage for Coronavirus-Related Interruptions
Business interruption policies are generally only effective if you can't operate due to property loss or damage, in which case pandemics aren't covered. Some policies even explicitly exclude pandemic or epidemic-related coverage.
That means if your business has had to close or reduce production because of Coronavirus-related events, your policy probably won't be triggered.
However, the National Law Review reports that some state legislatures are taking steps to mandate business interruption insurance coverage for a Coronavirus-related loss. Keep an eye on business news in your state for potential updates that could affect your coverage.
Some business interruption policies also cover financial losses that occur because a civil authority limits access to an area after a disaster. If your policy includes this coverage, speak with an insurance agent to determine whether coronavirus-related losses qualify.
Get a Free Business Interruption Insurance Quote
Our insurance specialists understand that every small business is unique, and we can help you understand your insurance options and translate your needs into affordable coverage. To get a competitive insurance quote, complete the form at the top of the page or give us a call at 1-877-907-5267.
Insurance I needed, explained simply.
Jennifer was extremly helpful, and was able to answer my questions in a timely manner and moved at my pace, which was extremly helpful, as a first time buisness owner.
Very helpful and their customer service is top notch! Very pleased with their service.

Hands of Hope Adult Homecare, LLC