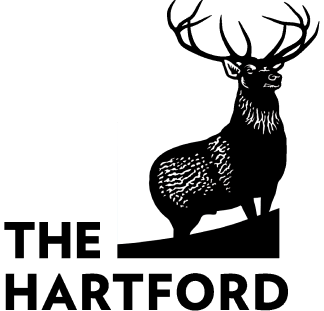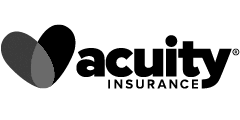 Most people are familiar with insurance and how to obtain it from insurance carriers, anything from life insurance to car insurance. But did you know there are two different kinds of insurance agents? They typically fall into two categories—captive and independent insurance agents.
A captive agent is simply an insurance agent that works for only one insurance company (such as Geico, Progressive, The Hartford, Farmers, etc.) and sells that company's products. Captive agents are typically full-time employees compensated with a salary, benefits, and commissions.
Pros and Cons of a Captive Insurance Agent
A captive insurance agent can be a great choice for your business. But is there a caveat? Here are the pros and cons.
Pros of Working with a Captive Agent
What are the benefits of working with one company?
Because a captive agent works for one particular insurance company, this allows them to have an in-depth knowledge of the company's products, policies, and guidelines. They should be familiar with the different coverage options and claims submission processes. They usually receive ongoing training and are supported by their parent company.
Secondly, captive insurance agents often don't have to handle their own lead generation, advertising, marketing, process paperwork, or cover the overhead cost of the business—the insurance company does that. This frees up the agent to spend more time doing research for clients as well as building relationships.
Cons of Working with a Captive Agent
Now that we covered the benefits, what are the cons of being tied to one company?
The downside of working with a captive agent is that they are often being pushed to meet certain sales quotas. They may be pushier with higher-ticket policies and actively work to "close the deal." The other obvious downside is that they can only sell policies with one insurance company and can't provide a variety of options for your business.
Lastly, captive agents can only sell you certain policies they have access to. That means there is a limit to how low their prices can go and the options available to their customers. Captive agents work with a predetermined set of policies and are often only allowed to discount a policy a certain amount.
What is an Independent Insurance Agent?
Independent agents do not work exclusively with specific insurance companies. They are able to sell insurance policies with multiple companies and can shop around to find their customer's the best rates for the coverage they're looking for.
Pros of Independent Insurance Agents
Most independent agents are independent contractors that run their own business or work with a group of agents in a unified agency (to share expenses). Independent agents work to cover their own office expenses, marketing, and lead generation. They'll have to cover the salary of administrative staff. This can mean they are stretched thin and don't have extensive time to dedicate to customer research and relationship-building.
Cons of an Independent Insurance Agent
An independent agent is not a full-time employee nor do they have full-time benefits. Independent agents rely solely on commissions from whatever carriers they write a policy with. However, they may receive higher commissions than a captive agent, depending on the insurance company(s) that they work with. Likewise, they aren't usually required to force a sale to clients to meet sales quotas. Because they're operating their own business, any ongoing training they receive is their responsibility.
Choosing a Captive Agent Vs. Independent Agent
Ultimately, whether you choose to work with captive agents or independent agents depends on what your goals are for your small business.
If you're trying to get the best prices possible, it may be better to work with independent agents. They have a wide variety of access to multiple company's insurance products.
If you're looking to build a long-term relationship, an independent agent can help you find different insurance options with different companies that fit your business year after year. When your needs change, so can your insurance policies.
If you're unfamiliar with the different insurance companies and just getting started, working with a captive agent who can walk you through every step of the process with their insurer may be helpful. It can be an easier user experience that is less overwhelming.
Captive agents may be able to devote more time and research to help you craft the best policy for your small business.
A captive agent can help you find a great policy that will fit your specific needs and budget.
Independent Agent or Captive Agent: What's the Best Choice?
If you need help deciding what type of insurance agent to work with, or are looking to get a quote on an insurance policy, feel free to reach out! We've got your best interest in mind. You can connect with us directly by calling 877-907-5267 or by completing the form at the top of the page.
Related Articles: How to Choose an Insurance Agent, Commercial Insurance Agent
5 STAR. Matched our company with the perfect insurance company! Customer Service OUTSTANDING!

Affordable Towing
Great!
Great company ... had a great experience with them.