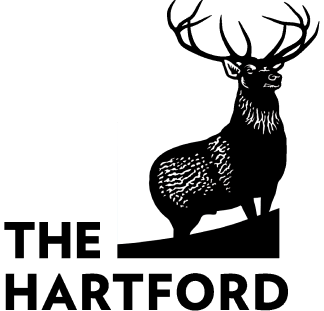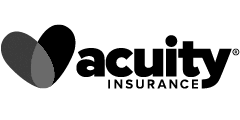 What should you look for in a commercial insurance agent or broker? Value and service are words often thrown around in the commercial insurance world. But what should you expect from insurance agents? What does a good agent look like?
At this point, there is no magic wand to wave to produce the ideal agent or broker. An accountant's insurance needs will differ from a retail store's and a veterinary clinic's. In this article, we share 9 tips to help you choose the best insurance agent for you.
#1: Are They Independent Insurance Agents OR Captive Agents?
What is the difference? Independent agents aren't tied to any specific insurance company. An independent agent can shop around and find you the best rate with different insurance companies (The Hartford, Geico, State Farm, etc.). A captive agent—or direct agent—works for a specific insurance company and can only offer you policies and rates directly through that company. A third option is to work with an insurance broker. Insurance brokers act as an independent agent that is loyal to you as the customer. They often charge a percentage of the policy rate (15% is common) as the fee to work with them.
#2: What Are Their Credentials/Licenses?
Does your insurance agent have a Certificate in General Insurance? You may also want to look for an insurance agent with advanced designations, such as Chartered Property Casualty Underwriter (CPCU), Associate in Claims (AIC), Associate in Insurance Services (AIS), Certified Insurance Counselor (CIC), Chartered Life Underwriter (CLU) or Accredited Adviser in Insurance (AAI).
After looking at their licensing, take a look at their history (you can often do this through the National Association of Insurance Commissioners, the Better Business Bureau, or your state insurance department). Do they have any complaints against them? You want to make sure they have a good track record and reputation with their clients. Keep in mind—as a small business owner—you're looking for a long-term relationship with an insurance professional that you can trust.
#3: Can You Get a Referral?
Check with other local small business owners, family, and friends. Do they have a particular agent or broker that they've worked with? Are there insurance professionals they would recommend who have expertise in the field you're in? Getting a referral from someone you trust is a great way to connect with a trustworthy agent.
#4: What Type of Insurance Coverages Do They Offer?
Even if you're referred to a great agent with solid credentials, you need to be sure they offer the types of policies that you need. Some insurance companies or independent agents don't work in every insurance niche. For example, if you're a general contractor, you need an inland marine insurance policy to protect your tools and equipment while in transit or stored at a job site.
If your insurance agent/insurance company doesn't offer coverage options you need, you may need to shop around for a different insurance agency. While that is just one example, you need to do some research in advance to be familiar with the type of insurance policy or policies you may need.
#5: Is the Insurance Agent an Expert in Your Industry?
Has your agent shown a level of expertise about your industry? Are they able to show familiarity with your industry and make recommendations specific to it? It's wonderful if you find an agent that has the right licenses and great referrals—but they need to know your business.
If you choose to work with younger or inexperienced insurance agents to give them a change to grow in their expertise, it's commendable. You have to be clear that you're fine if they don't have an answer on specific questions you may have and give them time to get more information. But if you're looking for an insurance expert, make sure you ask them pertinent questions about your industry to gauge their level of expertise and knowledge.
#6: Can You Interview Them?
This goes hand-in-hand with #5. It's important that you can have a conversation with the agent or broker that you're planning on working with. Will they make time in their schedule to answer any question you may have? Will they explain the different insurance options available to you? Are they trying to hard sell you on one particular policy? You can often get a feel for someone in a simple conversation.
#7: Ask Them For a Quote
One of the best ways to gauge the expertise and professionalism of an agent is their quote process. Have they reviewed several options to meet your insurance needs? Will they explain the different policy options, including price and coverage differences? A smooth process can be an indicator of future results. It's an integral part of the process that needs to go well.
#8: Do They Handle Claims?
Most agents that work with larger insurance companies (or even independently) don't handle claims processing or adjusting. However, they should be able to articulate what the claims process looks like, how to contact their claims department, file a claim, etc. If they can't walk you through the process, who do you turn to when you need to file a claim? What if you file it incorrectly and lose out on thousands of dollars? Make sure you choose an agent that doesn't leave you hanging when you need them the most.
#9: Do You Like Them?
While most people don't find this necessary in business relationships, it can be an important factor when considering a long-term relationship. Most people like to work with someone they like and someone they trust. Do you feel that this agent is honest and trustworthy? Does your agent ask questions about your company? Does the independent agent or broker care and/or is genuinely interested in your company and not just the commission?
Request an Annual Review
Once you land on an insurance agent or a broker, we suggest setting up an annual review either face-to-face, by a dedicated phone call, or a virtual meeting. An annual review is not "Here are the latest premiums—sign here." Instead, you should expect a thorough review of what's changed (new equipment, new employees, new locations and expansion planning, new product offerings, etc.) This information is critical to them to help make sure you have the right amount of insurance coverage.
Set your expectations of what you want from your commercial agent and then get agreement when moving forward. Your commercial agent must be a trusted advisor who has some understanding of your business and the risk involved in running it.
When to Consider Changing Your Insurance Provider
In what instances should you start shopping around for a different insurance company? Here are some things to consider:
You get slow or no response to questions and requests
The agent doesn't clearly explain the renewal process
They don't have knowledge or expertise in your field
They won't shop around for better quotes for you
They can't explain how to deal with a loss/file a claim
These are just a few things to consider when choosing an insurer to work with. There are a lot of choices out there and we know the decision can be daunting. If you have any other questions about choosing an independent agent, feel free to give us a call at 877-907-5267. Likewise, if you're looking for an insurance quote, give us a call or contact us using the form at the top of the page.
Related Articles: Commercial Auto Insurance, Commercial Insurance Agent, Business Insurance Agent, Commercial Insurance Broker
The representative was very efficient, and able to provide detail about the services that I was purchasing, as well as being very courteous so far a great buy.
Great experience! I got my 2 million-dollar liability insurance from them for my catering company!

Nicole's Buddy Club Catering Company
One call and I had a policy within hours! Very affordable and responsive A+!