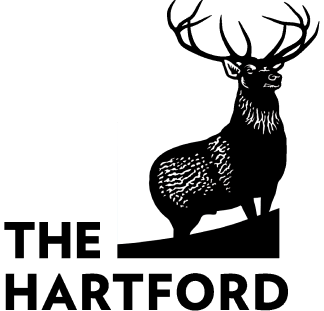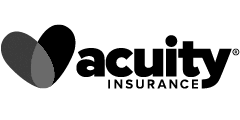 An insurance broker is someone that acts as an intermediary between you—the business owner—and insurance company(s) or providers. Because a broker is independent, their loyalty lies with you—and finding you the best policy(s).
The Difference Between an Insurance Agent and an Insurance Broker
Now that you've gone into business for yourself, you've noticed the terms "insurance agents" and "insurance brokers" being thrown around. Many people incorrectly use "agent" and "broker" interchangeably, but they are very different. How are they different?
An insurance agent is an insurance professional who represents an insurance company in the capacity of an intermediary. The agent may be captive, which means he represents a specific insurance company. Or the agent may be independent, meaning he represents more than one insurance company.
Insurance brokers work as independents who offer an array of insurance products. A broker has a different kind of license, and it usually requires a higher level of industry certifications and education than the licensing an agent must have. They cannot directly obtain insurance coverage for you, but work with an insurance company to get a binder for coverage.
Usually, a broker's standard of accountability to the customer is higher than the standard of an agent. A broker has the duty to analyze and determine what scope of coverage your business needs. Because of this, a broker may charge higher premiums and/or administrative fees in keeping with their increased level of expertise.
But they can also shop across many different insurance companies, which often means they can find your business a better rate on the insurance policies you need.
How Do Insurance Brokers Make Money?
Both insurance agents and brokers usually make a percentage commission on the policies that they sell. As for your broker to provide you with a compensation disclosure statement up front so you know how they're being compensated. Some states allow brokers to charge a broker fee that must be disclosed up front (i.e. Florida allows a max broker fee of $35).
Why Would You Choose an Insurance Broker Over an Agent?
There are a few reasons a broker may be a better fit for your business:
They tend to be more impartial. Because a broker isn't associated with any one insurance company, they can be more impartial when it comes to decision-making. Their commission is usually a percentage and not tied to any one company.
They have numerous industry connections. Experienced brokers build connections in the industry and often know where to find you the best policies for the best rates.
They are loyal to the customer. Many insurance brokers receive a standard commission based on a percentage. However, some insurance companies only grant them a commission if the customer stays with that insurer for a designated length of time. If you change coverage—for any reason—that broker may have to pay back their commission. So they are incentivized to make certain you are happy with the coverage you're getting from day one.
Which Choice is Best for Your Small Business?
Generally speaking, the larger your business, the more essential the knowledge and guidance of a broker becomes. If you work in a high risk industry, or if you have a large number of employees, or vehicles, it makes good business sense to to use a broker rather than an agent.
If you run a small business with few employees in a low-risk or standard-risk industry, an agent would work just fine for you. We recommend you do some research before you decide whether you need to go with a broker or an agent.
How to Get More Information
If you have any questions about choosing between an insurance agent or a commercial insurance broker, feel free to give us a call at 877-907-5267. We will gladly answer any questions you may have and connect you with someone who can get you the insurance you need. Or, you can complete the form at the top of the page and one of our insurance specialists will reach out.
Related Articles: Commercial Insurance Agent, How to Choose an Insurance Agent, Business Insurance Agent
Very helpful and their customer service is top notch! Very pleased with their service.

Hands of Hope Adult Homecare, LLC
Great experience! I got my 2 million-dollar liability insurance from them for my catering company!

Nicole's Buddy Club Catering Company
The entire process was very easy....from initial quote to signing the policy. Their rates were very competitive. Thanks for protecting me and my business!