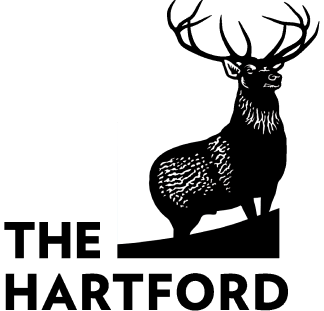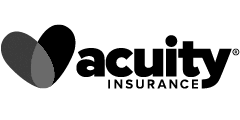 You face numerous risks as the owner of a dental practice. You own some big-ticket items such as expensive equipment and furniture. You also have a responsibility to protect the health of your staff and your patients. A lot rides on a dentist's shoulders and you want to make sure you're doing everything you can to help your business thrive. That begins with getting the right malpractice insurance for your business.
Dental Malpractice Claims Can Be Costly
A dentist's worst nightmare is a malpractice claim. Unfortunately, due to the nature of the dental industry, dentists make mistakes. A procedure can go wrong even if you do everything right.
These are just a few instances where patients suffered permanent bodily injury either due to a dentist's negligence or a simple mistake. That's where a malpractice insurance policy can step in to protect you.
Exposures Dentists may Face
A dentist can be held accountable in a court of law for negligence or mistakes made if the following can be proven:
That a doctor/patient relationship was established.
That the mode of treatment deviated from standard in the industry and that it was negligent.
The patient must also demonstrate that damages occurred for you to be held liable.
If the patient can prove that the practicing dentist failed in their practice and harmed his or her health, they will likely be awarded a judgment against you, your company, or your group. What are some of the risk exposures that you face?
Nerve damage is caused when you perform a root canal, tooth extraction, etc.
You don't receive informed consent from a parent or legal guardian for a procedure
Burns, cuts, or other bodily injury caused inadvertently
Failure to properly diagnose a cancerous tumor or periodontal disease
Failure to refer a patient to the proper specialist
Extracting or damaging the wrong tooth
Improper bridge or crown work
Improper infection control causing illness
These are just a few of the many risks that dentists face in their practice. While you likely never intend to hurt a patient or risk their health, you're only human and you will make mistakes. You want to make sure the proper professional liability insurance policy is in place to protect your practice.
What is Dental Malpractice Coverage?
Dental malpractice insurance is a type of professional liability insurance that provides coverage if a lawsuit is brought against you. In most cases, the insurance company will provide you a lawyer and cover court-related costs, judgments, or settlements. Dental malpractice is usually offered in two different types of coverage options: claims-made coverage and occurrence coverage.
Occurrence Policy
Occurrence policies protect against claims which are filed against you for dental work which occurred while the policy was in effect. If a claim is filed against you after your coverage has expired—or even after you have retired—you will still be covered if the actual claim/incident took place during the time it was in effect.
Claims-Made Policy
Claims-made policies are typically offered at a lower cost by an insurance company than the per occurrence malpractice policy. The premiums are based on the timeframe in which the claim against you is made. Different premiums are offered based on the timeframe you choose to purchase, which is usually anywhere from 1–5 years.
Let's say you choose a two-year claims-made policy but two years and 45 days after the coverage is canceled, you get a notice that you are being sued. This claim is not covered because you only had a two-year policy.
If you retire or leave your practice, you are not covered unless you get a specialized insurance policy known as "tail coverage." Tail coverage will continue to protect you after you retire (at a certain retroactive date) or until the statute of limitations is over. Some insurance companies offer tail coverage for either type of policy.
Who Needs Malpractice Insurance?
Anyone in the dental field needs to obtain malpractice insurance to mitigate their risk:
General Dentist
Orthodontist
Periodontist
Endodontist
Oral Surgeon
Prosthodontist
Dental professionals and assistants may need to consider professional liability coverage. In some cases, dental students actively attending dental school and working on patients will also need to obtain coverage.
How Much Does Professional Liability Insurance Cost?
If you're opening a new dental practice, you can find an insurance company that will offer low-cost premiums for a specified length of time (sometimes up to 5 years). Dental schools also frequently have partnership agreements with various insurance companies. If you participate in any of several types of risk management programs or other seminars you may also be offered discounts on coverage.
But affordable malpractice insurance is possible to find. The average cost of dental malpractice coverage for new dentists within their first five years of practicing can be as low as $300—$1,000 a year. After 5 years in your practice, the costs of professional liability protection will increase slightly to between $2,000–$3,000 a year.
Other Insurance Options to Consider for Your Dental Office
There are other additional coverages you can explore to add more protection to your dental practice and give you peace of mind.
Cyber Liability Insurance
Cyber liability insurance is essential for dental practices that store patient information—and most do. Their name, date of birth, insurance, and more can be compromised if your practice is subjected to a data breach. Cyber liability insurance will offer credit monitoring for your patients, cover legal fees, notify patients of the breach, and pay settlement costs. In rare cases, a cyber liability policy can pay ransom demands (up to the policy limits).
Workers' Compensation Insurance
Dental practices usually hire support staff, like a dental assistant, hygienist, and other healthcare professionals. Once you make a hire, you're legally required—in most states— to protect your team with workers' compensation insurance. If one of your staff gets injured or becomes ill from a work-related accident, workers' comp can help cover their medical expenses and lost wages until they can return to work.
Commercial Property Insurance
Cavitrons, X-ray machines, computers, phone systems—can you imagine the cost to replace them without insurance coverage? If your practice starts on fire, is damaged in a storm, or you're robbed, this coverage can help offset the costs to repair your building and replace your equipment.
Get Affordable Dental Malpractice Insurance
Let us help you find protection for your business and keep your mind at ease with dental malpractice insurance for dentists. At Tivly, our goal is to get you an affordable commercial insurance quote. Complete the form at the top of the page to contact us or give us a call at 1-877-907-5267 to get started.
Related Articles: Professional Liability Insurance, Workers Compensation Insurance, Employment Practices Liability Insurance, Legal Malpractice Insurance
I spoke with Megan, she was very professional and informative. When she couldn't reach me on the phone, she stayed with it never giving up.
Great turn around time and the staff make every process very easy. User-friendly organization.
The entire process was very quick and professional.