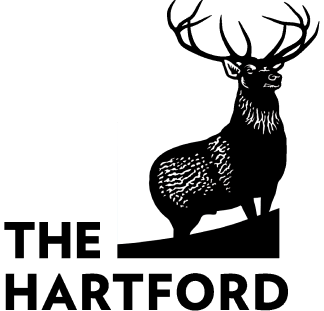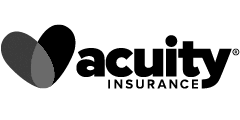 Excavation Contractors Insurance
Excavation contractors work on grading, demolition, soil compaction, and land clearing for construction. Many excavation contractors also work in construction. You're likely working with heavy equipment and machinery day in and day out. We understand that your job can be dangerous and physically demanding. That's why you need to protect yourself and your excavation company with the right business insurance coverage.
Who Needs Excavation Business Insurance?
These are some of the companies that may need excavation contractors insurance:
An excavation company
A blasting contractor
A demolition company
Foundation driller/digger
A concrete company
Anyone in the construction industry
Check with your insurance agent to see if your company falls under a category that needs this type of business insurance policy.
Why Do Excavation Contractors Need Insurance?
It can be hard to wrap your mind around the cost of business insurance. You may find yourself questioning "Do I really need this?" The bottom line is yes, the cost is worth it. And there are affordable options available. But why do you need it?
Example #1: One of your contractors is excavating a job site. The equipment he's using malfunctions. In an attempt to fix it, he gets his arm trapped and needs immediate medical attention. Workers' comp insurance would help cover medical bills.
Example #2: A group of bystanders is watching your company demolish a building. You have caution tape up keeping them at a safe distance from the job site. However, the blast goes awry and a couple of the bystanders are hit by falling debris. Your general liability coverage should pay their medical expenses and settle any lawsuits lodged against your company for their injuries.
Example #3: An excavation contractor is hauling some machinery to a construction site but the roads are icy and their vehicle slides through an intersection before slamming into a street light. If you have auto insurance, it can help pay to repair both the property damage and the vehicle damage from accidents like this.
If accidents occur due to equipment operator error, you don't want to be left saying "What if." Getting the right insurance coverage is part of risk control for your business. Plus, you may be required to provide proof of insurance or add your project as an additional insured to even begin breaking ground on a job.
What Insurance Do Excavation Contractors Need?
An excavation contractor faces many risks due to the nature of the job. Here are the most important coverages we think small business owners need as part of their excavation contractor insurance package:
General Liability Insurance
General liability insurance coverage is designed to protect your business if you're accused of third-party bodily injury, third-party property damage, or "personal injury" i.e. libel, slander, or copyright infringement. General liability insurance can help pay defense costs, legal fees, medical payments, and pay out settlements when necessary. Liability claims can be expensive, we recommend getting a quote for coverage ASAP.
Commercial Auto Insurance
If you use trucks, dump trucks, semi-trucks, or any other vehicle for business purposes, you need to insure them with a specialized commercial auto insurance policy. These types of vehicles are so expensive to replace or repair—you don't want to be left footing the bill if damage occurs. And accidents involving other vehicles can be costly, especially when medical costs for injured parties come into play.
Inland Marine Insurance
Also referred to as "contractors' tools and equipment coverage," inland marine coverage protects your tools, equipment, and inventory while being transported or stored at excavation sites. These things are often not covered under your commercial auto insurance, which is why inland marine coverage is necessary.
Workers' Compensation Insurance
If you have employees, you may be required to get workers' compensation insurance. Workers' compensation will cover your employee's lost wages and medical expenses (such as rehabilitation costs) if they are injured on your construction sites. This policy will also cover medical expenses if your employee is exposed to hazardous materials and becomes ill. Workers' comp also offers protection to you against being sued for the injury.
Commercial Umbrella Insurance
If an accident or unexpected disaster exhausts the limits of an underlying policy, umbrella insurance can save you from significant financial loss. It can help cover what exceeds the limit of the other policy and may also cover any exclusions. Purchasing this policy can give you more affordable insurance premiums than upping the policy limits of other liability insurance. We always recommend checking with your insurance company to see what discounts they might offer when you bundle coverage.
Commercial Property Insurance
A commercial property insurance policy—also referred to as business property insurance—will cover the physical assets of your business including your building, equipment, inventory, etc. It will usually cover property damage from natural disasters, fire, theft, and vandalism—but excludes flooding. If you live in an area prone to flooding or that deals with water runoff, you may need to get flood insurance in addition to commercial property insurance.
Business Owners Policy
A business owner's policy (BOP) is a package often offered to small business owners that typically includes property coverage, general liability insurance, and business interruption insurance. Some insurance companies add in additional endorsements depending on your industry. A BOP can be more affordable to provide coverage than purchasing each policy separately.
Business Interruption Insurance
Business interruption insurance—also referred to as business income and extra expense—can help cover costs your business may face if you can't operate due to a covered loss. For example, if your property is damaged in a storm and much of your heavy equipment must be replaced or repaired, the insurance policy can help cover lost profits, payroll, taxes, and other business expenses until you're up and running.
Professional Liability Insurance
Professional liability insurance can provide financial protection for your business if you're accused of negligence or giving inaccurate advice. If you tell a homeowner that a site is safe to excavate but end up hitting underground utilities, they may sue you to cover the cost of the damage.
How Much Does Excavation Insurance Cost?
Insurance rates excavation businesses pay can depend on your liability risks and the coverage options you're looking to get for your business. It also depends on other factors, like:
The size of your business
The specific industry you're in (i.e. excavation industry versus construction contractors)
The city/state/location of your business
The number of employees you employ
Whether or not you have a history of claims
Insurance rates for small excavation contractors range from $67 to $99 a month for a $1 million per occurrence/$2 million aggregate general liability policy.
We Won't Make You Dig Deep to Find the Best Insurance Coverage!
Let us help you find the right insurance plan for your small business in just a few minutes! Our goal at Tivly is to help you get affordable commercial insurance quotes while making the process fast and easy! Complete the form at the top of the page or call us at 877-907-5267.
The entire process was very easy....from initial quote to signing the policy. Their rates were very competitive. Thanks for protecting me and my business!
Great experience! I got my 2 million-dollar liability insurance from them for my catering company!

Nicole's Buddy Club Catering Company
Great company ... had a great experience with them.