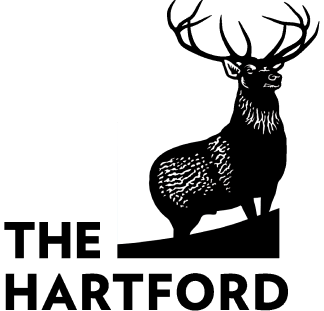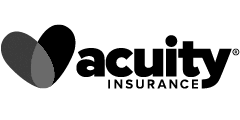 Business Insurance for Fence Companies
Fences provide a lot of value for your customers, from keeping children and dogs contained to simply allowing families to have some privacy. A well-constructed fence can make a property aesthetically pleasing. Most people understand the importance of protecting your business. But as a small business owner, are you doing everything you can? In this article, we cover why you need insurance coverage and what types you should consider (A BOP, general liability, and more).
Why Do Fencing Contractors Need Insurance?
A fence installation company faces a lot of risks. How? You work on people's properties, which means you risk damaging their yard, ruining landscaping, etc. Fencing contractors may also be the object of theft, work injuries, and more.
Example #1: You're installing a fence in someone's yard above a drainage easement. Unfortunately, you dig the hole for a post too deep and damage the piping. You can be liable for repairing that damage! Is that something you can afford?
Example #2: One of your employees throws out his back installing a fence. Luckily, you have workers' comp insurance, which covers his medical expenses and lost wages.
Insurance Options for a Fence Installation Company
What insurance should you consider as a fence installer?
General Liability Insurance
Unfortunately, life is full of unseen and unplanned events. General liability insurance will protect your business from claims of third-party bodily injury, property damage that can occur while you are on the job site, and advertising injury (libel, slander, copyright infringement). General liability insurance is the #1 insurance coverage any business needs.
Commercial Property Insurance
In general, your Commercial property insurance will cover you from the loss of a common risk like an accident, theft, or vandalism. Property insurance covers the physical assets of the business. You can consider a business owner's policy (BOP) to cut down on costs. It's often offered to small businesses at a lower rate than purchasing each coverage separately.
A BOP will include property, general liability, and business interruption insurance. Business interruption insurance—also referred to as business income and extra expense—helps cover your costs if you're unable to operate your business due to your property being damaged or another covered loss.
Workers' Compensation Insurance
If you have employees, most states required you to get workers' compensation insurance. This coverage will cover lost wages, medical, and medical expenses if your employee is injured on the job. Workers' compensation also offers protection to you against being sued for the injury.
Other Fence Installer Insurance to Consider
There are some other coverage options you should consider for your fence installation business:
How Much Does Insurance Cost for Fence Installers
Several factors will have an impact on insurance costs, including:
The services you offer
The cost of your business equipment, property, and building
Annual revenue + payroll
The location of your business
The number of employees
We recommend speaking with an agent to determine the types of policies you may need and how much they might cost.
We're Here to Help You Get Insurance For Your Business!
Let us help you find protection for your business and keep your mind at ease. At Tivly, our goal is to get you an affordable commercial insurance quote. To get a competitive insurance quote, complete the form at the top of the page or call us at 877-907-5267.
The Word to HTML converter helps you convert documents like Excel, Google docs, PDF files and any other visual document to HTML.
The informations was timely and exactly what I needed.
This insurance purchase for my business was the most seamless phone encounter I have ever had in any phone purchase process bar none. Information was requested once and moved smoothly from one person to the next as we moved thru the purchase. Each person I dealt with was friendly, professional, and focused on determining my needs and the best way to match me up with the solution. Absolutely stellar!!!
Great! Fast service at a great price. Needed a business insurance provider the same day for a company I work with. They had the quote to me within minutes and policy up and running shortly after. Would recommend highly!