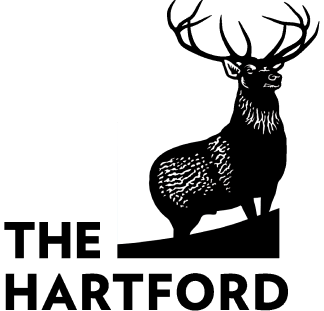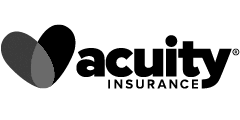 Contractors Insurance: Affordable, Convenient & Simple
If you run a garage door installation and repair business, your job takes you to people's homes and businesses. The installation process is physically demanding and requires technical knowledge. Your installation needs to function and operate smoothly not only for your customer's benefit, but their protection. We understand your job can be stressful. Let us relieve some of the pressure by helping you find the perfect policy for your business.
How Much Does Garage Door Installer Insurance Cost?
Rest assured, getting the insurance coverage you need doesn't have to be costly. An average $1,000,000/$2,000,000 general liability policy for a small business can be as low as $37 to $59 per month. This project is based on where your business is located, how large it is, annual payroll, and more. We recommend speaking with an agent to determine the coverage you need to keep your costs affordable.
Business Owners Policy for Garage Door Installers
A business owner's policy (BOP) typically includes property insurance, general liability, and business interruption insurance.
General Liability Insurance
Unfortunately, life is full of unseen and unplanned events. This type of liability insurance will protect you from a variety of claims. These claims include bodily injury, personal injury, and property damage that can occur while you are on the work site.
Premises Liability: If a customer is injured while you're installing or repairing their garage door, or their property is damaged, your insurance company can help pay for their medical bills and to repair the property damage.
Completed Operations: If your installation or repair doesn't hold up and the customer claims you are liable for damage and restitution, your insurance company can help settle the case.
Product Liability: If you sell a client a garage door that is faulty, they can hold you liable for any damage or harm that may occur if it doesn't function properly.
Commercial Property Insurance
Property insurance covers physical assets such as the building and any inventory, furniture, computers, etc. In general, your business property insurance will cover you from the loss of a common risk like a fire, storm damage, theft, or vandalism. Most property insurance policies exclude coverage for flooding, so if you live in a flood-prone area consider that additional policy.
Business Interruption Insurance
If your shop or warehouse is damaged or inventory is destroyed and you can't fully operate, business interruption insurance can help. This coverage can help cover lost profits, employee payroll, rent, taxes, and more.
Workers' Compensation Insurance
If you have employees, you may be required to add workers' compensation insurance. This policy will cover lost wages, medical, and medical expenses if your employee is injured at work. Workers' compensation also offers protection to you against being sued for the injury.
Get a Free Commercial Insurance Quote
Let us help you find protection for your business and keep your mind at ease. Our mission at Tivly is to help medium and small garage door installers manage risk by finding business insurance quotes at a reasonable price. To get a competitive insurance quote it is fast and easy, complete the form at the top of the page. One of our specialists will contact you soon. Or, give us a call at 877-907-5267.
Related Articles: Commercial Auto Insurance
Perfect, Fast, and outstanding service!!!
The informations was timely and exactly what I needed.
They were spot on with their help to secure the insurance that was best for me. I was guided to the correct plan with the best price. I would certainly go back!