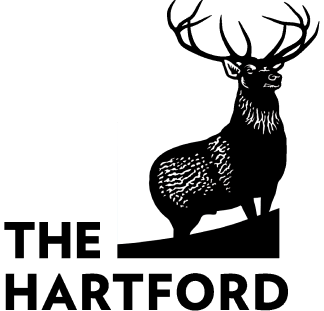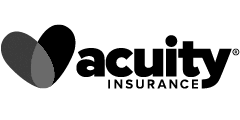 Why Do Card, Souvenir, and Gift Shops Need Insurance?
Gift, souvenir, and greeting card shops can be found around the world—in shopping malls, tourist destinations, and even hotels. Your shop is the perfect place to grab a souvenir or a last-minute gift for family and friends. Your store houses a wide variety of treasures waiting to be found—which leaves you at risk of something going wrong.
The Risks Gift + Souvenir Shops Face
What risks do you need to protect your business from?
One of your customer's trips in your entryway and hits their head and needs immediate medical attention.
A storm damages your roof, allowing water to leak in and damage your gifts.
You can't operate your gift shop while the property damage is being repaired.
Someone stashes some gifts in their bag and you only find out after they're long gone.
One of your employees is restocking a shelf and the unit topples over on them.
You can protect your gift shop, your customers, and your employees in all of these scenarios. You just need the right gift shop insurance coverage. What types of insurance do we believe you should get to protect your business? Here are some options.
Gift Shops Should Consider a Business Owners Policy
A business owners' policy (BOP) typically consists of general liability insurance, business property insurance, and business interruption insurance. An insurance company will package these coverages into a BOP as an affordable option for small businesses to get insurance coverage. What are they?
Why You Need Commercial General Liability Insurance
General liability insurance is the most widely known and commonly purchased insurance. Also referred to as "slip and fall" insurance, the premises liability portion of your CGL insurance policy protects your business in cases of:
Third-party bodily injury: If a customer is injured on your premises, this insurance can help cover their medical bills and your court costs if they sue you for the injury.
Third-party property damage: If a customer's property is damaged in any way on your premises—and you are liable for it—a CGL policy can help cover the cost to repair or replace their damaged item.
General liability also covers advertising injury such as libel, slander, or copyright infringement. If one of your employees is recorded bad-mouthing a competitor, they may sue you for slander. You'd receive a legal defense and the insurance company would cover defense costs, including settlements.
Some CGL policies also include coverage for product liability as well as completed operations. If one of your gifts is defective and injures a customer, you can be held liable because you sold it to them. If you sell any items that could potentially cause injury or illness, make sure your insurance policy includes product liability.
Cover Your Gift Shop with Commercial Property Insurance
Commercial property insurance (i.e. business property insurance) covers your building and all of its contents. Property coverage like this usually insures damage from fires, storms (wind/hail/lightning), and damage from theft or vandalism. Make sure to speak with your agent to determine coverage amounts, and whether or not you'll insure your building and gifts at replacement cost or actual cash value.
Get Business Interruption Insurance for When You Need it Most
If your gift shop is damaged from a storm or a fire, you'll likely need to close shop while your store is being repaired and stock is being replaced. But what happens when you do that? You still have to pay your staff and your bills—with no money coming in. Business interruption insurance (also referred to as business income and extra expense) can help cover lost profits, payroll, taxes, and debt while your doors are closed. In some cases, it can even cover the cost of a temporary gift shop.
Other Insurance Policies to Consider
What are some other business insurance policies you may need to get for your gift store?
Workers' Compensation Insurance: If you hire someone to work in your gift shop, you'll be required to get workers' comp in almost every state. This protects your employees if they get injured at work. Your insurance company will pay for their lost wages and medical expenses for a period of time.
Commercial Crime Insurance: Crime insurance usually includes employee dishonesty coverage. If an employee steals from you, it can step in and help cover your losses.
Commercial Auto Insurance: If you or your employees use a car for business purposes, your personal auto insurance won't cover work-related claims.
How Much Does Gift Shop Insurance Cost?
Gift store insurance costs will vary depending on numerous factors:
The size of your store
The inventory you have
The number of employees you have
Annual revenue/profit
The type of insurance you choose
The insurance company you choose
Deductibles and policy limits chosen
A BOP can cost around $900 annually for a small gift shop. A gift shop insurance policy can start as low as $39 a month for basic general liability.
Get a Free Business Insurance Quote
Insurance for gift shops doesn't have to be expensive or overwhelming. Our goal at Tivly is to simplify the process and help small businesses like yours get the business insurance they need. If you'd like to get a quote, complete the form at the top of the page or call us at 877-907-5267.
I spoke with Megan, she was very professional and informative. When she couldn't reach me on the phone, she stayed with it never giving up.
One call and I had a policy within hours! Very affordable and responsive A+!
5 STAR. Matched our company with the perfect insurance company! Customer Service OUTSTANDING!

Affordable Towing