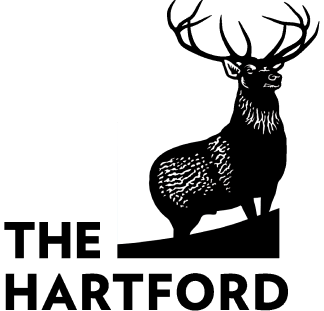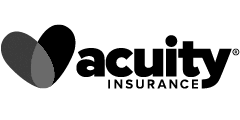 Who Needs Insurance Coverage?
Anyone who owns horses should consider insuring them, including, but not limited to:
A horse breeding company
Training facilities (i.e. riding instructors, horse trainers)
Horse farms and ranches
Private owners
Horse Clubs and Associations
Farriers
How Your Horse is Valued
The rate your horse is valued at can get complicated but it is important for calculating insurance costs. Typically, a horse is valued at its purchase price. So if you purchased the horse for $15,000, that would be its insured value. But the horse's value can increase. For example, you may be able to increase a horse's value with training, breeding, etc. If they win awards at breed shows or open shows you can use that to justify and establish a higher value.
What does Equine Insurance Cover?
Base coverage should include a combination of major medical and mortality coverage. But there are a few additional coverages you can include in your insurance. We've listed some of the most important insurance coverages below.
Equine Mortality Insurance and Theft Insurance
You will want to look into mortality and theft coverage. It's similar to a life insurance policy for humans. Mortality insurance will provide coverage for your foals, yearlings, mares, stallions, and geldings of all breeds for the cost they are valued at if the horse dies. It will also cover your horse if it is stolen.
It must be noted that all insurance carriers will insure a horse up until the age of 14. Once they are 15 or older, policy premiums may increase and there will be more limits on what is covered. For example, major medical may still be covered, but colic coverage may be excluded. Unfortunately, as a horse ages, it deals with more health issues and an eventual death is expected.
In some cases, an insurance company will still cover a mortality claim when humane destruction (euthanization) is necessary—but only if you've followed all recommendations from your vet and have made an effort to help your sick or injured horse heal (including elective surgeries).
For example, surgical treatment for colic and aftercare used to be accompanied by high mortality rates. However, now that the risks have been lowered with medical advances, you're expected to go through with this procedure if it's recommended. If a vet recommends it and you opt to put your horse down instead, the insurance company may not cover your claim.
Major Medical and Surgical
Major medical and surgical helps cover unexpected veterinary expenses for your horse. It typically covers "reasonable and customary" veterinary, medical, and surgical care costs that are the result of illness, injury, or accident.
Major medical insurance is only meant to cover unexpected events, such as illness, accidents, or death. When horse insurance policies renew, they can often exclude ongoing or pre-existing conditions that a horse may have such as colic, arthritis, etc.
Other exclusions on these policies can include elective procedures that are not necessary for the horse's well-being, procedures deemed as alternative medicine, or the cost of preventative care (which can include vaccines, wellness exams, and dental floating endorsements).
Surgical Only Insurance Coverage
If you cannot afford full major medical insurance, some insurers will write a surgical-only policy that will reimburse you in the event of an unexpected surgery. It is limited coverage that will pay the medical bill(s) associated with the surgery, not room and board.
Equine Accident and Illness Coverage
Most policies include an illness or accidental injury clause that provides coverage for the cost of veterinarian bills due to an unexpected accident or illness. It does not cover physical 'wear-and-tear' or lameness that comes with age.
Full Loss of Use
What is 'full loss of use'? Full loss of use is an additional coverage an insurance company can add to your equine insurance—if it's also paired with major medical coverage. Full loss of use insures your investment should your horse become permanently unable to perform due to illness, disease, injury, or accident. Your insurance company will take into consideration the horse's stated performance and will need relevant medical proof such as a full exam by a veterinarian, radiographs, flexion tests, and drug screening.
Full loss of use coverage is typically only for a partial amount of the insured value on the horse. It can be paid anywhere from 50% to the full value of the horse—but it typically means the insurance company takes ownership of the horse. If you wish to keep the horse, you'll typically be charged a salvage price.
Loss of use also extends to mares and stallions who become infertile due to an illness or an injury. This is often referred to as an Accident Sickness Disease (ASD) endorsement. Usually, this coverage is not available to stallions who are in their first breeding season, as they must be proven valuable in this area (by having semen collected and analyzed) for a loss to occur.
Care, Custody, & Control Coverage
Care, Custody, & Control coverage applies when you run a business where you board or otherwise handle a horse that you do not personally own. When they are in your 'care, custody, & control' you are responsible to protect them. You need this if you are boarding, training, hauling, exercising, or handling horses for breeding.
What Insurance Companies Charge for Coverage
The cost of equine insurance policies varies depending on multiple factors, including:
The age of the horse(s): The older they are, the more likely it is you'll pay a higher premium—or not be able to obtain coverage.
How many horses you're going to insure
The horse's value
Policy deductibles and insurance policy limits
The type of coverage you choose to include
Each individual insurance company may take other variables into account, but these are the most common. A policy for a horse valued at $1,500 with a $5,000 policy limit may average between $150–$250 annually.
Get a Free Quote
Horse owners have options for insuring their horses through multiple insurers. Whether you're looking to protect a pleasure horse or a farm full of animals, we've got you covered. we understand your horses are an investment and their health is your #1 concern. To get a free quote for medical coverage, complete the form above to connect with one of our insurance agents. Or, you can contact us by phone at 877-907-5267.
Related Articles: General Liability Insurance, Veterinarian Insurance
Great company ... had a great experience with them.
The entire process was very easy....from initial quote to signing the policy. Their rates were very competitive. Thanks for protecting me and my business!
The entire process was very quick and professional.