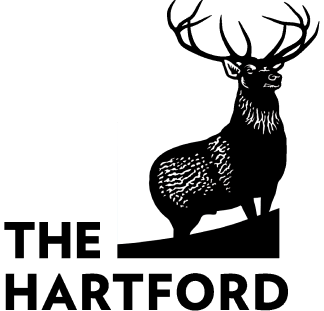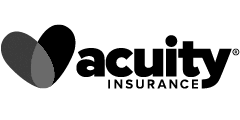 Do Internet Businesses Need Insurance?
Any business—brick-and-mortar or all online—needs to protect itself and its assets with some form of commercial business insurance policy. Just because you operate an internet business does not exclude you from risk. Certain exposure is far greater depending on what type of business you may conduct on the internet.
Who needs internet business insurance?
Drop-shippers
eCommerce stores
Manufacturers
Importers
IT Consultants
Online Coaches
Gaming Websites
Copywriters
SaaS Companies
Why Do Online Businesses Need Insurance?
Just because businesses are online doesn't mean they don't face risks. What if your hosting or network crashes and customers can't shop in your store? What if you're sued for copyright infringement because your logo too closely resembles another business? Or your website is hacked and customer information is stolen? In any of these instances, you could've taken protective measures—including getting the right business insurance.
What Insurance Do Internet Businesses Need?
A business policy should include some of these basic insurance options.
Business Owners Policy
Let's start with the basics. Your internet-driven business has a location. It may be your home, or another owned or leased location. First, remember that homeowners' policies neglect to cover just about any business losses. Knowing that, we will assume the basic business coverage is needed.
Any online business needs a business owners' policy (BOP). A BOP is an insurance package that includes general liability insurance, commercial property insurance, and business interruption insurance. This type of policy is usually offered to small businesses at a more affordable rate than purchasing each insurance individually.
General Liability Insurance: General liability protects your business from claims of third-party bodily injury, third-party property damage, and personal advertising injuries such as libel or copyright infringement.
Commercial Property Insurance: Also referred to as business property insurance, this can protect computers and other electronics if you work from home. If you're an online retailer and store inventory at home or in a warehouse it can also be covered.
Business Interruption Insurance: Often referred to as business income and extra expense, this insurance can compensate you if you're unable to operate your business due to a covered loss. This policy can help cover lost profits, payroll, bills, taxes, and even the cost of a temporary location.
Data Breach + Cyber Liability Insurance
If you run a business online, you likely store and process customer information every single day. You need to protect your customer's private information and mitigate the risks you face. Cyber liability insurance (sometimes called data breach insurance) protects your business from data loss if you are the subject of hacks or data breaches. It can:
Protect you from ransomware attacks and hackers
Include business interruption coverage
Offer public relations rehabilitation
Cover associated legal fees
Reimburse you for ransom demands
Help you notify impacted customers
Offer customers credit-monitoring
In the era of online everything, a cyber liability insurance policy is a must.
Product Liability Insurance
Do you sell something in an online store? If so, product liability insurance can provide you with legal representation if a third party accuses you of bodily injury or property damage from what they've purchased. This insurance can help pay settlements or judgments when deemed necessary.
Professional Liability Insurance
If you're an online coach, consultant, or even a writer who offers advice, you can be held liable if your advice is taken and something goes wrong. Professional liability insurance can help cover the costs of a lawsuit or settlement.
Workers' Compensation Insurance
Workers' compensation is required in most states if your business has employees, even if the business is solely an online operation. This policy protects your employees if they suffer an injury while working. It can cover their medical bills and lost wages for a certain period of time while protecting the business owner from being sued.
Seller Suspension Insurance
Do you sell your products on Amazon, Etsy, or other online platforms? If your account is suspended for any reason it can decimate your business. You likely depend on these distribution channels to run your business. A small infraction can lead amazon to suspend your account. But if you have suspension insurance, your insurance company can help cover your lost profits during a suspension.
Employment Practices Liability Insurance (EPLI)
If you hire—and fire—employees it can leave you open to lawsuits. Disgruntled employees can accuse you of anything from wrongful termination to sexual harassment. Employment practices liability insurance (EPLI) can provide you with an attorney, cover court costs and legal fees, and pay settlements if you're determined at fault.
How to Further Protect Your Internet Business
There are a few ways you can safeguard your business to avoid costly lawsuits and business interruption:
Monitor the security of your website: You can hire someone to run a security check of your system and make sure it's protected from hackers and/or ransomware. Some insurance companies may even give you a discount for conducting these annually.
Manage your risk consistently: Are you and your employees updating your passwords on a regular basis? Doing this simple thing can make it harder for a hacker to gain access to your business.
Backup your data: Make sure your data is backed up both online and offline in remote data storage. If you suffer a complete loss of your website and information you'll be able to restore it with this.
Get a Free Internet Business Quote
Talk with your licensed insurance professional about whether a stand-alone eCommerce policy or a business owners' policy will cover your business insurance needs. Never assume you are covered or not exposed to significant risk in your internet business.
Related Articles: Online Retailer Insurance
The service has been great, very efficient, easy to talk to, and they explained everything. I recommend them.
The representative was very efficient, and able to provide detail about the services that I was purchasing, as well as being very courteous so far a great buy.
I recommend the prices! They have great customer service!