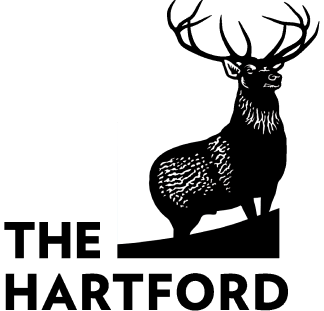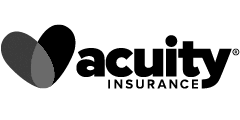 Kidnapping for ransom is becoming increasingly common, especially among wealthy travelers. It can be a lucrative business for kidnappers, which offsets their concern of risk. Kidnap and ransom insurance is meant to protect individuals from losing their fortunes should they or a family member get kidnapped. It is also a vital part of a business's risk management plan.
What is Kidnap/Ransom/Extortion Insurance?
Kidnap and ransom insurance—also referred to as kidnapping insurance, ransom extortion insurance, and K&R insurance—protects individuals and businesses at a high risk of being kidnapped. It typically covers losses related to these crisis events:
Kidnapping
The disappearance of an insured person
Wrongful detention
Security Evacuations
Stalking
Hijackings
Hostage situations
Active shooters
Workplace violence/assault
Child abductions
Evacuation and repatriation
Threats to kill, injure, or destroy property or divulge confidential or proprietary information in exchange for a ransom is also a covered peril on most kidnapping insurance policies.
Who Needs Kidnapping Insurance?
Who might need this coverage?
High net-worth individuals (business executives, CEOs, billionaires, etc.)
Famous people (celebrities, musicians, athletes)
Americans traveling outside the United States (travelers, journalists, aid workers)
Universities/international programs
Organizations to protect their key employees
Nonprofit organizations
Healthcare facilities
Any business or individual who frequently travels to dangerous areas around the world is putting themselves at risk. Most experts recommend individual coverage of at least $50,000 to $1 million per incident. Organizations should obtain coverage between $1 million and $10 million to protect their employees while traveling both domestically and abroad.
What Does a Kidnap and Ransom Policy Cover?
K&R covers the reimbursement of a ransom payment and other financial losses, up to your coverage limits. It can also cover:
Psychiatric + mental health care (rehabilitation)
Crisis response services
A security team to reduce the risk of incidents
The cost of public relations services
The cost of crisis management
Business interruption/loss of income
Travel and accommodation costs
Judgments, settlements, and defense costs
Death and dismemberment (funeral expenses)
What is Excluded from Kidnap/Ransom Insurance?
If you travel to a country that the U.S. State Department has deemed unsafe and has a high risk of kidnapping, it may not be covered. Likewise, countries that the United States has political sanctions against may be excluded from coverage.
Secondly, ransom coverage must be kept secret from friends, family, and sometimes other people covered under the plan. Why? Announcing that you have K&R insurance protecting you is an open invitation for someone to kidnap you for the money. It heavily increases the risk of you being in danger. If your insurer finds out that you as the insured "advertised" your coverage, they may cancel your policy.
Even worse, if it's found that you talked about the insurance, they could opt to not pay your ransom. If that happens, your business or family could be left in financial ruin.
How Does Kidnap, Ransom, and Extortion Insurance Work?
If you are the individual or organization dealing with the crisis, only contact your insurance company once it is safe for you to do so. Most insurers recognize that the threatened person/businesses are often warned not to reach out to authorities, so most companies allow this clause.
Once your insurance company is aware of the kidnapping, they deploy a security consultant, negotiator, and crisis response team to help guide you through the operations. K&R policies still require you to pay the initial ransom (or take out a loan to do so) and you are reimbursed up to your policy's limits. It will also cover the interest on loans. If the ransom amount requested exceeds your policy limits, you are responsible for the extra amount.
Your kidnap/ransom insurance policy will also help handle public relations if the incident is high-profile.
Example: You are the CEO of a high-profile organization which makes you a common target for kidnap/ransom/extortion. You get a phone call telling you that your daughter was abducted and the kidnappers are demanding $250,000 for her safe return. If you notify authorities, she will be harmed. So you contact your insurance company, which dispatches a negotiator and a crisis management team. They help you navigate the child abduction, extortion, and safe return of your child. You are reimbursed for the ransom as well as your child's medical expenses and psychiatric care.
How Much Does K&R Coverage Cost?
Some insurance companies offer policies as low as $500 but the price can increase significantly depending on these factors:
How many family members/employees are covered under the policy
The areas your employees travel to around the world
The risks you or your business faces
Benefit amount/limits of the policy
You can expect the annual premium to approximately be between $500–$2,000.
Get a Free Kidnap and Ransom Insurance Quote
If you'd like to manage security risks while traveling abroad or are looking for protection for your small business, give us a call at 877-907-5267. Or you can complete the form at the top of the page and one of our agents will reach out.
Related Articles: Commercial Crime Insurance, Commercial Property Insurance
The whole experience was awesome as well as the cost!!
Perfect, Fast, and outstanding service!!!
Very knowledgable. Efficient service. A willingness to work "outside the box".