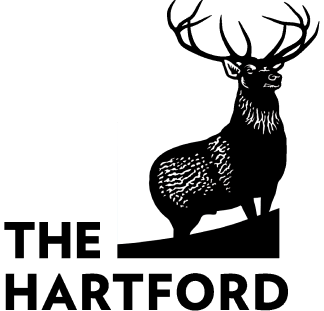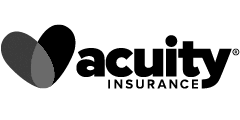 Why Do Locksmiths Need Business Insurance?
As a locksmith, you are helping your customers access their most prized possessions: homes, cars, and businesses. The services you provide can also keep those possessions behind lock and key. Owning a locksmith service is rewarding, but comes with its own set of worries. As a locksmith, it's important to have business insurance to protect both yourself and your customers.
There are many types of commercial insurance policies you can tailor to your needs to provide protection from claims, lawsuits, and unforeseen circumstances.
What Risks Do Locksmiths Face?
You might be wondering why locksmith insurance is necessary. So we thought we'd share a few of the potential risks you may face and why locksmith insurance is a good investment.
Example: A customer calls you out to rekey their newly purchased home. While replacing the front door locks, you accidentally damage the door frame, which will need to be replaced. General liability insurance can help cover the cost to repair the damage to the customer's property.
Example: One of your employees is working to help someone gain access to their home. Unfortunately, a neighbor thinks they're breaking in and hits your employee over the head. Your team member suffers a concussion and is in the hospital for a couple of days. This policy will help cover their medical costs and lost wages while they recover.
Example: You're hired to help someone get back into their car. They give you the make and model, but not the license plate. You go to the address they gave you and break into the car for them. Turns out, you accidentally went to a neighbor's house and gained access to the wrong vehicle. The actual owner sues you for negligence. Professional liability will cover the cost of legal expenses.
What if you run into security systems you weren't made aware of? Or your customers aren't satisfied with your work? Keep reading for more reasons why you need locksmith liability coverage for your business.
Type of Locksmith Business Insurance
There are many different types of small business insurance policies that can be customized to your business. Here is a shortlist of commercial insurance coverage types and how they can protect your small business.
General Liability Insurance
A general liability insurance policy i.e. locksmith liability insurance will defend you and your business if a claim is brought against you for third-party bodily injury, third-party property damage, and advertising injury such as copyright infringement or slander. If you carry general liability insurance, your insurance company will help cover legal fees and settlements if you are sued.
Commercial Property Insurance
Commercial property insurance (also referred to as business property insurance) will protect your building—if you own/rent an office or warehouse—including computers/electronics, furniture, inventory, valuable papers, and business personal property. Covered perils on these insurance policies usually include damage from fire, a natural disaster, theft, or vandalism. Most policies exclude flooding, so if you're in a flood zone consider looking into flood insurance.
Business Owners Policy
A Business Owner's Policy or BOP includes general liability coverage, property insurance, and business interruption insurance. This insurance policy is typically offered to small businesses at a cheaper rate than purchasing each policy individually.
What does business interruption insurance cover? A business interruption policy helps cover your lost profits and other operating expenses if your business is damaged and being repaired.
Professional Liability Insurance
Professional liability insurance—also known as errors and omissions insurance or malpractice insurance—protects businesses from accusations of negligence and other professional mistakes made when you perform locksmith services. Your insurance plan can cover legal fees and associated costs.
Workers' Compensation Insurance
If you're a one-man business this doesn't apply but once you hire employees, you're legally required to carry workers' compensation insurance in almost every state in the US. Workers' compensation insurance will protect your business if one of your employees gets injured in a work-related accident on a job site. Workers' comp will pay their medical bills associated with the employee injury as well as their lost wages. This policy will also protect your business from being sued by the employee and provide you with a legal defense if necessary.
Commercial Auto Insurance
Do you run a mobile locksmith business? Or do you provide employees with company cars? Perhaps you use a cargo van for business purposes? Whether it's a personal vehicle or a company car, you need to protect your vehicle and personal property with a commercial auto insurance policy. Here's why you need it:
Example: You accidentally run a stop sign and veer away from an oncoming car but crash into a tree. You're fine, but your car has a dent in it and some of your tools are damaged. Commercial auto and inland marine will cover the property damage and replacement of the tools.
Inland Marine Insurance
Inland marine insurance—also referred to as contractor's tool and equipment coverage—protects any expensive tools and equipment not permanently attached to your vehicle should you get in an accident. We recommend this as part of a locksmith insurance policy.
How Much Does Locksmith Insurance Cost?
Locksmith insurance coverage can be affordable. But the cost depends on numerous factors, including:
The location of your business
The replacement cost of your equipment
The locksmith services you offer
The number of employees on your payroll
The policy limits and insurance coverage you choose
In some states, you might be required to purchase a minimum amount of general liability insurance or property insurance. At a minimum, small business owners should purchase general liability and consider investing in optional coverages for maximum protection.
We always recommend purchasing the best coverage you can afford. This will ensure you are receiving the best protection within your budget. We can help you get whatever insurance options you need.
Note: Some insurance companies charge as little as $$27–39 a month for a basic general liability insurance policy. We recommend speaking with an insurance agent to get a quote personalized to your business.
Get a Free Locksmith Business Insurance Quote
If you're looking for a locksmith insurance policy customized to your needs, let us help you! Our goal at Tivly is to help you find the best protection for your business as efficiently as possible. If you're ready to take the first step to get a free quote, complete the form at the top of the page or call us at 877-907-5267.
Insurance I needed, explained simply.
The entire process was very easy....from initial quote to signing the policy. Their rates were very competitive. Thanks for protecting me and my business!
The informations was timely and exactly what I needed.