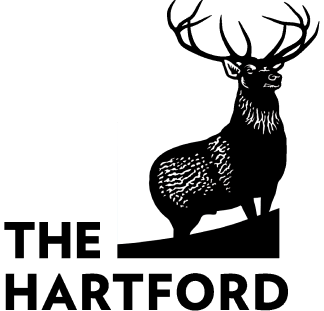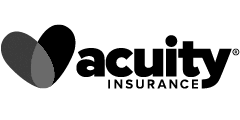 What is Motor Truck Cargo Insurance?
Motor Truck Cargo Coverage is a type of inland marine insurance available to trucking owner-operators and other motor carriers. As the name suggests, inland marine/motor cargo policies cover for-hire drivers for loss of or damage to the cargo they haul for others. It protects both you as the carrier and provides the owner with coverage of their product. Some insurance companies offer it as a separate policy and others include it as an endorsement with a primary liability policy.
Why Do You Need Motor Truck Cargo Insurance?
Whatever type of cargo you haul, it has value to your customer and you. As soon as you sign the Bill of Lading and the cargo is signed over to you as the carrier, you are responsible for the property. Some freight is more of a theft risk than others. Not many thieves want to take advantage of a load of dirt—but just might help themselves to your customer's load of river rock used in landscaping. You don't want to be faced with covering that loss out-of-pocket. Still other cargoes are considered a pollution risk. An unplanned loss of such cargo along a public roadside as a result of operator error or accident will cost a small fortune to clean up and replace. Will your commercial auto insurance cover that loss?
Who Needs Motor Truck Cargo Insurance?
As an addition to commercial auto insurance, motor truck cargo insurance is highly recommended for vehicles including:
Dump truck drivers
Box trucks
Cargo Vans
Car haulers
Flatbeds
Refrigerated or heated trucks
Any long-haul carrier needs to invest in this insurance to protect the product they're hauling. While it is not mandated by law (like liability insurance is) some dump truck operations and risk managers will require contract for-hire drivers to carry their own motor truck cargo coverage.
What is Covered by Motor Truck Cargo?
So what is covered by this insurance?
Cargo Liability: Your business property and cargo is covered in the case of a collision, fire, etc.
Removal Expenses: If you get into an accident or otherwise accidentally dump your freight on the road, the removal expenses endorsement can help pay for debris removal, pollutant cleanup, freight charges, and more.
Legal Expenses and Settlements: If you are sued for the loss of the cargo, your insurance company can cover legal expenses and the cost of the settlement.
Earned Freight Coverage: If your customer claims you are liable for the cargo that was lost, this can cover whatever their business is charged for not delivering the load.
Damage + Replacement Costs: This policy provides coverage if your truck and its cargo are damaged by a collision, fire, water damage, equipment failure, or is the object of theft.
Refrigeration or heating equipment breakdown: If your truck suffers a mechanical breakdown and your refrigeration lapses, this insurance covers the loss of the cargo.
Most insurance companies that provide cargo coverage for trucking businesses will also cover your freight during the unloading process and up to 72 hours after it is delivered.
Exclusions + Restrictions
What isn't covered under a motor cargo insurance policy? An insurance carrier may not pay claims for these products or property while in transit (or it requires other specialized insurance):
Art, jewelry, money, or paper
Contraband (pharmaceuticals, tobacco, alcohol)
Live animals/livestock
Property or goods owned by the insured
Explosive or radioactive material
Different insurers may have their own list of exclusions, so be sure to check with an agent when obtaining quotes.
How Much Does Motor Truck Cargo Insurance Cost?
One of the most important variables affecting the cost of your motor truck cargo coverage will be the type of cargo you haul. Each comes with different transit risks. As a trucker, you may be hauling aggregate, sand, gravel, dirt, or stone. Perhaps your loads consist of construction materials, scrap metal, or recycled products. Maybe you haul snow and ice removed from airport runways or mall parking lots. Others may routinely transport materials such as contaminated soil from environmental clean-up sites.
The cost of coverage for this form of truck insurance varies between insurance carriers. The available limits and deductibles from which you can choose will also impact what you pay. A higher deductible and lower limits may mean a lower premium. Not all insurance companies offer motor truck cargo insurance. Others that do may only provide coverage for certain types of cargo. We recommend that you speak with an agent who understands the risks you face and will tailor a policy to your specific needs.
Get a Free Cargo Insurance Quote
Our goal at Tivly is to help you get affordable commercial insurance quotes for your company. To get a competitive insurance quote, complete the form at the top of the page and one of our team members will connect with you. Or to learn more, give us a call at 877-907-5267.
Related Articles: Dump Truck Insurance, Environmental Liability Insurance, Commercial Truck Insurance, Marine Cargo Insurance
The entire process was very quick and professional.
I spoke with Megan, she was very professional and informative. When she couldn't reach me on the phone, she stayed with it never giving up.
The representative was very efficient, and able to provide detail about the services that I was purchasing, as well as being very courteous so far a great buy.