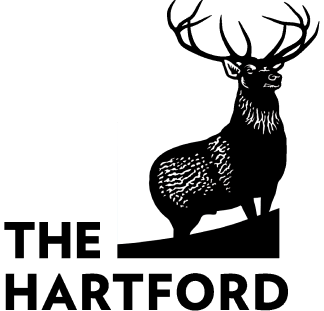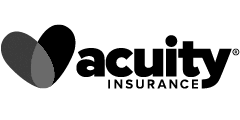 Movers step in to provide a necessary service for people moving into a new home or apartment. But running a moving company comes with a lot of risks.
You get into a car accident and a customer's goods are damaged and your truck is beyond repair.
One of your movers falls down a customer's stairs and breaks his arm.
Some of your customer's household goods are damaged in transport and they want to file a claim.
These are just a few of the risks you might face conducting everyday business. Luckily, you can protect your business with the right commercial moving insurance.
How Much Does Business Insurance Cost Moving Companies?
You can get basic general liability insurance coverage for as low as $39 a month. You'll likely pay upward of $200 for general liability and commercial auto insurance. But the cost of movers' insurance varies depending on what coverage you need, the number of employees you have, the amount of coverage you desire, the services you offer, and even the insurance company you choose. For example, the average cost of adding workers' compensation might be an additional $1,200 a year. We recommend reading through the various types of coverage you might need and working with an experienced agent to get an accurate quote.
The Types of Business Insurance Moving Companies Need
So what insurance policies do you need to protect your moving company? Here's are some coverages we recommend.
Mover Liability Insurance
General liability insurance protects businesses if they're accused of third-party bodily injury, third-party property damage, and advertising injuries. This policy can cover medical payments for injured customers or passersby, provide you a legal defense, and even cover the cost of a settlement.
Example: Your moving company was hired to help someone move out of their apartment building. A mover leaves a box at the top of the stairs and one of the tenants trips over the box and gets hurt. Your general liability policy can pay for this person's medical bills.
Commercial Property Insurance
If your moving company has an office location to meet with potential customers or you temporarily store customer belongings or furniture in a warehouse, you should consider property insurance. This protects the building itself and anything stored within it should it be damaged in a fire, storm, or by vandalism or theft.
Example: A fire breaks out in your warehouse and you suffer immense property damage. Luckily, your property coverage will help pay to replace the damaged goods.
Business Owners' Policy (BOP)
If you're looking to save even more money, property insurance and general liability can be bundled to form a business owners' policy. This special bundle is often offered to small businesses at a reduced rate. A BOP also usually includes business interruption insurance (also referred to as business income and extra expense). If a covered loss leaves your business unable to operate, business interruption insurance can cover lost profits, payroll, taxes, etc. until you're back on your feet.
Commercial Auto Insurance
Any business using box trucks or other vehicles for business purposes needs to invest in a commercial auto insurance policy for each vehicle. If you're in an accident—whether in the middle of a move or not—auto insurance can help cover damage to your vehicle and anyone else's property. It also covers injuries to your passengers and any third party who may have been hurt.
Cargo Insurance (Household Goods Coverage)
Cargo insurance covers any household goods that belong to your customer while they're being transported. Inland marine insurance covers any equipment or inventory you own while being transported.
Example: A mover is involved in a minor traffic accident, but some of the customer's belongings are damaged. Cargo coverage can help pay to repair or replace the damaged items.
Workers' Compensation Insurance
Most businesses are mandated by state law to buy workers' compensation insurance if employees are hired. If an employee sustains an injury on the job, this insurance can help cover their medical bills and can compensate some of their lost wages until they're able to return to work. If an employee agrees to this coverage, they usually waive the right to sue your company (unless willful negligence is in question).
Commercial Umbrella Insurance
You run the risk that a customer sues you for an amount that exceeds your insurance policy/policies. If this happens, umbrella policies can help cover whatever amount exceeded the underlying policy, unless it's listed as an exclusion.
The "Insurance" You Must Offer Customers
As a moving company, you must offer your customers protection for the items that you're transporting. Typically, moving companies offer two solutions.
Released-Value Protection
Released value protection covers household goods if they're damaged or destroyed—but only at 60 cents per pound. Odds are the homeowners' belongings are worth far more than 60 cents per pound which is why full-value coverage must also be offered but at an additional cost. Released value protection is something usually offered to customers at no cost.
Full-Value Protection
This coverage allows you as the moving company two options. You can repair any damage to your customer's items OR you can pay to replace the items at what they are valued at (often referred to as replacement value). So if a customer's three-year-old washing machine falls off your moving van, you can reimburse them the diminished worth of the washing machine, replace it with something of like kind and quality, or repair it. If your customer wishes to go this route, they must provide an inventory of anything worth more than $100 per pound. Full-value protection is often offered as a percentage of the total worth of a customer's items. So if they believe their cargo is worth $50,000 then an average cost for this protection is 10% or $500. Valuation coverage can be costly but is recommended for any customers that may have expensive cargo.
Get a Free Insurance Quote for Your Moving Company
Our mission at Tivly is to help small and medium-sized businesses get the insurance policies they need without the hassle. If you need to get moving insurance for your small business, don't hesitate to connect. You can complete the form at the top of the page and a specialist will reach out. Or, you can give us a call at 877-907-5267.
The informations was timely and exactly what I needed.
Very efficient and courteous service.
This insurance purchase for my business was the most seamless phone encounter I have ever had in any phone purchase process bar none. Information was requested once and moved smoothly from one person to the next as we moved thru the purchase. Each person I dealt with was friendly, professional, and focused on determining my needs and the best way to match me up with the solution. Absolutely stellar!!!