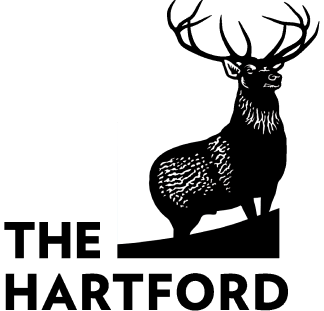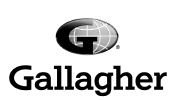 Why Do You Need Snow Plowing Insurance?
Do you run a snow plowing business? Do you offer the service part-time—throughout the winter months—as part of your business? If you own a snow plow and offer plowing services it's important to have snow removal insurance in place. Why? A personal auto insurance policy typically does not include for-profit snow removal. It leaves you completely liable if you damage someone's property or worse—accidentally hurt someone while plowing.
If you're operating a snow plowing business, you should purchase a commercial insurance policy. The right combination of commercial insurance (such as general liability, commercial auto, and workers' compensation) is one way you can protect your company. The right insurance policies may be the difference between operating a successful business long-term—or losing it entirely. You need to make sure you're covered if an accident happens. Let us help.
The Insurance Coverage a Snow Plow Removal Business Needs
What insurance coverage should be included in a snow plowing insurance package? Here are the top policies we recommend:
General Liability Insurance
What does general liability insurance cover? General liability insurance protects business owners from accusations of third-party bodily injury and property damage, and advertising injury (such as libel or slander). General liability can also include completed operations coverage if damage or injury occurs after you've completed your work.
Example #1: Let's say someone hires you to remove the snow from their driveway and throw down salt to manage the snow and ice. If you forget to lay down the salt and your client slips and injures themselves, you could be liable for their medical costs. Even worse—they could sue you. General liability insurance policies are designed to make sure you're covered in these circumstances.
Example #2: The visibility is low because it's still snowing, but you have to start plowing the parking lots you've been hired to clear. Unfortunately, you miscalculate the edge of the parking lot and damage some of the store's signage. While the damage was unintended, you're held liable for the repair. If you have general liability coverage, don't worry, you're covered! Your insurance company will help cover the cost to repair or replace the damaged property.
Commercial Auto Insurance
There are two aspects to consider when building a snow plowing insurance package:
Coverage for damage to the snowplow equipment
Liability associated with damage caused by performing the snow plowing
Commercial auto insurance would provide coverage for:
Liability Coverage: If you are found personally liable for property damage or bodily injury, this portion of the coverage will protect your business.
Third-party bodily injury & property damage: If your snow plow is involved in an accident, this will cover medical expenses, loss of income, and funeral expenses if necessary. It also covers the damage to the other person's vehicle.
Personal Injury Protection (PIP): This coverage will pay for medical expenses and lost wages for you if you're injured in an accident. PIP comes into play whether or not you are at fault.
Comprehensive coverage: Comprehensive covers repairs to or replacement of your vehicle if it is damaged while removing snow.
Collision coverage: Collision insurance will cover the cost to repair the damage to your snow plow if you are at fault for the damage.
Uninsured and underinsured motorist coverage: If someone crashes into your truck and is uninsured or underinsured, you're guaranteed coverage.
Hired and non-owned auto: If you have a snow removal business and you hire employees that remove snow with their own vehicles, you need this coverage. The liability from your policy extends to the operations for people that you hire to plow for your business.
Example: While you're plowing a street, you lose visibility momentarily when a large snowdrift obstructs your view. As you pass it, you slam on your brakes—but it's too late. You slide into a car pulling out of their driveway. Your commercial auto policy will provide coverage for both claims.
Trucks and plow equipment don't come cheap should you need to replace them. Make sure you have coverage in place in case you damage your truck or there is physical damage to your plow equipment. Keep in mind that even if you're using a personal vehicle, you may need to get a commercial auto policy. We recommend you chat with an insurance agent about your risks.
Inland Marine Insurance
Make sure your auto policy will include plowing equipment when it's attached to your truck. If it's an exclusion from your policy, you may need to obtain inland marine insurance to cover the gap. Also referred to as Tool and Equipment insurance, this policy can pay to replace expensive tools, equipment, inventory, etc. that you store in your truck for use while plowing or completing a job.
Business Owners' Policy
Ask your agent whether a business owners' policy may be a good fit for your snow plow company. A business owners' policy will often include a general liability policy, business interruption insurance, and other various coverage options for your business—including property insurance. Many insurance companies will often offer this as a more affordable option than purchasing one policy at a time. Make sure your insurance agent can get you a quote for bundled policies.
Workers' Compensation Insurance
This is another policy you need to consider as part of your business insurance package. If you hire employees or contractors to help you remove snow during the winter season, you'll be required by law to acquire workers' compensation insurance in almost every state. Workers' compensation requirements vary from state to state, so make sure you work with a professional to determine if you need the coverage. We recommend it to cover your employees if they are injured or become ill while at work.
How Much Does Snow Plow Insurance Cost?
The insurance cost for snow plowing insurance depends on numerous factors, some including:
Driving history
Claims history
Your location
The coverage you need
Type of vehicles you use
Years of experience
Types of areas plowed
The services you offer
Insurance for snow plowing businesses can be anywhere from $829 to a whopping $1,249 per month for a standard $1 million/$ million general liability insurance policy . Costs are more affordable for small businesses whose revenue from snow removal services is less than 40% of their annual revenue. For example, some professional landscapers offer snow removal during the winter months. An insurance company may also charge less for coverage if you bundle other commercial policies with them.
How to Reduce Your Risk of Accidents
A snow plow business needs to mitigate their risks in order to protect their business—and to get a more affordable insurance policy. Here are a few things you can do to lessen the risk of claims:
Use your hazards/flashing lights while driving so that other drivers can clearly see you, even if it's snowing.
Drive safely and slowly. Plows carry additional weight, which can slow the response time of your brakes.
Make sure your windshield and mirrors are free of snow and ice.
Operate the snow plow when you have adequate visibility. It doesn't help anyone if you're in the ditch!
While these aren't guaranteed to protect you from an accident, insurance companies will look favorably on a safe driving history.
Get a Free Quote for Your Snow Plowing Business
Let us help you get the protection that your business needs. Our goal at Tivly is to get you an affordable business insurance quote. Complete the form at the top of the page and we will provide you with a quote. Or, call us at 877-907-5267 and one of our agents will help you get the type of policies you need to protect your snow plowing business.
Related Articles: Commercial Truck Insurance, Professional Liability Insurance, Landscaping Insurance
We had a great experience. Michael, was super helpful, answered all our questions and did a great job finding us an insurance company. He also made an effort to get everything done as fast as possible. We are very thankful for the excellent service.
Perfect, Fast, and outstanding service!!!
I recommend the prices! They have great customer service!