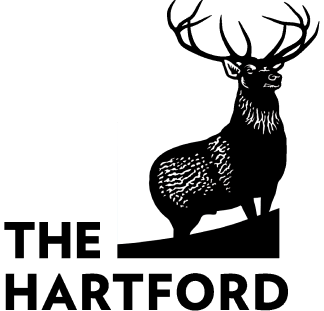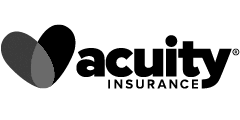 Why Do Sports And Recreation Organizations Need Insurance?
Sports of various sorts are one of Americas—and the world's—favorite pastimes. Football, soccer, ice skating, wrestling, fencing, and much more exist. We have seen an increase in privately owned fitness centers, sports camps and clinics, as well as little league sports and other activities.
We are also seeing increased risks simply due to the number of participants. Many sports programs are volunteer-run and lack the internal procedures to prevent theft and embezzlement of funds and do not purchase a crime endorsement to add to their general liability policy.
One of the ways we help organizations determine what their business needs for insurance is to walk through the activity mentally to obtain a picture of all the risk exposures they might face. In doing so, we can properly suggest a sports or recreational insurance policy to accurately protect the program.
Most organizations that these sports are a part of need to have the proper insurance in place to protect them. Sports and recreation insurance is designed for sports teams, leagues, clubs, camps, associations, tournaments, lessons—either youth or adult amateur sports.
What Insurance Do Recreation Organizations Need?
The sports and recreation industry should consider these sports insurance options.
General Liability Insurance
General liability insurance protects both the participants and spectators involved with a sports and recreation organization. If someone is injured, this policy can help cover their medical expenses. If a third party has suffered property damage or advertising injury, that's also covered by this policy. The insurance company can provide an attorney and legal defense if it becomes necessary and may even cover settlement costs up to the policy limits.
Many insurance carriers exclude things like:
Coverage for punitive damages
Bleacher collapses
Sex abuse/molestation
Concussions or head injuries
Accident Insurance
Accident insurance—when not included in general liability coverage—helps cover medical bills for any member, volunteer, participant, spectator, etc. Many accident policies will cover what extends beyond someone's health insurance coverage.
Directors and Officers Liability Insurance
Directors and officers' insurance protects organizations and their members if it's alleged that the organization has been mismanaged, leading to financial losses or other economic injuries to another party. This can mean that a state, federal or constitutional law may have been violated (i.e. the Americans with Disabilities Act). The insurer can provide a defense attorney and pay for settlement costs arising from a jury verdict for the organization.
Equipment Insurance
Sometimes referred to as inland marine insurance, equipment insurance covers any sports or recreation equipment while it's being stored or traveling from one site to another. Because many sports involve expensive equipment that would be costly to replace, this insurance coverage is imperative.
Crime Insurance
If a member, employee, or volunteer of the sports organization embezzles money from them, the losses can be covered by commercial crime insurance. Most theft policies also include crimes committed by those outside of the organization.
Commercial Auto Insurance
Does your organization shuttle teams to baseball games on buses? Do you travel frequently for out-of-town games? Any organization responsible for shuttling youth or adults from one location to another needs to invest in commercial auto insurance to protect everyone involved if an accident occurs.
Other Insurance Policies to Consider
Workers' Compensation Insurance: If your organization hires full-time employees—and doesn't just rely on volunteers—you're required by law to get workers' compensation insurance. This policy covers medical bills and lost wages if an employee is injured at work.
Commercial Property Insurance: If your organization owns practice space, arenas, ballparks, etc. then you need property insurance to cover any property damage that might occur.
Get a Free Quote for Your Sports and Rec Program
If you'd like to get a free quote for an insurance policy for your sports organization, give us a call at 877-907-5267 or complete the form at the top of the page. An insurance agent will help you walk through your risk exposures and help you get set up with the insurance program you need for your business.
Very knowledgable. Efficient service. A willingness to work "outside the box".
Insurance I needed, explained simply.
Very easy and straight to the point. I got my insurance in a quick and timely manner.