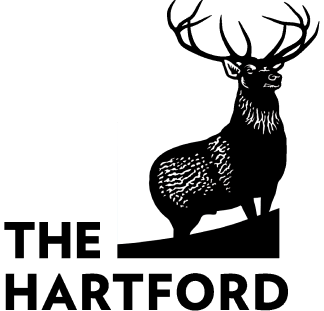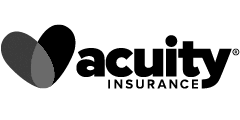 As a small business in the swimming pool service industry, you provide a beautiful and relaxing environment for your customers every day. The increasing numbers of new home builds and home renovations will require more and more swimming pool service contractors like you. This is an exciting time to own a swimming pool service company—but you need to protect. We can help you find the right business insurance to do just that.
Why Do You Need Pool Service Insurance?
Helping your clients keep their pools in tip-top shape may seem pretty straightforward, but insurance for a pool service business must cover all of your exposures to fully protect your company. Whether you offer pool cleaning or pool maintenance, you need coverage.
Keeping your clients' pools safe and enjoyable requires more than just cleaning filters and pouring chemicals. If you make repairs, offer cosmetic repair services, service heating units, or any other ancillary services, your pool service insurance plan needs to provide coverage for those risks.
What if you accidentally use the wrong chemicals and a customer gets burned? What if an employee steals from a client? What if one of your technicians gets in a car accident? All of these risks can lead to liability claims, but they can be covered with the right insurance coverage.
It may be tempting to limit your coverage to cut costs for your business, but providing the security your pool service company needs to continue to operate—and grow—should be the foundation of your business plan.
Why You Need Commercial General Liability Insurance
General Liability Insurance (also called "slip and fall" insurance) is the #1 policy we recommend for pool service companies. Unfortunately, life is full of unseen and unplanned events. Having general liability insurance will protect your business from a variety of claims, including:
Third-party bodily injury: If a customer is injured because of negligence on your part, a general liability policy can cover their medical bills.
Medical expense limit: Even if your company is not at fault for an accident, a general liability policy provides coverage for medical payments up to a certain limit.
Personal and advertising injury: If a competitor claims your pool cleaning company used a slanderous ad, they may sue you. This insurance protects your business from claims by providing you with a lawyer and covering settlement costs.
Third-party property damage: If you damage a customer's swimming pool or equipment during cleaning a general liability insurance policy can cover the cost to repair the property damage.
Products and completed operations: If you resurface a pool improperly or a cleaning chemical you recommend for maintenance causes damage, your customer could hold you liable. General liability coverage includes completed operations. So your insurance company will cover the damage (and cost of repair).
Secondly, your clients may require that you obtain commercial insurance coverage before hiring you as their pool cleaner.
Example: You're emptying and resurfacing a pool for a client. You have tools and equipment around the pool for the work. Your client comes out to see how the process is going and accidentally trips over a hose. Unfortunately, they fall into the empty pool and break their arm. Your general liability insurance should step in to cover their medical expenses. It will also provide legal defense and a settlement if they sue you.
Unfortunately, accidents happen and serious injuries can occur, whether on a client's property, driving in your car, or working in your office. The right liability insurance can protect you in all of these circumstances.
What Other Types of Insurance Do You Need?
What other insurance do we recommend for business owners? Here are some other options:
Commercial Property Insurance
Commercial property insurance covers the physical assets of the business (your property, your building, products, furniture, etc.) from "covered perils." Covered perils include losses from common risks like theft, vandalism, fire, or natural disasters. Pool services companies that have a physical store or warehouse should consider this coverage.
Business Owners' Policy
A business owners' policy (or BOP) typically includes property, general liability insurance, and business interruption insurance. Many insurance companies offer a multitude of additional coverage options and types of business insurance coverage tailored to the pool service industry. Why would you want a business owners' policy? A BOP is bundled at a more affordable price than purchasing each insurance coverage separately.
Workers' Compensation Insurance
If you have employees, you're legally required in most states to add workers' compensation insurance. Workers' compensation coverage will compensate an employee's lost wages and medical costs if your employee is injured on the job. Workers' compensation also offers protection to you against being sued for the injury.
Commercial Auto Insurance
The transportation that gets you from pool to pool is the lifeblood of your business, and your pool cleaner insurance must address your vehicles. Don't let a minor fender bender shut you down. Make sure your commercial auto policy provides your small business with adequate protection, including bodily injury protection and physical damage coverage.
Inland Marine Insurance
Tools for servicing spas and pools aren't cheap, and they're necessary. Inland marine insurance provides equipment coverage in case these tools are lost, damaged, or stolen. It covers your tools and equipment while being transported in your vehicle or stored on a job site.
Pool Cleaner Bonds
Aside from liability insurance, a pool cleaning company may want to consider purchasing a surety bond. Surety bonds protect your client. It ensures that you'll complete the work you were hired for. If you are unable to, the bond company will compensate the homeowner or business with the money necessary to pay other pool cleaners to complete the job.
How Much Does Insurance Coverage Cost for Pool Cleaners?
Several factors impact how much a business insurance policy will cost a pool cleaner:
Location of your business
The cleaning services you offer
The annual revenue of your business
The number of employees you have
Per-occurrence/General aggregate limit
The coverage/deductible(s) you can afford
The average price of a $1,000,000 per occurrence/$2,000,000 aggregate general liability insurance policy for pool service companies ranges from $28 to $48 per month or between $500-$1,500 per year.
Get an Insurance Quote for Your Pool Service Company
We understand that getting small business insurance can be overwhelming. Call us today at 1-877-907-5267 to speak with an insurance agent about your business insurance needs, or complete the form above to get a quick, competitive, free quote from multiple companies for your pool cleaning business.
All of our Insurance Policies for Pool Services Include
| | |
| --- | --- |
| Additional Insured Coverage: | YES |
| Free Certificates: | YES |
| Multiple Payment Options: | YES (Pay in Full OR Payment Plans) |
| Low Down Payments: | YES (Flexible Payment Options) |
| Coverage Limit Minimum: | $2,000,000 / $2,000,000 / $1,000,000 |
Related Articles: Professional Liability Insurance, Cleaning Business Insurance
Very efficient and courteous service.
The service has been great, very efficient, easy to talk to, and they explained everything. I recommend them.
Very easy and straight to the point. I got my insurance in a quick and timely manner.