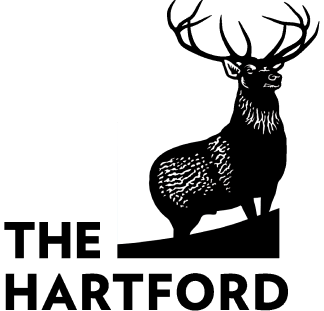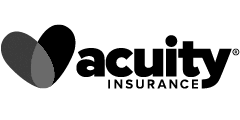 Anyone who owns a bar, tavern, nightclub—or any establishment that serves alcohol—knows that it comes with inherent risks. You must strive to protect your business with the proper insurance coverage. So what coverage do you need? What does bar insurance cover? How much does bar insurance coverage cost? Read this handy guide for more information on business insurance for your bar.
Who Needs Bar Insurance?
Pubs
Night Clubs
Bars
Taverns
Casinos
Breweries
Cocktail lounge
Putting a good insurance policy in place will reduce stress and worry down the road, and it will allow you to focus on the operation of your pub. So what insurance options should you consider?
Commercial Property Insurance for Your Bar
Some property insurance policies include the below coverages, while others are optional endorsements. But these are some things you need to consider to protect your business from property damage:
Building coverage: In short, property coverage covers property damage. Property insurance covers the cost to repair—or completely replace—your bar if it's damaged by fire, severe weather, theft, or vandalism. Check with your insurance agent to see if there are any exclusions (i.e. flood insurance needs to be purchased separately).
Contents coverage: You have many assets to protect in your bar—expensive alcohol, tables & barstools, signs, and more. Make sure your coverage limits are enough to cover the costs of replacing these items.
Equipment breakdown coverage: If a power surge or electrical malfunction damages the refrigerators, A/C, boilers, furnace, etc. in your bar, this policy steps in to replace and/or repair the damaged equipment.
Food Spoilage: If an electrical surge causes your bar to lose power in your kitchen, the contents of your fridges and coolers may spoil. This policy option helps cover the cost of replacing the spoiled goods.
Liquor Liability Insurance for Bars is Imperative
As a bar, it's a given that you serve alcoholic beverages. Because of this, liquor liability insurance—also known as dram shop insurance—is a necessity. Liquor liability insurance is a specific bar liability insurance that is designed to protect you and your bar if a customer gets intoxicated and causes injury to themselves or others or damages your property.
Liquor liability insurance policies also extend coverage to drunk driving accidents, assault and battery claims, accusations of sexual assault, and any costs associated. What is excluded from liquor liability coverage? Your insurance company will exclude coverage if you're proven to have served alcohol to underage kids, are accused of slander or libel, and won't cover any damage to your property. Secondly, if you let your liquor license expire, liquor liability coverage is null and void.
Liquor liability claims—any alcohol-related claims—can lead to potential lawsuits. Without the right insurance plan, court costs and settlements can drain any savings your bar business has. While hiring security guards can be a great way to limit damage or injury if a fight breaks out, it's not enough. That's why you need liquor liability insurance.
Insurance to Protect Your Employees
Bar insurance policies should include coverages to protect your employees, starting with workers' compensation insurance (which is legally required in most states).
Workers' Compensation Insurance: This insurance protects your employees if they suffer a work-related injury or become ill due to an exposure at work. This coverage pays the medical bills of the injured employee and compensates them for lost wages until they're able to return to work.
Disability Insurance: Similar to workers' compensation, this policy helps compensate workers for lost wages if they're ill or injured (only legally required in California, Hawaii, New Jersey, New York, Rhode Island, and Puerto Rico).
Medical Insurance: If you employ less than 50 people, you do not have to offer medical insurance to your employees. However, it can be a great incentive for anyone you hire.
Unemployment Insurance: This is legally required and goes into effect when you pay your state taxes.
What Other Insurance Coverage Do I Need for my Bar?
An appropriate bar insurance policy for a bar needs to provide coverage for a variety of risks.
Commercial General Liability Coverage
Also called "Slip and Fall" coverage, general liability coverage is essential for any business—including your bar. If a customer is accidentally injured, it helps cover the cost of resulting medical expenses. This policy will also help pay legal fees if a customer's property is damaged while on your premises.
Business Interruption Insurance
Business interruption insurance is necessary if your business is forced to temporarily shut down due to damage to the building or an electrical breakdown. Also referred to as business income and extra expense, the policy can help cover payroll, lost income, taxes, and other operating expenses until you're able to reopen.
Business Owners' Policy
A business owners' policy or BOP is usually a combination of general liability insurance, property insurance, and business income and extra expense coverage. It's usually extended to small businesses at a discounted rate.
Product Liability Insurance
Most bars offer food service as well as supply alcoholic beverages, which is why you should consider product liability insurance. If a customer becomes ill after eating your food, they can sue you to cover their medical expenses and lost wages if they're unable to work. Product liability helps cover those costs.
Assault and Battery Liability Insurance
Many bars hire bouncers or security guards as a measure to prevent physical injuries on your premises. If a fight does break out, you can be held liable—so make sure you are properly covered with assault and battery coverage. You'll need a separate policy if it isn't covered under your liquor liability policy.
Garage Keepers Liability Insurance
If you offer a valet service, you'll need garage keepers liability to protect your business from liability for any damage that occurs to a customer's vehicle while it's in your care. Even if your valet just parks the car in your parking lot, you're liable for repair fees if damage occurs.
How Much Does Bar Insurance Cost?
There are several coverage options with varying limits and deductibles. Other variables that impact insurance rates include:
The location of your bar/pub
What you serve at your bar
Annual food and drink sales
How long you've been in business
Number of employees at your bar
The value of your property
Whether you offer "hazardous entertainment features" like a mechanical bull
General liability alone for a bar can cost between $70 and $120 a month (average). Various insurance companies charge between $3,000-$5,000 annually for comprehensive coverage. You can talk with one of our independent agents to help you find the perfect coverage for your business.
Get a Free Bar Insurance Quote
So get a free business insurance quote for your bar or pub, give us a call or complete the form at the top of the page. One of our agents will connect with you to go over quotes and help you find the right insurance coverage for your bar.
The representative was very efficient, and able to provide detail about the services that I was purchasing, as well as being very courteous so far a great buy.
Great company ... had a great experience with them.
We had a great experience. Michael, was super helpful, answered all our questions and did a great job finding us an insurance company. He also made an effort to get everything done as fast as possible. We are very thankful for the excellent service.