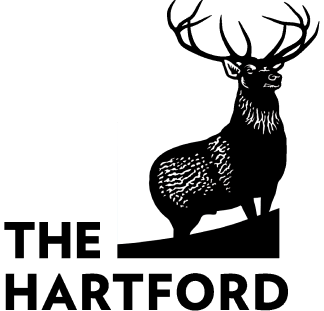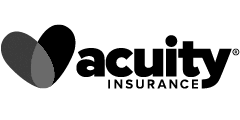 As the vibrant heart of innovation and entrepreneurship, California is home to a diverse range of businesses, from small startups to large corporations. However, with great opportunities come unique risks and challenges that can impact the success and longevity of any business. That's why it is crucial for businesses in California to prioritize having the right insurance coverage. In this article, we will explore the key aspects of business insurance in California, including why it is imperative for businesses to have the right coverage, the types of insurance available, the requirements mandated by the state, and an overview of the cost involved.
Why Must Businesses in California Have the Right Insurance?
California is a state known for its dynamic business landscape, bustling markets, and diverse industries. However, along with these opportunities come unique risks and liabilities that businesses must navigate. From natural disasters like earthquakes and wildfires to potential legal disputes and employment-related issues, businesses in California face a myriad of challenges that can significantly impact their financial well-being. Having the right insurance coverage is crucial for protecting assets, managing liabilities, and ensuring continuity in the face of unexpected events. It provides businesses with the peace of mind to focus on growth and innovation while mitigating potential risks.
Types of Business Insurance Offered in California
California businesses have access to a variety of insurance options tailored to their specific needs. The following are some common types of insurance coverage available:
What Business Insurance is Required in California?
California has specific insurance requirements that businesses must comply with. While the exact requirements can vary based on the industry, number of employees, and other factors, certain types of insurance are commonly mandated. For example, workers' compensation insurance is generally required for businesses with employees, while commercial auto insurance is necessary for businesses operating vehicles. It is crucial for businesses to understand and fulfill these legal obligations to operate within the state's guidelines.
How Much Does Business Insurance Cost in California?
The cost of business insurance in California varies depending on several factors, including the size and nature of the business, coverage types and limits, location, claims history, and industry-specific risks. While it is challenging to provide an exact cost without considering these variables, businesses can obtain personalized quotes from insurance providers or work with experienced insurance brokers specializing in business coverage. Investing in comprehensive insurance coverage tailored to your specific needs is a proactive measure to protect your business against potential financial losses.
Business insurance is a fundamental aspect of running a successful enterprise in California. By understanding the importance of having the right insurance coverage, exploring the available options, staying informed about state requirements, and evaluating the associated costs, businesses can make informed decisions to protect their assets, employees, and overall operations. Consulting with insurance professionals who specialize in business coverage can provide valuable guidance in customizing insurance policies to address the unique risks and challenges faced by businesses in the dynamic business landscape of California.
Let us help you protect your business with insurance and keep your mind at ease. At Tivly, our goal is to help you find protection for your business as efficiently as possible by matching you with the right insurance provider. Simply give us a call at 877-907-5267 or complete the form above and one of our specialists will contact you right away.
Related Articles: Small Business Insurance Cost, Types of Business Insurance
The representative was very efficient and able to provide details about the services that I was purchasing. The representative was very courteous. So far a great buy!
The entire process was very quick and professional.
5 STAR. Matched our company with the perfect insurance company! Customer Service OUTSTANDING!

Affordable Towing