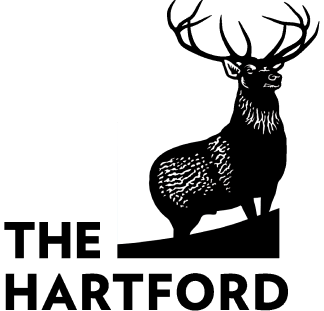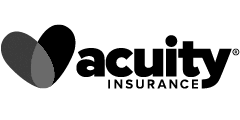 Contractors' equipment insurance is a type of 'installation floater policy' that covers tools, equipment, clothing, and other cargo when they are in transit over land—such as by truck or train—or while in storage off-site.
Contrary to popular belief, the protection of equipment in transport is not typically covered under most general liability or commercial auto insurance policies. It can also be referred to as inland marine insurance.
Does Contractors' Equipment Insurance Cover Rented or Borrowed Equipment?
Yes, most contractor's equipment insurance policies will include coverage for damage to any tools, equipment, or clothing that you are borrowing or renting, whether stored at a job site or in transit. Contractors' equipment insurance will provide coverage as long as your policy is active.
Does Your Business Need Contractor's Equipment Coverage?
If your construction company haul expensive tools and equipment—or transports borrowed or rented equipment—you need contractor's equipment insurance. Your tools are the mainstay of your business and if they're damaged or stolen, insuring them could mean the difference between losing and keeping a job.
Other categories of businesses that should consider contractors' equipment insurance include:
Transportation/motor truck cargo businesses (truckers, shipping companies, etc.)
Special event equipment (speakers, musical instruments)
Specialized oversize hauls (solar panels, communication towers, mobile homes)
Anyone who transports or uses medical diagnostic equipment
Risks such as car accidents and theft aren't uncommon and it's wise to protect your valuable equipment.
What is Covered Under a Contractors' Equipment Insurance Policy?
A contractor's equipment policy typically covers:
Property that was borrowed or temporarily in your care
Tools and equipment being transferred in a commercial truck
Movable property in a fixed location
Tools and equipment stored at a job site
If these items are stolen or damaged in-transport or off-site, an inland marine policy covers the cost (as long as the said items weren't an exclusion on the policy). Some insurance companies will add blanket coverage for miscellaneous tools not specified on the policy.
Replacement Cost versus Actual Cash Value
If your contractors equipment is insured on a replacement cost basis, it means damaged or stolen tools will be replaced with something of like kind or quality. An actual cash value policy will reimburse you the replacement costs—minus depreciation. That simply means you'll get less for tools or equipment that are five years old versus brand new when it comes time to replace them. Because equipment can depreciate quickly, it may be wise to consider replacement cost insurance coverage.
What Other Types of Coverage Should You Consider?
There are a few other insurance policies you may want to consider in conjunction with your equipment policy to protect your business from risk.
Commercial Auto Insurance
A commercial auto policy will protect your vehicle, passengers, and any third-party people or property that may be injured or damaged if an accident occurs. Personal auto policies will often exclude coverage for accidents that happen while you're conducting business.
Builder's Risk Insurance
Builder's risk insurance is business insurance that protects construction materials, contracting equipment, and construction tools being used when building a structure should those items get damaged or destroyed by a covered cause in the policy. It's similar to contractors' tool and equipment insurance, so we recommend speaking with an experienced agent to determine if you need one or the other or both.
Commercial Property Insurance
Commercial property insurance is important for any business that leases or own a physical location, office, or warehouse and store equipment there. Covered property usually includes the building itself, inventory, equipment, and other specialized equipment. A covered loss usually includes damage from fires, natural disasters, theft, or vandalism.
Some damage—such as that by ground flooding—may be specifically excluded from these policies, so check with your local agent to determine if you have sufficient coverage.
Workers' Compensation Insurance
If you have employees working on job sites, you're responsible if they get injured. But if you have workers' compensation insurance, your insurance company will help cover their medical expenses and lost wages until they're able to return to the project. This insurance is legally required in many states.
Motor Truck Cargo Coverage
Motor truck cargo is a more specialized type of contractors' insurance that will provide coverage for both the truck owner/operator and motor carrier if the cargo they're hauling is damaged or stolen. It can be offered as a stand-alone policy or an endorsement to a primary liability policy (such as general liability or a business owners' policy).
Speak with an insurance professional to help determine the best coverages for your business operations.
Get a Free Contractors Equipment Coverage Quote
If you're looking to add a contractors equipment insurance policy to your business insurance package, feel free to reach out and speak with one of our qualified agents in your industry. They can help make the process smooth and answer any questions you may have about coverage. We want to help you find the resources you need to fit your business's specific needs. Simply complete the form at the top of the page or give us a call at 877-907-5267.
Related Articles: Home Renovation Insurance
Insurance I needed, explained simply.
Great experience! I got my 2 million-dollar liability insurance from them for my catering company!

Nicole's Buddy Club Catering Company
We had a great experience. Michael, was super helpful, answered all our questions and did a great job finding us an insurance company. He also made an effort to get everything done as fast as possible. We are very thankful for the excellent service.