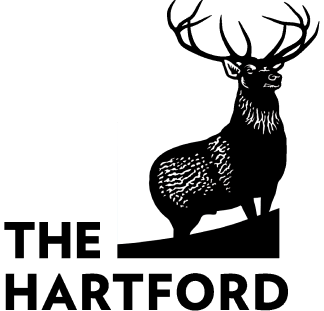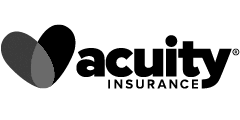 As an art dealer, owner of an art gallery, or a museum owner—you face unique risks. Not only do you have the ability to display beautiful works of art and antiques but you also have the task of caring for these very expensive pieces. These expensive pieces of art have to be carefully protected to preserve their value. Your coverage needs will be very different from other small businesses. How can art galleries, art dealers, artists, and museums protect their valuable art? With the proper business insurance policies.
Get a Business Owners Policy For Your Art Gallery
Fine art galleries need to have a business owners policy (BOP) as the foundation of their business insurance. A standard BOP consists of a general liability insurance policy, commercial property insurance, and business interruption insurance.
General Liability Insurance
Commercial general liability insurance protects your art gallery from being liable for premises liability (i.e. third party bodily injury), third party property damage, advertising injury, and libel/slander. If someone attending your art exhibit trips on a loose rug and hits their head, general liability insurance coverage will pay the medical bills for the bodily injury. The policy can also pay any settlement that arises if the injured party sues your gallery.
Commercial Property Insurance
Commercial property insurance coverage—also referred to as business property insurance—is especially important for a fine art gallery. You want to make sure you have ample coverage for your fine arts and collectibles. A typical property policy will cover claims of property damage to your art, equipment, furniture, and the building itself in the case of a covered loss. Damage by fire, hail, wind, theft or vandalism is usually covered.
Many commercial property policies exclude crime coverage. What does that mean? They'll cover damage caused in the process of a crime, but not the crime itself. That means you'll need to purchase separate coverage. Because theft of art and collectibles is so common, you cannot risk not having them covered.
We recommend getting each piece of art, antique, collectible, etc. appraised. Then you must insure each piece for its appraised value. Make sure you work with an insurance company that will replace them at their replacement cost value—NOT actual cash value. How awful would it be to get reimbursed for the cost of a canvas when your priceless work of art is worth hundreds of thousands of dollars?
If you are in an area prone to earthquakes or flooding, you'll need to add an endorsement or purchase separate coverage for flood insurance and earthquake insurance. Make sure you have an endorsement for property in transit. If your artwork is damaged while being transferred to or from an exhibit, you want to make sure it's covered. Damage to cargo is usually not covered by a commercial auto insurance policy.
Business Interruption Insurance
If your gallery is damaged and you cannot operate your business while it's being repaired, business interruption insurance (also referred to as business income insurance) can cover lost profits, payroll, taxes, debt repayment, and a temporary location to operate when necessary.
Employee-Related Insurance Coverage to Obtain
An art gallery insurance package wouldn't be complete without the proper employee-related coverage. If your art gallery doesn't simply rely on volunteers and you hire employees, you need to get policies to protect both them and your business.
Workers' Compensation Insurance
You need to purchase workers' compensation insurance, which is required in almost every state. Workers' comp protects your employees if they are injured in a work-related accident. Coverage requirements vary from state-to-state, so check with an agent to learn what's required in your area.
It can cover their medical expenses and any lost wages while they're recuperating. When an employee agrees to workers' compensation coverage, they're usually waiving their right to sue you should an incident occur. What other coverage is necessary?
Employment Practices Liability Insurance (EPLI): A disgruntled employee may accuse you of harassment, discrimination, wrongful termination, and more. An employment practices liability insurance policy will cover any legal expenses or settlements associated with these claims.
Employee Dishonesty Coverage: You want to make sure your art gallery is protected if someone you hired steals from you.
How Much Does Art Gallery Insurance Cost?
Insurance companies offer art gallery insurance starting at around $600 annually for basic general liability coverage. General liability + property averages around $49 a month for a small gallery. Prices will vary depending on numerous variables, including:
The value of your art
The state/location of your gallery
The property values of your business
Whether or not you need flood or earthquake insurance
The number of employees that work for your gallery
The deductibles and policy limits you choose
Because pricing can vary so wildly, we recommend speaking with knowledgeable agents to help determine one or more insurance policies that will work for your business.
Get a Free Insurance Quote for Your Art Gallery
Any business owner in the art world understands the risks that art galleries and art dealers face. From accidents to theft, you need to make sure you have the right art gallery insurance. Our goal at Tivly is to make the process of getting a quote quick and easy. All you have to do to get business insurance quotes is complete the form at the top of the page or call us at 877-907-5267.
Fast response, ideal solution. Everyone I dealt with was courteous and professional and more than qualified to help me find the right insurance coverage for my company. I would absolutely recommend them to anyone needing commercial insurance.

Aeos Solar, LLC
Very easy and straight to the point. I got my insurance in a quick and timely manner.
The informations was timely and exactly what I needed.