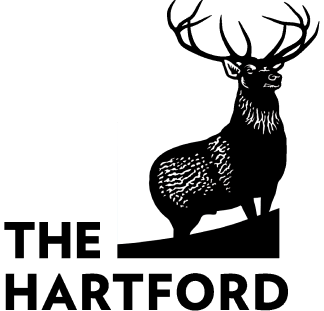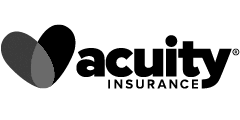 Why You Need Gutter Cleaning Insurance
If you are the proud owner of a gutter cleaning or gutter installation business, make sure that checking on the proper business insurance coverage is at the top of your to-do list. Protecting your investment, your assets, and your employees arepriority #1. It only takes one incident without insurance to set you back financially. Depending on the circumstances, this could possibly put you out of business as well.
On-the-job back injuries and property damage can happen at any time. However, the right insurance coverage will help you protect your business and give you peace of mind. So what do we recommend for gutter cleaning businesses? And why do you need business insurance?
Protect Your Gutter Cleaning Company From Risk
Gutter cleaners aren't without risk. Here is just one example of the type of risks a gutter cleaning business might face.
Let's say you're working at a client's home and your ladder slips out from underneath you. The ladder falls on a Mercedes parked on the driveway, destroying the moon roof, denting the hood and scratching the side of the vehicle. The gutter you were cleaning is damaged from you grabbing it and tearing it off the house. You have a deep gash on your hand requiring stitches and you also dislocated your shoulder and sprained your ankle when you fell.
Let's do the math on the accidental damage—here are the approximate monetary damages sustained in this claim:
Damage to the car: $5,500
The cost to replace the damaged gutter: $350
Your emergency room/X-ray cost: $2,500
The replacement costs for materials & labor for landscaping repairs: $1,500
Simply calculating the loss of income due to your inability to work for 6 weeks is astounding. This doesn't even take into account the possibility of bodily injury to passersby. While insurance may be costly, the flip side is even costlier if you were to opt out. You can see the domino effect in the sample above.
One of our specialists can help you select from a variety of coverages and line you up with the right insurance companies that can provide you the best liability coverage within your budget.
Business Insurance for Gutter Cleaners
Here are some policy types a gutter cleaning or installation business may want to consider:
Commercial General Liability Insurance
Gutter cleaning liability insurance (i.e. general liability insurance) provides valuable coverage for your business. What does general liability insurance cover?
Commercial general liability insurance covers bodily injury, third-party property damage, and advertising injury. It includes coverage for associated medical expenses, legal fees, court costs, and legal settlements.
For example, if you're cleaning gutters for a customer and one breaks, hitting an innocent bystander, you'd be liable for their medical bills. But because you have general liability insurance, your gutter cleaning business won't suffer.
What's excluded from gutter cleaning liability insurance?
Your property
Your vehicles
Personally identifiable information
Professional services
Employee injuries or workers' comp claims
Intent to injure (an act such as a pedestrian death resulting from the actions of a negligent driver)
Coverage not within the policy period
Commercial Property Insurance
Commercial property insurance provides coverage for damages to, or loss of, your business assets. This includes coverage for your business property such as equipment, furniture, tools, and other assets. A covered peril in a commercial property policy usually includes damage from storms, fire, theft, and vandalism.
Business Owners' Policy
If you're looking to save money, a business owner's policy may be the way to go. What is covered under a business owner's policy (BOP)? A BOP typically bundles property insurance, general liability insurance, and business interruption insurance. A BOP is a great cost-effective means for small business owners to get the business insurance they need. Depending on the insurance company, some will even customize the business owners' policy to include other liability coverage.
Note: If your office is at home and your other assets (tools & supplies) are minimal, you may be able to add an endorsement to your homeowner's policy. Tivly can help you determine if you are required to have an in-home business policy or a business owners policy, (BOP).
Business Interruption Insurance
Business interruption insurance, also referred to as business income and extra expense, can help your business recoup costs if your property is damaged and you can't operate as normal. This insurance policy can help cover lost income, lost profits, and can help pay taxes and employee payroll.
Workers' Compensation Insurance
Workers' Compensation insurance provides coverage for your employees if they suffer work-related injuries (i.e. while on a job site) or if they're exposed to something that makes them ill. Workers' compensation insurance will help pay for their medical treatment and pay their lost wages until they're able to return to work.
Workers' compensation also protects your business from legal costs if your employee sues you (though most waive the ability to do this when they accept this coverage as part of their compensation package). In most states, if you hire employees, you are legally required to carry workers' compensation insurance. Workplace injuries are common and you don't want your business to eat the costs if an employee is injured.
Commercial Auto Insurance
Commercial auto insurancecovers any business vehicles if they're damaged in an accident. It also provides coverage for any injuries sustained by the driver, passengers, or driver and passengers of other cars (and any injured pedestrians). Likewise, most commercial auto insurance policies will offer coverage for property damage and damage to other vehicles.
Errors and Omissions Insurance
Errors & omissions insurance—also referred to as professional liability insurance—will protect both you as the employer and your employees against negligence claims or claims of inadequate work in your professional services.
Commercial Umbrella Insurance
Most small business owners can afford to purchase insurance coverage with average limits. Rarely, additional coverage might be necessary if a claim against you exceeds the limits of your policy. In this case, umbrella insurance can protect your business by extending the limits of some underlying policies. The plus side is that it is often more affordable than upping the limits of your liability coverage.
How Much Does Gutter Cleaning Insurance Cost?
Insurance for gutter cleaning and installation businesses will vary depending on the level of coverage you need. Some variables include:
The size of your business
Whether you offer gutter installation as well as cleaning
The state/location you operate in
Whether or not you have office space
The number of employees you have
Whether or not you have a history of claims
Even the type of coverage you chose and associated policy limits will impact what you'll pay for premiums. We recommend speaking with an experienced insurance agent to help determine what your gutter installation and cleaning business needs.
Get a Free Quote for Gutter Cleaning Insurance
Our mission at Tivly is to help small businesses manage their risk by finding business insurance quotes for the important coverage they need at a reasonable price. To get a competitive insurance quote it is fast and easy, enter your zip code and click "Get Quote." One of our independent agents will contact you soon.
Related Articles: Landscaping Insurance
Fast response, ideal solution. Everyone I dealt with was courteous and professional and more than qualified to help me find the right insurance coverage for my company. I would absolutely recommend them to anyone needing commercial insurance.

Aeos Solar, LLC
Very knowledgable. Efficient service. A willingness to work "outside the box".
The representative was very efficient and able to provide details about the services that I was purchasing. The representative was very courteous. So far a great buy!