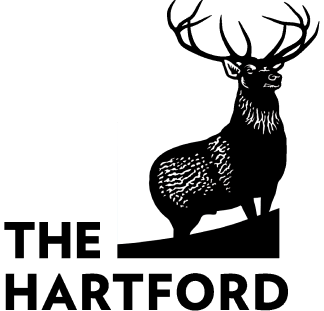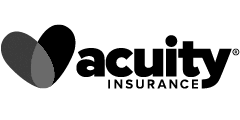 When the fall season approaches, anyone that operates haunted attractions begins to prepare for the season. Most people host haunted houses to scare and delight attendees—but with that comes inherent risks. What if a participant slips and falls? What if your property is damaged by a frightened customer? How will you protect your business, attendees, and employees or volunteers? In this article, we cover the insurance coverage you need to consider for your Halloween attraction.
What is Haunted House Insurance?
Haunted house insurance is a type of event insurance that encompasses multiple coverages to protect your haunted house business. It's can be referred to as haunted house liability insurance or haunted attraction insurance.
Who Needs Haunted House Insurance?
Do you charge admission to your haunted event? Is alcohol served at your event? Do you own a physical property? If you run any of the below haunted attractions, you should consider Haunted Event Insurance:
Haunted Houses
Haunted Hayrides
Haunted Forest
Corn mazes
Escape Rooms
Pumpkin Patches
Virtual Reality Attractions
Zombie Runs
Insurance to Consider for Your Haunted House Attraction
What insurance coverage do you need for your haunted house? Here are our recommendations:
General Liability Insurance
General liability insurance is the first coverage we recommend to protect your haunted house. This insurance coverage protects you in case of:
Third-party bodily injury: If an attendee is scared by an actor and falls in terror, general liability can help pay for their medical costs.
Third-party property damage: If one of your participants trips and falls and smashes their phone, you may be liable for that damage. This insurance policy steps in to help pay for the replacement of their property.
Personal or advertising injury: If you advertise that you're better than all of your competitors, they may sue you for slander. General liability can help cover settlement costs.
Commercial Property Insurance
If your haunted house is an actual house, you run the risk of significant property damage. Props can fall and damage walls. Specialized equipment could malfunction and start a fire. Volunteers or employees can cause damage in their attempt to scare attendees. Even weather can have an impact and damage the roof. In any of these circumstances, property insurance can provide the coverage necessary to repair damage or replace the building.
Other Insurance Coverage to Consider
There are a few other options you can add to your haunted house insurance package:
Commercial Auto Insurance: If you or your employees use their vehicle to transport props or equipment, consider this coverage.
Workers Compensation' Insurance: If you hire seasonal employees to help run your haunted houses, you're legally required to provide workers compensation insurance. This covers their lost wages and medical costs if they get injured.
Volunteer Accident Insurance: If you have volunteers that help run your haunted attractions, this protects them if they're injured while working in the haunted house.
Liquor Liability Insurance: If you serve alcohol at your haunted attraction you'll be required to obtain liquor liability insurance to protect your business.
Umbrella Insurance: If you want to extend the coverage limits on your haunted house policy, consider umbrella insurance.
How Much does Haunted House Insurance Cost
When you talk with an insurance agent, you will likely be asked questions to determine your level of risk. They may ask about:
Estimated attendance per day
Number of tickets printed
Estimated gross receipts
Estimated total payroll
Is it an indoor or outdoor event?
First aid training
Closest medical facility
Special effects used
But the average haunted house insurance can cost between $300-$800 per year (or season) for $1 million in liability coverage. Most insurance companies require that the haunted attraction:
Has a duration of 90 days or less
Is within the United States
Insurance for haunted house attractions doesn't have to break the bank + there are ways you can decrease your insurance premiums.
What Impacts the Cost of Haunted House Premiums
You can reduce your risk—and your premiums—if you avoid using these:
Pyrotechnics
Open flames
Stunts
Steeply inclined or moving floors
Trapdoors
Chutes
Strobe lights
People jumping out to startle customers
Your choice in props can also help reduce your premium. For instance, avoid using things like an empty hangman's noose, knives, swords, or guillotines made of anything other than rubber or paper.
Get a Free Haunted House Insurance Quote
Running a haunted attraction can be a fun and fulfilling business venture. To make sure you can continue running haunted houses, protect your livelihood with the right business insurance. To help determine the coverage you may need, you can give one of our experienced agents a call at 1-877-907-5267. Or complete the form at the top of the page and one of our agents will reach out to you.
Related Articles: Commercial Property Insurance, General Liability Insurance, Workers Compensation Insurance
The representative was very efficient and able to provide details about the services that I was purchasing. The representative was very courteous. So far a great buy!
Very helpful and their customer service is top notch! Very pleased with their service.

Hands of Hope Adult Homecare, LLC
The entire process was very quick and professional.