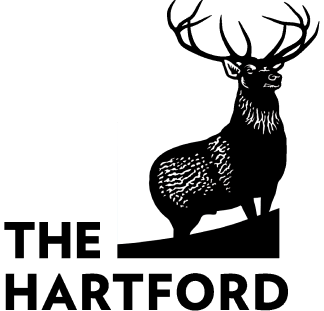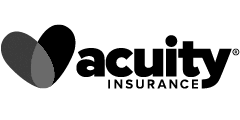 What is IT Liability Insurance?
IT Insurance is a suite of insurance options built for professionals in the tech space. It's often referred to interchangeably with technology insurance and tech company insurance. It encompasses the necessary coverage to protect you from liability arising from data breaches or cyberattacks, professional errors, and third-party bodily injury or property damage. You've worked hard to build a business, make sure you protect your business with the right insurance policy. What does that look like for small businesses? What risks does an IT business face?
What IT Professionals Need Insurance Coverage?
Here are some of the professionals who may want to consider some sort of technology insurance:
Integration Specialists
IT project managers
Online security specialists
Software developers
System designers
Website developers
IT consultants
Computer consultants
Computer programmers
Hardware installation experts
If you own a business that is in the tech space, these coverage options apply to you
Types of IT Insurance
The risks your business faces must be taken into consideration. Business insurance for technology companies should include:
Cyber Liability Insurance/Data Breach
Cyber liability insurance (often referred to as Data Breach coverage) covers costs incurred by your IT business if you're the subject of a cyber-attack or data breach. If it impacts client information, it can help cover the cost to pay for credit monitoring and identity protection. Cyber liability can also cover ransom demands if a cyber-terrorist is holding your data hostage.
This coverage helps repair or replace damaged software, lost data, cyber forensics, and loss of income. This is something we highly recommend anyone in the IT/Data/Computer industry considers as part of their business insurance package.
Example: You design a website for a client. However, you didn't purchase the secure domain (https) that was specified in your contract for the client's site. After launching, they are hacked and all of their customer data is compromised. Their lawsuit claims it was due to your negligence. They request that you cover their client's credit monitoring and loss of profits. They are also seeking a settlement to compensate for their damaged reputation.
Professional Liability/Errors and Omissions
A technology insurance package should always include professional liability insurance. Why? It protects you if you:
Breach a contract
Are negligent
Misrepresent yourself
Are accused of copyright infringement
Loss of business income
Example #1: You incorrectly gauge the time it will take to complete a hardware installation for a client's project. They sue you for breach of contract because you didn't complete the project in the timeline specified in your contract, hindering their ability to run their business as usual.
Example #2: You develop new software for a client. However, when you launch the software, you miss a bug that's causing it to malfunction. The client's system is down for days and they sue you for loss of business income. Claims like this can bankrupt your business if you don't have the proper insurance coverage.
Commercial Property Insurance
Whether you work from home or in an office space, you want to protect your space—and all of your expensive equipment. From computers to monitors to furniture and important paperwork, you need a policy that will properly protect your assets.
Example: Your home was burglarized and your home office was hit the worst. Your laptop, tv, and all of your equipment is stolen. Your homeowners insurance won't cover the full extent of your claims. That's where commercial property insurance can step in and compensate you for the loss of your IT equipment.
General Liability Insurance
What does general liability insurance protect against?
Third-party bodily injury: You have a client come to your home office. As they're coming up the stairs to your front house, they stumble on a loose step and fall down the stairs. The customer claims you were negligent and sues you for medical expenses to cover their broken arm. If you don't have general liability coverage—you foot the bill.
Third-party property damage: A client brings in their laptop to your repair shop for you to replace the screen and the hard drive. Unfortunately, you accidentally drop their computer and it shatters. Your general liability insurance will pay to completely replace their laptop.
Personal or advertising injury: In a moment of frustration, you complain about a competitor to one of your customers. Word gets back to your competitor, and they sue you for slander. General liability can help cover the cost of a legal settlement.
Business Owner's Policy
A Business Owners Policy (BOP) combines general liability, commercial property insurance, and business interruption coverage. Business interruption can help cover expenses if your business is inoperable due to a disaster. Depending on the policy, it can cover lost profit/employee wages, some operating expenses, taxes, and the cost of a temporary business location. A BOP is often more affordable than purchasing the coverage individually. Depending on the package you choose, you can add other endorsements unique to your industry (such as cyber liability coverage).
Additional Types of Insurance Coverage
What other policies should you consider for your business insurance package?
How Much Does IT Insurance Cost?
An IT insurance policy ranges in cost depending on multiple variables, including:
The size of your business
Whether or not you have employees
The risks your tech business faces
Coverage limits and deductibles chosen
The type(s) of policies you choose
previous claims history
An experienced agent will likely gather extensive information in order to properly assess your risks to determine the insurance bundle that best fits your business.
A comprehensive insurance package can start from $1,000–$2,000 a year. Professional liability can start around $600 and Cyber liability can start around $1,000. Insurance for tech businesses doesn't have to break the bank. If you're looking at multiple policies, consider bundling them into a BOP. Talk with an agent to get the conversation started.
Get a Free IT Insurance Quote
You need to protect your business with the right business insurance. To get an affordable technology insurance quote—or simply more information—complete the form at the top of the page or call us at 1-877-907-5267 to speak with an agent. They'll guide you through the process and help you find the technology insurance company that best fits your business.
Related Articles: Cyber Liability Insurance, Web Design Insurance
Insurance I needed, explained simply.
This insurance purchase for my business was the most seamless phone encounter I have ever had in any phone purchase process bar none. Information was requested once and moved smoothly from one person to the next as we moved thru the purchase. Each person I dealt with was friendly, professional, and focused on determining my needs and the best way to match me up with the solution. Absolutely stellar!!!
Jennifer was extremly helpful, and was able to answer my questions in a timely manner and moved at my pace, which was extremly helpful, as a first time buisness owner.