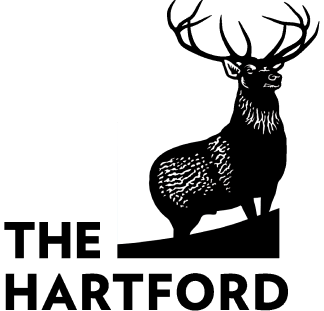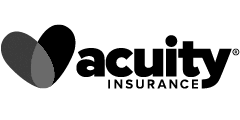 Business Insurance for a Junk Removal Company
Are you starting a junk removal business? Have you purchased insurance for your company? If not, it's very important to have commercial insurance to protect yourself and your company from liability and legal action. Whether you're removing trash, wood, unwanted furniture, large appliances, or electronics, your junk removal business will need commercial insurance.
It is important to educate yourself on the different types of insurance to ensure you are making the best decision to protect your business and assets. Being educated on the types of insurance needed for your state and your business can be a great cost-saving move too.
How Much Does Junk Removal Insurance Cost?
Some insurance companies will offer basic general liability coverages starting at around $29 a month. But the rate you pay for junk removal insurance (also referred to as debris removal insurance coverage) will vary depending on these factors:
The type(s) of insurance that you choose
How many employees you have/annual payroll
The number of vehicles your business owns
The services that your business offers
The deductible and policy limits that you choose
The insurance company that you choose
We recommend working with an independent insurance agent to determine the types of insurance coverage you need and to get multiple quotes for debris removal coverage.
Types of Business Insurance Junk Removal Businesses Need
What kind of insurance should you consider getting to protect your business?
General Liability Insurance
Anything can go wrong during the pickup process. General liability insurance can protect you and your business from a broad range of unexpected problems, from damage to a customer's property to general repairs. General liability insurance typically covers third-party bodily injury, third-party property damage, and advertising injuries such as libel or slander.
Let's say one of your trucks drops unwanted material onto a customer's property and the customer's fencing is severely damaged and needs to be repaired. A general liability insurance policy can cover these costs. What if one of your employees accidentally drops an appliance on a customer's foot and they need emergency medical attention? Your general liability insurance can pay those expensive medical bills.
Commercial Property Insurance
Commercial property insurance covers the physical aspects of your junk hauling business such as office building, warehouse, and property fences. It also covers smaller assets on the inside of your building like office desks, file cabinets, tools, and other equipment. Property insurance can protect your business from property damage or other losses caused by fire, storm damage, accident, theft, or vandalism.
Business Owners' Policy (BOP)
A business owner's policy is a package of insurance policies wrapped into one. For your junk removal business, you'll have a business owner's policy drawn up specifically for this type of company. Below are some of the problems/potential risks for which a business owner's policy offers protection:
Equipment failures: To move junk items that are large and heavy, junk removal companies require special machinery for this process. Unfortunately, equipment can fail and malfunction. For example, your trash compactor breaks. Instead of paying out of your pocket to repair it, a BOP can cover the cost of repairs or replacement.
Loss of electronic data: Common electronic files used by junk removal businesses such as customer contracts and subcontractor agreements can be corrupted or destroyed. Repairing or replacing these systems can be very expensive. BOPs are very beneficial in covering such costs.
Building repairs: Let's say your business experiences an extremely damaging fire. While you may be forced to close your building down for repairs, a business owner's policy can help cover the extra expenses. It can also compensate for the loss of income that occurs due to shutting down the business and an inability to serve clients.
A common BOP typically includes general liability insurance, property insurance, and business interruption insurance.
Commercial Auto Insurance
Whether your company uses one vehicle or a fleet of vehicles, it's important to get a commercial auto insurance policy. Your drivers run the risk of being involved in an accident, which could result in harm to people and/or property. Without commercial auto insurance protection (your general business owner's policy won't cover vehicles), you and your company could face very expensive liability claims, which could be enough to put you out of business.
Workers' Compensation Insurance
If you're the owner of a debris removal business, then, chances are, your employees will have to lift some heavy debris and could potentially be exposed to hazardous materials. This is why it's important to have worker's compensation insurance, in case an employee becomes injured or ill from working for your company. If you don't, you will be held liable for paying your employee's medical expenses and lost wages. You can also get in serious legal trouble for not having workers' compensation insurance. In most cases, having a workers' compensation policy will also protect you from being sued.
In most states, it is required by law that your company gets workers' compensation. The specific policies and details vary by state.
Employee Dishonesty Bond
An employee dishonesty bond protects your business if one of your employees is accused of theft. They're usually available at a limit of $25,000 (depending on the state). This bond only covers monetary losses. If a customer chooses to report the theft, your employee could still be found criminally responsible for the theft. The owner of the company is usually NOT covered by an employee dishonesty bond.
How to Limit Your Risk Exposures
Here are a few ways junk removal businesses can lower risks:
Don't touch appliances that are still connected to water lines or electrical. You don't want to be blamed for damaging something that shouldn't be your responsibility. Have the homeowners completely unplug/detach any appliances themselves.
Only hire insured subcontractors. Don't risk using anyone without the proper insurance coverage.
Because you and your employees are likely moving heavy appliances, wood, and other "junk," you're at high risk for injuries. Whenever possible, wear protective gear like back braces and gloves.
Having the proper insurance coverage in place can also help your business reduce the risks you face.
Get a Free Junk Removal Insurance Quote
Do you have more questions? Are you interested in purchasing business insurance? Whether it's a general liability policy or commercial auto, let us help you get the business insurance coverage you need for your debris removal company. We strive to keep the process quick and easy. All you have to do is complete the form at the top of the page or give us a call at 877-907-5267. One of our specialists will gladly help you get the type of insurance you need for your business.
Related Articles: Debris Removal Insurance, Professional Liability Insurance
Amazing! Fast with awesome customer service! Thank you!
Very helpful and their customer service is top notch! Very pleased with their service.

Hands of Hope Adult Homecare, LLC
Great experience! I got my 2 million-dollar liability insurance from them for my catering company!

Nicole's Buddy Club Catering Company