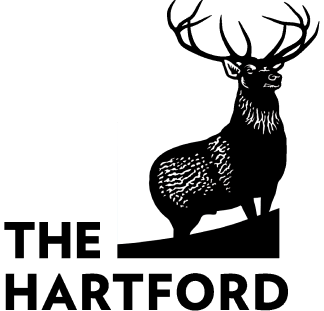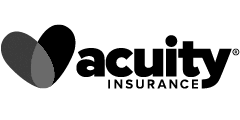 As an optometrist, you know you aren't just responsible for checking off on a client's subscription for their glasses. You examine and your patients for eye injuries. You can even diagnose things like diabetes, high blood pressure, and other diseases. Just like anyone else in the medical profession, you face the risk of being sued in your line of work—which is why malpractice insurance is so important.
Why Optometrists Need A Professional Liability Insurance Policy
Some doctors believe that if they are conscientious, thorough, and careful they can avoid malpractice lawsuits. But that is, unfortunately, not the case. That belief has gotten many healthcare providers into financial hot water.
Even malpractice suits that have no merit can mean a costly legal defense. Legal fees to defend you and your business against a malpractice claim can add up quickly. But the truth is that anyone can make a mistake. If you make a mistake that harms a patient—even if it was an accident—you can be sued for the injury.
What is Professional Liability Insurance for Optometrists?
Even if you weren't directly involved, most lawyers will name everyone associated with the patient's care, and even if you did everything right, you could still end up in court. If you have malpractice insurance—also referred to as professional liability insurance—your insurance company will pay your legal fees and settlements if you're deemed responsible.
Malpractice insurance is typically offered as claims-made or per occurrence policies. A per occurrence policy simply means that someone can make a claim at any time and as long as your insurance was active, they'll cover the claim. With claims-made policies, a claim must be submitted during the active policy period for coverage. Once your policy expires, you will not have coverage.
There are other coverages you'll need in addition to a optometrist malpractice insurance policy that will protect your livelihood, office, and staff. What are they?
Other Types of Insurance Policies Optometrists Need
Other than malpractice insurance, there are a few other types of coverage an optometrist should consider as part of a risk management program.
Cyber Liability Insurance
Anyone in a medical profession likely stores patient information: name, address, insurance information, billing information, and more. This makes them frequent targets for phishing scams or cyberattacks. If your patient's information is compromised, it can be damaging to your optometry practice.
But if you have cyber liability insurance, the insurance company can help notify impacted patients, pay for credit monitoring, and even pay ransom demands if necessary. Your job isn't just to help make sure your patient's eyes are healthy but to protect their information as well.
Workers Compensation Insurance
Most optometrists hire assistants and other staff to maintain the office. Once you make your first hire, you need to invest in workers' compensation insurance. Why? It's legally required in most states. The policy protects your employees if they're injured at work. The insurance policy will help cover the medical bills associated with the bodily injury and a portion of their lost wages until they're able to return to work.
General Liability Insurance
Commercial general liability will protect you if anyone gets hurt in your office. It will pay defense costs and damages as well as pay medical costs for the injured party. Most general liability policies also cover damage to a patient's property and advertising injuries.
Employment Practices Liability
Employment practices liability insurance will cover you if an employee (or former employee) files a lawsuit against you, claiming something that could include discrimination, sexual harassment, wrongful termination, or whistleblower retaliation. Even if it is simply an unfounded accusation, it can cost you thousands of dollars to clear your name.
Why Optometrists Should Consider a Business Owners' Policy
A business owners' policy (BOP) is an insurance program that usually includes commercial general liability, commercial property, business interruption insurance, as well as other endorsements and insurance optometrists may need. So what does coverage for optometrists include?
Commercial Property Insurance
Commercial property insurance will protect you from damage to your property, expensive equipment, and signage if you are the victim of theft, fire, or other disasters that may damage your office, office equipment, computer, and the personal property of your employees or anyone else who lost personal property as a result of the event.
Business Interruption Insurance
Business interruption insurance (also referred to as business income and extra expense coverage) protects you after any sort of disaster which causes you to close or to have to temporarily rent a place to do business until repairs or replacement of your office is complete. It can cover lost profits, taxes, payroll, and other operating expenses until you're able to open your office again.
How Much Does Optometrist Professional Liability Insurance Cost?
The average cost of malpractice insurance for optometrists is $500- $700 annually, depending on what state you practice in. Optometrist insurance cost is more affordable than many other medical practices or healthcare professionals would pay for a malpractice policy. Of course, the final cost depends on the needs of your practice, how many employees you have, the types of insurance and amount of professional liability coverage you choose, if you choose higher policy limits, and more.
Get a Free Quote for Professional Liability Insurance
Malpractice claims can be costly and even one unfounded accusation can bankrupt a practice. Let us help connect you with an insurance agent who can get you multiple quotes from different insurance companies. They can help you find the best fit for your business—and avoid costly claims. To get more information, complete the form at the top of the page or call us at 877-907-5267.
Very easy and straight to the point. I got my insurance in a quick and timely manner.
Great!
Perfect, Fast, and outstanding service!!!