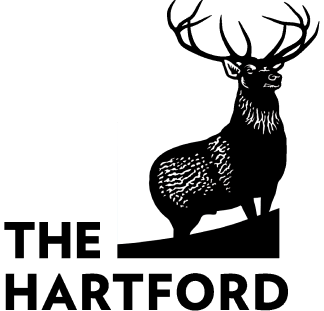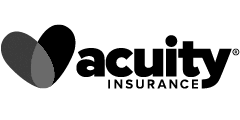 Owning and operating a party bus business can be exciting. After all, you get to help people celebrate the best days of their lives! But with the enjoyment comes great responsibility. You have the responsibility to make sure your passengers stay safe at all times. Other than safe driving practices, you can accomplish that with the right business insurance.
The Insurance Coverage a Party Bus Business Needs
What types of insurance coverage do you need?
Commercial Auto Insurance
You want to make sure your commercial auto insurance includes these coverages:
Commercial auto liability: Most states require commercial auto insurance include a minimum of auto liability. Liability covers you personally when you are liable for damaging someone's car or causing them bodily injury.
Third party bodily injury & property damage: If you are involved in an accident, this part of the policy covers the medical expenses if someone else is injured. If they pass away in the accident, this is the part of your policy that covers their funeral expenses. It also pays to repair the physical damage to their vehicle.
Personal Injury Protection (PIP): PIP will pay for medical expenses and lost wages for you (the insured) and your passengers if you are injured in an accident. PIP pays whether or not you are at fault.
Comprehensive coverage: Comprehensive covers repairs and/or replacement of your vehicle if it is damaged by severe weather, vandalism, or theft.
Collision coverage: Collision insurance will cover any damage that is done to the policyholder's car if the policyholder is at fault. If another person is responsible for the damage to your car, their liability pays for repairs.
Uninsured and underinsured motorist coverage: Uninsured and underinsured coverage is required in most states. This will cover you if the other party is liable but they do not have coverage (or don't have sufficient coverage for the extent of the damages). Why is it important? One in eight motorists does not have car insurance.
Federal Motor Carrier Safety Administration (FMCSA) Requirements: If you cross state lines with your party bus, you fall under FMCSA rules. What does that mean? Different coverage requirements apply. You may be required to obtain more comprehensive coverage. Make sure to check what coverage is required in each state you plan on operating your business in.
General Liability Insurance
General liability insurance is a policy every small business—including one on wheels—needs. It protects your business if one of your passengers or potential customers is injured. It also provides coverage if their property is damaged or you're accused of "advertising injury" i.e. slander, libel, or copyright infringement.
Workers Compensation Insurance
If you own multiple buses or hire drivers, you'll need to get workers' compensation insurance. Workers' comp protects your employees if they're injured or become ill on the job. It can pay for their medical expenses and cover some of their lost wages.
Liquor Liability Insurance
Most party buses are hired to celebrate a big life event. Perhaps it's a bachelor party or a college graduation. Whatever it is, alcohol is often served during the party. If any of your passengers become inebriated, you and your business can be held responsible for their actions. Liquor liability insurance helps protect you from liability if they hurt someone else or damage someone's property.
Garage Keepers Liability Insurance
If you run a business where you repair or fix party buses, limos, and other vehicles, garage keepers liability insurance protects you when someone else's property is in your care, custody, or control.
Employment Practices Liability Insurance
Because your business can be construed as one big party, you may get accused of improper conduct by an employee. If they accuse you of discrimination, sexual harassment, or wrongful termination employment practices liability insurance can cover your legal fees and any settlements.
How Much Does Party Bus Insurance Cost?
Because of the unique operations of a party bus business, the cost for coverage can vary from $300–$500 a month. But numerous other factors can influence your rate, including:
The location of your business (state, county, city)
What your accident history looks like
Whether or not you travel outside the state
How many people can be seated in your bus?
What is the driving history of your chauffeurs?
How many miles are put on your bus(es) per year?
Very few auto insurance companies insure party buses because of the unique risks they face. We recommend speaking with an experienced insurance agent to connect you with the best coverage for your business.
How to Lower Your Party Bus Insurance Costs
We understand that there can be some sticker shock associated with the cost of party bus insurance coverage. But there are a few ways you can lower your costs.
Drive safely. Even one claim on your record can drive your premiums costs up. Hire experienced drivers with clean driving records. You can also make sure you have a written safe-driving policy in place for your drivers.
Consider a Business Owners Policy. Small businesses can qualify for discounted bundles of insurance coverages (like general liability coverage, commercial property insurance, and business interruption insurance). If you already need multiple policies, this can be a great way to save money on something you're already paying for. Coverage is often bundled with one carrier. Check with an insurance agent to see if your business qualifies!
Choose a higher deductible. No one wants to pay more if an accident occurs, but choosing a higher deductible can lower your out-of-pocket costs up front. But make sure you choose a deductible amount that you can still afford if an accident occurs.
Do your research. Make sure you shop around with different insurance carriers or work with an agent willing to put in some legwork to find you the best policy to fit your insurance needs.
Get a Free Quote for Party Bus Insurance
You need party bus insurance to protect your business. Let us help you get started. To get a free quote, complete the form at the top of the page or call us at 877-907-5267. Our goal at Tivly is to help small and medium-sized businesses get the coverage they need—hassle-free.
Do you have tour buses, school buses, or charter buses? We can help you get quotes for those too!
Related Articles: Commercial Van Insurance, Commercial Truck Insurance, Commercial Auto Insurance
One call and I had a policy within hours! Very affordable and responsive A+!
Great turn around time and the staff make every process very easy. User-friendly organization.
The representative was very efficient and able to provide details about the services that I was purchasing. The representative was very courteous. So far a great buy!