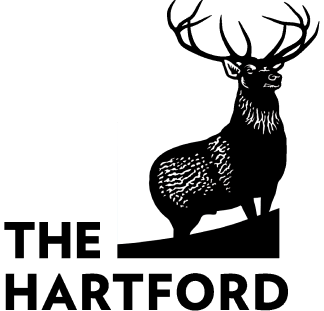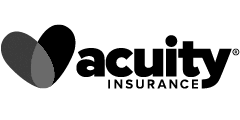 Pest control operators—or exterminators—are professionals who help keep bed bugs, cockroaches, and other dangerous critters and small creatures out of homes and yards. While it doesn't seem like this profession is full of risks, it is. You must protect your pest control business with the right business insurance. So what does that look like?
Who needs pest control insurance?
Termite exterminators
Fumigators
Wildlife control
Mosquito control
Small animal control
Lawn & Garden pest control
Anyone in the pest control industry should consider the proper liability insurance.
What A Pest Control Insurance Program Should Include
A comprehensive pest control insurance program should start with these insurance coverages.
General Liability Insurance for Pest Control Operators
General Liability Insurance is the #1 insurance any business needs. It offers coverage for third-party bodily injury or property damage. General liability insurance will also cover personal and advertising injury (if, for example, a competitor accuses you of slander). It will cover someone's medical expenses and the cost to repair or replace damaged items. If a customer sues you for any injury/damage, a general liability policy will help pay any claim or settlement up to the policy limits.
A general liability policy for pest control businesses can also include unique coverage options such as:
Pollution and fumigation liability insurance: Pollution coverage is necessary for accidental pollution i.e. an accidental spill of chemicals that damages someone's property or causes them to become ill.
Clean up costs for job-site and in-transit pollution: If pollution occurs, your company is responsible for the proper cleanup and all costs associated.
Care, Custody, and Control coverage: This covers any property damage that occurs to your client's property while under your care.
Completed Operations Coverage: This is an add-on that covers any damage caused by your work after the job has been completed.
Mold Coverage: If your pesticide services lead to mold damage, this would help cover the cost to replace the damaged property.
Contractual liability: This covers costs associated with lawsuits lodged against you.
Many insurance companies will also provide coverage for an additional insured if you're required by a client to add them to the policy.
Commercial Property Insurance
Commercial Property Insurance doesn't just protect your property from fire or storm damage, but also your expensive pest control equipment. It will repair or replace damaged property up to the limits of your policy. If your business operations include an office space or garages to store pest control vehicles, this is an insurance coverage you can't skimp on (especially for pest control companies with a large fleet).
Business Owners' Policy
A Business Owners Policy (BOP) is a policy many insurance carriers offer that bundles general liability, commercial property, and often business interruption coverage. Many insurance companies offer a policy like this to small businesses to help them afford the coverage they need to protect their business. If you're looking at different business insurance options, make sure this is something your insurance agent helps you look into.
Workers' Compensation Insurance
If your pest control business has employees, you'll need workers' compensation insurance. It's also legally required in most states. If your employee gets injured in a customer's home or becomes ill due to pesticides used on the job, workers' compensation covers the cost of the work-related injury, including lost wages, the cost of medical care, and legal settlements. Check with your insurance company to see if implementing a safety program can help you lower your insurance premiums. Why pay more if you have to?
Commercial Auto Insurance
If you provide company vehicles for your team members that they drive to and from the client's property, you'll want to make sure they're protected with commercial auto insurance. If the driver is in an accident, you don't want to be left paying for damage to other vehicles or injury to anyone involved. It's wise to protect your pest control van with the right auto insurance.
You may want to consider an inland marine insurance policy. Inland marine protects tools or equipment not permanently attached to your vehicle while being transported or stored at a job site.
Commercial Umbrella Policy
An umbrella insurance policy provides additional coverage if you exhaust the limits of an underlying policy. So if your general liability insurance policy has a limit of $1 million and your claim is for $1.5 million, an umbrella policy could help cover the additional cost. It's often cheaper than upping the limits of the underlying policy with your insurance carrier.
Professional Liability Insurance
Professional liability insurance protects your business if you're accused of negligence or other professional errors made in the course of your job. For example, if a pesticide application is completed somewhere the homeowner specifically requested you not to apply it, professional liability coverage can help cover the claim if they sue you.
Other coverages are available depending on your business's unique needs. We always recommend speaking with an experienced agent to help you determine what's necessary for your business.
How Much Does Pest Control Insurance Cost?
The cost of insurance for the pest industry varies depending on a few factors, including:
Location of the business
Pest control services offered
The number of workers you employ
The risks of your particular business
Deductibles and liability limits chosen
The average cost for general liability coverage alone is between $400-700 annually.
How Pest Control Businesses Can Get a Free Quote
Whether you're a new business or an established brand, let us help you get the coverage you need. Contact us today to get a free insurance quote from multiple insurance companies. Complete the form at the top of the page or give us a call at 877-907-5267 and one of our agents will reach out shortly.
Related Articles: Bed Bug Insurance
Jennifer was extremly helpful, and was able to answer my questions in a timely manner and moved at my pace, which was extremly helpful, as a first time buisness owner.
I spoke with Megan, she was very professional and informative. When she couldn't reach me on the phone, she stayed with it never giving up.
Very efficient and courteous service.