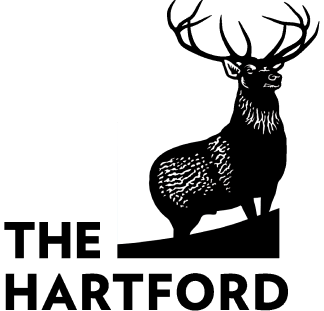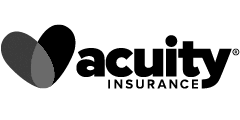 Why Do You Need Property Preservation Insurance?
The property preservation industry is often referred to as 'mortgage field services'. As a property preservation contractor, you have the important task of preventing buildings from falling into disrepair. Property Preservation is a vital service for any community because it protects surrounding home values and safeguards important assets for local financial institutions. Whether you're cleaning up or making repairs on a foreclosed home or remodeling a home to restore its historic value, you must protect your business.
What Types of Coverages Should You Consider?
What are the basic policies you need for a complete program?
General Liability Insurance
Many—if not most—Real estate owned asset management companies and banks may require proof of general liability insurance before they'll work with you. A general liability policy will typically include coverage for claims of third-party bodily injury, third-party property damage, and advertising injury.
Professional Liability Insurance
This insurance is also referred to as "Errors and Omissions insurance". Most REO companies or banks will give you 30 to 60 days from the beginning of your contract to obtain this coverage. Errors and omissions should cover you for work including trash-outs, removing and securing contents of vacant property, minor repair, maintenance work, winterization when applicable, lawn care, and changing locks. If property preservationists make any professional errors, this policy helps cover legal expenses in case of lawsuits.
Workers' Compensation Insurance
Workers' compensation is also a must-have coverage to complete your insurance program if you hire employees. Some insurance companies offer "pay as you go" workers' compensation policies, where your workers' compensation premiums are calculated using your actual payroll numbers rather than a fixed or estimated number of insured people.
Contractor's Tool and Equipment Insurance
You'll need to consider this coverage, also referred to as inland marine, especially in your industry. If any tools or materials you're transporting are damaged in an accident they won't be covered by commercial auto. You'll need this policy for the insurance company to cover your claim.
Other Policies to Consider
There are some other policies you may want to consider as part of your personal coverage, including commercial auto, unemployment benefits, and health insurance/medical benefits. Necessary policies may often be determined by the specific services you provide. Be sure to check with your state and local city to find out if they have any requirements.
How Much is Property Preservation Insurance?
The average annual payment for general liability is around $800. Certain factors—such as the services you provide—will impact that cost. Talk to a licensed and experienced agent to get a more accurate and affordable quote.
Information Needed to Obtain a FREE Quote
Here are some basic topics that an agent may ask about to help determine what type of property preservation business you have and how to protect it:
Lock changes: Securing a property is not always a feature of property preservation. Getting adequate coverage in your policy means understanding all of your exposures.
Winterization: Vacant properties need special attention when temperatures drop. If this is missed, significant damage could arise.
Debris Removal Services: Debris removal is sometimes referred to as a "trash-out". This could be as simple as removing property left behind by tenants, or disposing of materials after a rehab or renovation. Whatever the circumstances, inform your agent of the type of debris removal you do.
Real Estate Owned (REO) Maintenance: Whether you own a small operation that contracts through a larger property preservation organization, or you are that larger entity that specializes in handling foreclosed properties, your policy will likely need to meet certain requirements.
Our goal at Tivly is to get you an affordable commercial insurance quote! Simply complete the form at the top of the page and one of our specialists will contact you soon. Or, call us at 1-877-907-5267 to speak with a professional who can guide you to the right coverages for your company.
| | |
| --- | --- |
| Additional Insured Included: | YES |
| Free Certificates: | YES |
| Payment Options: | YES (Pay in Full OR Payment Plans) |
| Low Down Payments: | YES (Flexible Payment Options) |
| Coverage Limit Minimum: | $2,000,000 / $2,000,000 / $1,000,000 |
Jennifer was extremly helpful, and was able to answer my questions in a timely manner and moved at my pace, which was extremly helpful, as a first time buisness owner.
Amazing! Fast with awesome customer service! Thank you!
Great experience! I got my 2 million-dollar liability insurance from them for my catering company!

Nicole's Buddy Club Catering Company