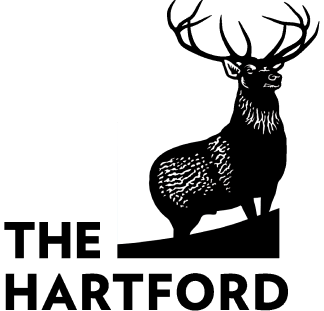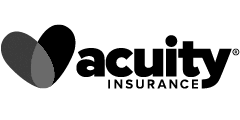 What is Tattoo Shop Insurance?
Tattoo Shop insurance—referred to as tattoo insurance, tattoo liability insurance, tattoo artist insurance, and tattooist insurance—is business insurance designed to protect your tattoo parlor, your employees, your customers, and you. Tattoo insurance & body piercing insurance are often grouped into a package.
Why Your Tattoo Studio Needs Business Insurance
Body adornment with tattoos has been around for eons. The artistic skill required to be a tattoo artist is impressive—you're truly a professional. But tattoos and body piercings breach the skin and have the potential to expose customers to infections and other complications such as allergic reactions, keloids (excess scar tissue), itchy rashes, and granulomas. Some of these may even occur years later.
Additionally, if the equipment becomes contaminated, blood-borne diseases such as Hepatitis B and C, or MRSA, can also be transmitted. An employee can accidentally get injured by a needle stick. Your studio may be damaged by a storm that rolls through. That's why you must protect your tattoo and piercing shop with the right tattoo studio insurance policy.
Who Needs Tattoo Insurance?
If you are a tattoo artist, own a tattoo and/or body piercing shop, or are any of the professionals included below you should consider tattoo commercial insurance coverage.
Tattoo artists

Tattoo and body piercing shops

Microblading professionals

Permanent makeup providers

Tattoo parlors/shops

Body piercing business

Tattoo removal services

Scar camouflage

Traveling artists

Tattoo apprentices

Apprenticeship programs

Guest artists

Independent contractors
Is Tattoo and Body Piercing Insurance Required?
Requirements for tattoo insurance vary depending on the state you conduct business in. While it may not be legally required everywhere, you must consider putting a liability policy into place to protect your business. It's especially important for tattoo artists who travel or work at conventions to make sure they're protected with the proper professional liability coverage.
Types of Tattoo and Piercing Insurance Available for Tattoo Shops
There are quite a few insurance policies available for tattoo parlors. It can be a lot to wrap your head around—don't hesitate to talk with one of our agents about the right tattoo insurance package for your business. Here are some of the options available.
General Liability Insurance
No tattoo insurance program would be complete without general liability Insurance. General liability insurance provides coverage for third-party bodily injury, third-party property damage, and something called advertising injury. For example, if a customer slips and falls and gets injured in your shop, general liability coverage can help cover associated their medical expenses. If they sue your tattoo studio for damages, the insurance can also pay the costs of the claims and settlement. Please Note: Employee injuries are not covered under this policy (see workers' compensation below).
Professional Liability Insurance
Professional Liability Insurance can protect you—as well as named employees—against malpractice or negligence claims. This insurance coverage is necessary if a tattoo artist or body piercer is accused of injuring a client, doing shoddy work, or not completing the service that was paid for.
Commercial Property Insurance
Commercial Property Insurance—sometimes referred to as premises liability—provides coverage for your property in the event of disasters and catastrophic events. Whether you lease or own your shop, you can protect your assets, building, and contents as well as any signage. This coverage is useful in the event of a fire, burst water pipes, and storms. It often covers the building, outdoor signage, furniture, equipment, inventory, fence, and landscaping. If you can't operate without your shop, this business insurance is a must.
Commercial Umbrella Insurance
Commercial Umbrella Insurance provides additional coverage to your general liability policy. For example, if your benefits are exhausted under the general liability policy, this provides additional coverage in the event excess damages are awarded in a lawsuit. It provides backup protection while keeping your premiums down. Purchasing an umbrella insurance policy is often more affordable than raising the limits on the underlying liability insurance.
Business Interruption Insurance
If your business is impacted by a storm or other occurrence that forces you to close (loss of natural gas, phone services, internet, or water) for more than a day, it can be very costly to operate out-of-pocket. A business interruption policy—also referred to as business income and extra expense—can compensate you for lost income. It can also cover ongoing expenses such as advertising, paying your mortgage, paying taxes, and covering payroll. It can also pay temporary relocation expenses.
Commercial Auto Insurance
Commercial Auto Insurance is recommended if you attend conventions or events and perform your services away from your tattoo studio. A personal auto insurance policy will often exclude coverage for accidents if it's found that you were working at the time of the accident.
Workers' Compensation Insurance
If your tattoo studio hires employees you're legally required in almost every state to purchase workers' compensation insurance. Worker's compensation will cover your employee's medical expenses if they are injured or become ill on the job. If the employee initiates a lawsuit and claims negligence on your part, you are provided an attorney and their fees may be covered as well. If an unruly or drunk client takes a swing at your tattoo artist, you want to make sure you have the proper workers' comp in place to protect them (and maybe a security guard...).
Business Owners Policy
A business owners policy (BOP) is an insurance policy that combines general liability coverage, commercial property insurance, and business interruption insurance coverage. Coverages included varies from insurance company to company. However, businesses can often opt-in for additional coverage, such as crime, forgery, fidelity, and more. Why would you want this coverage? It can be more affordable than purchasing each of the insurance policies separately!
Additional Coverage Tattoo Artists Should Consider
We've covered all of the basic tattoo insurance policies above. But there are some additional tattoo and body piercing insurance coverages you should consider (or sometimes add to a BOP). This can include:
Communicable & Infectious Disease Coverage: People can sue tattoo shops if they believe they contracted a blood-borne illness or communicable disease as a result of their tattoo or body piercing. Although some of these lawsuits have no merit, defending yourself can be very costly. Tattoo shop and body piercing insurance can save your business.
Medical Payments Coverage: While medical payments are normally covered under general liability insurance, this coverage provides additional monetary limits when someone gets injured on your premises. Some plans even provide full coverage for medical payments associated with such an injury.
Microblading or Permanent Makeup Insurance: Some tattoo shops offer microblading and permanent makeup services. In Florida, microblading can only be completed by a licensed tattoo artist in a tattoo studio. If you offer comprehensive services, consider adding this insurance (or finding an insurance provider that combines them).
Apprenticeship Program Insurance: Most tattoo artists have to go through an apprenticeship to become licensed. Insurance for tattoo apprentices will cover you, your office staff, and your apprentices while working under your supervision.
Sexual Abuse Insurance: Because a tattoo and piercing business often works in intimate areas on a customer, it is important to have coverage if you're accused of sexual abuse or inappropriate contact. It will cover the costs of lawsuits and settlements.
Coverage for Guest Artists or Piercer Insurance: This will allow you to add a guest tattoo and piercing artist (i.e. independent contractors) to your body piercing insurance policy temporarily.
Coverage at conventions: This endorsement can be added to your policies to include general liability insurance and professional liability insurance while you are offering your services at a convention or off-site of your normal business premise.
How Much Does Tattoo Shop Insurance Cost?
Tattoo shop and piercing insurance costs vary depending on numerous variables, including but not limited to:
The number of employees/apprentices you hire

The professional services offered (tattoo, tattoo removal, permanent makeup, piercing, etc.)

The size and age of the tattoo business

The type of insurance chosen (plus deductibles, policy limits, etc.)

Where you serve your customers
The average cost of tattoo insurance falls between $55 and $75 a month for general liability ($1,000,000/$2,000,000) and is usually under $100 a month.
Get a Free Tattoo Insurance Quote
Tivly understands high-risk businesses such as yours. Many insurance services and brokerages shy away from insurance for tattoo artists, making it difficult to obtain a quote. But Tivly has many years of experience that allow us to provide you with specific and detailed coverage connections for your business.
Tattoo insurance providers recognize the exposure and risks associated with operating this type of business. Staying operative and running a profitable business in the face of a lawsuit or disaster is essential. Let an experienced agent create a comprehensive and affordable package that provides security for your business, including your services, property, equipment, and staff.
We'll provide business insurance quotes and compare plans from multiple insurance companies, making sure you have the right coverage in place. Contact us today by giving us a call at 1-877-907-5267 or complete the form above for a free, no-obligation tattoo or body piercing insurance quote.
Related Articles: Microblading Insurance, Professional Liability Insurance
Very efficient and courteous service.
We had a great experience. Michael, was super helpful, answered all our questions and did a great job finding us an insurance company. He also made an effort to get everything done as fast as possible. We are very thankful for the excellent service.
The entire process was very easy....from initial quote to signing the policy. Their rates were very competitive. Thanks for protecting me and my business!