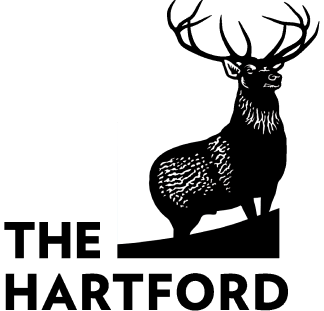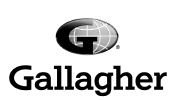 A welder can work in just about any construction field there is and the job possibilities can be endless. But the field comes with risks. It is imperative to make sure your company is prepared with the proper business insurance coverage and ready to go when the jobs come rolling in.
Types of Risks Welders Face
A welding contractor is exposed to many health hazards such as highly toxic dust, smoke, and fumes. Heated metals create vapors that condense into microscopic airborne particulates that can be inhaled and settle in the lungs, creating serious health issues. From asthma to heart disease and from cancer to reproductive issues, the risks are enormous.
Installing capture-at-source ventilation such as downdraft tables and portable fume extractors as well as ambient air cleaning solutions are all excellent options as effective ventilation. But that's only part of the solution. Failure to professionally train employees on how to effectively use the capture zones and improper maintenance of the equipment can lead to illnesses from exposure to the airborne matter.
Besides the risk of inhaling weld fumes, welders are also exposed to the potential for fire and explosions. These are just a few specific instances as to why it is important to have a business insurance policy in place to protect your business, tools, employees, and your assets.
Who Needs Welding Insurance?
There are literally thousands of different industries that utilize contractor welding on a daily basis, including companies involved in:
Excavation, Earth Moving Companies & Mining
Factory Shutdown Welding
Ironworkers
Oil and Gas Industry
Production Jobs
Robotic Welding
Small Local Welding Companies and Fabrication Shops
Structural Steel Welding
Underwater Welding Jobs
While the hiring company may have shared risks, your most important obligation is to protect the safety of your employees, your assets, and your business as a whole. This is where a welders insurance insurance policy or a business owner's policy comes in handy—it can be crucial to your business surviving any major claims.
General Liability Insurance for Your Business
General liability insurance is the minimum coverage you need to protect your business. In short, this is what general liability insurance provides:
Bodily injury coverage/medical expenses
Property damage coverage
Personal and advertising injury
Products and completed operations coverage
Damage to rented property
Legal defense and settlements
General Liability Coverage [Explained]
Bodily Injury Claims: Covers the cost of medical expenses in the event bodily injury is incurred to a third party at your business location or job site. If a guest slips and falls and breaks their arm, their medical expenses would be covered.
Completed Operations Claims: Claims arising from services or finished products that have caused injury due to inferior workmanship are also covered—including legal costs.
Personal and Advertising Injury Claims: If you advertise, i.e. on social media, it covers the costs associated with copyright infringement, slander, libel, slander and invasion of privacy.
Property Damage Claims: A general liability policy covers legal fees in the event someone claims that your employee or business damaged their property
What Other Insurance Do Welders Need?
Insurance for welders—in addition to general liability insurance—can include:
Workers' Compensation Insurance
Welders know their industry's risks. From on-the-job welding accidents to contracting serious illnesses from exposure to weld fumes, your business could be held liable for the expenses—from immediate medical expenses to legal as well as ongoing expenses depending upon the nature of the injury/illness. Welding businesses need the protection of a workers' compensation insurance policy—not only for the medical and legal expenses but also for employee's lost earnings while on leave.
Commercial Auto Insurance
If your welding business requires you and your employees to travel regularly to worksites, then you need commercial auto insurance (often referred to as business auto insurance). The policy will cover vehicle repair, medical expenses, and any legal fees resulting from an auto accident.
How Much Does Welders Insurance Cost?
A very basic general liability coverage with limits up to $300,000 can start as low as $29 a month. However, welders business insurance typically runs between $500 to $1,500 annually. Each additional coverage you purchase will affect the price. The different variables that affect the cost include:
Location of your business
Number of employees
Deductible and limits you choose
Get a Welder Insurance Quote Today
Let Tivly help you protect your welding business and keep your mind at ease. Our goal is to help you find the best business insurance as efficiently as possible. Complete the form at the top of the page to have one of our agents reach out to you. Or give us a call at 1-877-907-5267 for a free quote.
Related Articles: Workers Compensation Insurance, Commercial Property Insurance, Business Owners' Policy, HVAC Insurance
Very efficient and courteous service.
Very easy and straight to the point. I got my insurance in a quick and timely manner.
They were spot on with their help to secure the insurance that was best for me. I was guided to the correct plan with the best price. I would certainly go back!