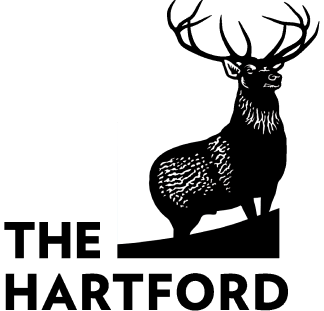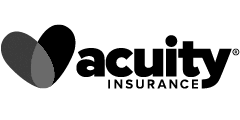 HVAC (Heating, Ventilation, and Air Conditioning) contractors perform a variety of work in both residential and commercial projects. You're a highly trained tradesperson that performs anything from small repairs to a completely new construction project. Every home needs a well-maintained air conditioning system and proper ventilation. The HVAC industry can be a risky business—HVAC employees are in people's homes, moving heavy items, and working with electricity. It's why commercial insurance for HVAC technicians is 100% necessary.
Why Insurance for HVAC Businesses is Crucial
Your HVAC contractors face the risk of injuries every day. Your equipment may be damaged. There are also legal risks involved in servicing people's heating and cooling systems. These risks can be expensive for your company, requiring you to spend a lot on replacing equipment and covering legal fees. As a business owner, it's your responsibility to consider the risks your business may face and plan accordingly.
Having the right insurance coverage and bonds can also help you get bigger and better jobs for your small business. How? A general contractor, project manager, or homeowner wants proof of coverage (like a certificate of insurance) in case something goes wrong in the installation process. Your state or local municipality may also have business insurance requirements in place to maintain your license. If you can provide proof of coverage, you'll likely be considered for more jobs.
That's why your HVAC company needs to make sure it has a solid insurance program in place. The right insurance can protect your business and your employees.
As an HVAC contractor, you handle lots of equipment daily, so you need to ensure you have the proper HVAC contractor insurance to cover your business. That way, you don't have to worry if anything goes wrong.
Who Needs HVAC Business Insurance?
HVAC business insurance is designed for companies that install and/or repair heating units and air conditioning units. Even if you're a general contractor who does this kind of work, you should still have HVAC contractors' insurance to protect this area of your business.
What Types Of Insurance do You Need?
Business insurance for HVAC contractors includes basic coverage, such as general liability insurance, but you may also choose equipment coverage, commercial auto insurance, and workers' compensation insurance for extra security.
We've laid out some of the most important insurance coverage business owners should consider as part of an HVAC contractors' insurance package.
Commercial General Liability Insurance
General liability insurance—sometimes referred to as commercial liability—is a good starting point for commercial insurance for an HVAC contractor. General liability coverage is meant to protect your business from third-party bodily injury and associated medical expenses, third-party property damage, personal advertising injury, completed operations, and legal costs if you're sued.
Example: A customer's property could get damaged if improper cooling system ventilation leads to moisture buildup behind walls. Or perhaps the homeowner is injured while you're installing air conditioning units. The completed operations coverage portion of your HVAC general liability policy can cover you if an air conditioner dislodges and injures someone. You could face a lawsuit and be found liable for any of these claims.
The average general liability insurance policy will cover up to $1,000,000 per claim with an upper limit of $2,000,000. But you can customize your insurance to fit your particular liability needs.
Commercial Property Insurance
An HVAC technician needs to have commercial property insurance as part of their contractors' insurance package—whether they lease or own the space they operate. Property insurance will cover the expense of replacing equipment if it is stolen, gets lost, or is damaged in ways specified in your policy. It will also cover repair costs for any damage that's covered by the policy. How much your property coverage will cost will depend on what sort of equipment and materials you are insuring. It is often more affordable when bundled as part of a business owners' policy. No matter the cost, most business owners can't afford to pay for any damage out of their own pockets which is why this coverage is necessary.
Business Owner's Policy
A Business Owners Policy (BOP) is a smart way of insuring your company against many common problems. It is a bundle of insurance policies that business owners can buy together to cover their business. Often, an HVAC company's BOP will tie general liability insurance, commercial property insurance, and business interruption insurance together. What else will be included in the policy will vary depending on:
How big your company is
The type of equipment you use
Your legal liability
What is included in a BOP also varies per industry and insurance company.
Professional Liability Insurance
Professional liability insurance (also called professional indemnity insurance or errors and omissions insurance) covers the cost of malpractice cases. If you made a mistake or were accused of being negligent, professional liability covers those claims.
Example: You recommended a certain type of air conditioning ventilation system as one of the best. Unfortunately, within a few weeks of installation, the system is malfunctioning. The homeowner claims you gave them poor advice and sues you to cover the cost of replacement. Professional liability insurance will cover the cost to replace the HVAC system as well as the legal costs.
Surety Bonds
Many HVAC contractors have to obtain a surety bond to maintain their license and even win bids for jobs. A bond can be purchased from a bond company. If anything goes wrong with a project and the project owner issues a claim, the bond company covers the property damage up to the specified amount. In most cases, the bond company attempts to recoup the cost from the HVAC technician.
Commercial Auto Insurance
The truck or van for your HVAC company is an integral part of your business, and getting into a car accident could cost you. Commercial auto will cover third-party bodily injury and third-party property damage. As long as you have the proper coverage, personal bodily injury and damage to your vehicle will be covered as well. Your average policy limit for commercial auto is $1,000,000, but this can vary depending on many factors. A large HVAC business with a fleet of cargo vans may need something different than an individual HVAC contractor buying a used van for his business. The rule of thumb is that business-owned vehicles need to be covered under commercial auto insurance.
Inland Marine Insurance
Inland marine insurance, also referred to as tools and equipment insurance, covers—you guessed it—your tools and equipment while in transit or while stored offsite. Why is this policy necessary? Because commercial auto does NOT cover equipment that is not permanently attached to the vehicle. If you were to get in a car accident and your tools are destroyed, this policy will come to the rescue.
Workers' Compensation Insurance
If your company hires more than one employee, workers' compensation insurance is highly recommended. In fact, most states require employers to get workers' compensation insurance. Even when it's not legally required, it's a practical requirement. The HVAC repair industry requires a lot of heavy lifting, dealing with electricity, and getting into cramped spaces. Workers' compensation coverage pays employees medical bills and lost wages if work-related injuries were to occur on a job site. It also offers protection to the business from being sued by the employee as a result of those injuries.
How Much Does HVAC Insurance Cost?
HVAC insurance policies don't have to break the bank. On average, a general liability insurance policy for HVAC contractor insurance costs $700 a year but the cost to purchase coverage can be anywhere from $300–$10,000 depending on the size of your business. Next Insurance offers general liability policies starting as low as $29 a month for a $300,000 limit. Addition coverage will likely be an additional cost. HVAC insurance costs depend on:
The type of installation you do
The size of your business
The number of employees you have
The annual revenue of your company
The limits of the insurance plan
Other factors may influence the cost of your HVAC insurance policy which is why we recommend speaking to an experienced licensed insurance agent to get an accurate quote for your small business insurance.
Get a FREE HVAC Insurance Quote
Let us help you find the right HVAC business insurance for your business and keep your mind at ease. Our mission at Tivly is to help small businesses manage risk by finding business insurance quotes at a reasonable price. To get a free quote, complete the form at the top of the page or call us at 877-907-5267. We will work with different insurance companies to get you the best quotes.
Related Articles: Bed Bug Insurance, Construction Insurance, Independent Contractor Insurance
The whole experience was awesome as well as the cost!!
I spoke with Megan, she was very professional and informative. When she couldn't reach me on the phone, she stayed with it never giving up.
Very knowledgable. Efficient service. A willingness to work "outside the box".