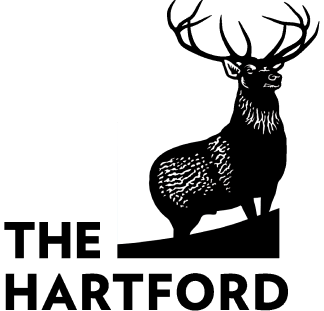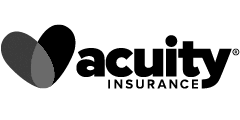 Any good installation starts with a great installation contractor—which is where you come in. Professionals like you are required for the correct installation of doors and windows. According to the American Window and Door Institute, "Over 90% of window problems are the result of a poor or incomplete installation." That's why you strive to be the best in the business. But with that comes immense pressure to get things right. We understand that your job can be stressful and we want to help. Learn more about the installation insurance you need to protect the business you've worked so hard to build.
Why Do Window and Door Installers Need Business Insurance?
You strive to only hire the most qualified contractors and invest in the best materials for your work. Your company is detail-oriented and is meticulous with every installation that you do. Despite your best efforts, accidents happen.
One of your contractors falls off a ladder when installing a window.
A window is too small for the casing. As you're trying to place it, it falls through the other side and crashes to the ground—destroying the window and damaging your client's property.
One of your customers tries using a door before you've finished installing it and it falls on them, breaking their arm.
Your box truck is involved in an accident on the way to a job site. No one is hurt, but your truck is dented and the windows you were hauling were destroyed.
These are just a few of the risks you face every single day you operate your business—and why you need door and window installation insurance.
The Types of Insurance Door and Window Installation Contractors Need
So what other insurance policies do you need to protect your business? Here are a few that we recommend.
General Liability Insurance
Unfortunately, life is full of unseen and unplanned events. General liability insurance will protect your business from claims of third-party bodily injury, damage to property that can occur while you are a worksite, and even advertising injuries:
Third-party bodily injury: If you're directly responsible for the injury of a client, even if unintentional, you can be legally held responsible. For example, a client comes to see how a project is going and trips and crashes into the window you're prepping for install. They sue you for the cuts they sustain and claim you were negligent during installation.
Property damage: If you damage a customer's property while installing a window or a door, you can be held responsible to repair the damage.
Advertising injury: You poke fun at a competitor in one of your ads, but their customers take it seriously and they begin to lose business. They sue you for advertising injury and you have to settle the claim in court.
Medical payments: General liability insurance provides some coverage for medical payments that you're deemed responsible for after an incident.
Commercial Property Insurance
In general, commercial property insurance will cover you from a loss due to a common risk like fire, storm damage, theft, or vandalism. Property insurance covers the physical assets of the business. If you have a showroom or warehouse packed with expensive doors and windows, property coverage is an absolute necessity. Can you afford to replace all of these expensive items without insurance?
Workers' Compensation Insurance
If you have employees, you may be required to buy workers' compensation insurance. Workers' comp will help cover lost wages and medical expenses if one of your employees is injured on the job. Workers' comp also offers protection to you. In most cases, when an employee agrees to accept the benefits of workers' compensation, they waive the right to sue you for the injury.
Commercial Auto Insurance
Most window and door installation companies use box trucks or flatbed trailers to deliver doors and windows to work sites. Because these vehicles are used for business, you need to get a commercial auto policy. If you're in an accident, it can help cover the cost to repair damage to your car and anyone else involved. It can also pay for the medical bills of anyone involved.
Inland Marine Insurance
Unfortunately, commercial auto doesn't cover any damage to the cargo you're hauling. So if you're in an accident and the windows/doors you're carrying get destroyed, commercial auto only pays for what is permanently attached to the vehicle. You need inland marine insurance to cover the replacement of the damaged goods.
How Much Does Door And Window Installers Insurance Cost?
Insurance for door and window installers doesn't have to be costly. An average general liability policy covers up to $1 million per claim and $2 million per the life of the policy. A small door and window installation company might pay between $45 and $70 a month for this level of coverage. But the rate you pay for insurance coverage varies depending on:
The size of your business
The location of your business
Annual payroll/sales
The number of employees you hire
The type of insurance you select
Deductibles and coverage limits chosen
Your claims history
Other factors that may raise or lower your insurance rate. We recommend speaking to an experienced agent to help you determine the coverage you need for your company.
Get a Free Business Insurance Quote
Let us help you find protection for your business and keep your mind at ease. Our goal at Tivly is to help our customers get an affordable business insurance quote for your company. The best part? Getting a competitive insurance quote is quick and easy. Take the first step and complete the form at the top of the page or give us a call at 877-907-5267.
Related Articles: HVAC Insurance, Flooring Installation Business Insurance
Very helpful and their customer service is top notch! Very pleased with their service.

Hands of Hope Adult Homecare, LLC
Great company ... had a great experience with them.
The whole experience was awesome as well as the cost!!