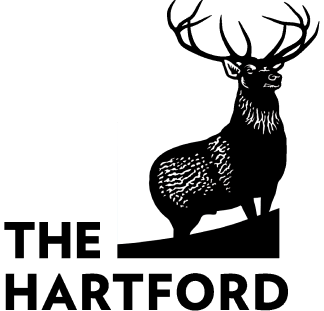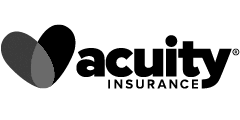 Why Do Flooring Contractors Need Insurance?
A flooring business typically sells and installs numerous floor coverings including hardwood flooring, laminate, carpet, porcelain, and vinyl & ceramic tile. Due to the heavy lifting and nature of the work, knee and back injuries are prevalent. Tearing out flooring and working in older structures also risks exposure to environmental contaminants. Floor installers can cause accidental damage to a customer's property. With all of the common risks that flooring contractors face and the rise in frivolous lawsuits, you need insurance coverage to protect your business.
What Insurance Does a Flooring Installation Business Need?
What insurance options are available for flooring contractors? Here are some of the coverage options we recommend for contractors:
Commercial Property Insurance
Commercial Property Insurance is an important piece of a flooring contractor's insurance package. Often, flooring contractors operate their businesses from a storefront which may serve a dual purpose: a showroom to display the stock, and a warehouse to store the inventory. Property insurance will protect the physical assets of the business like furnishings and equipment whether leased or owned.
Example: A large storm rolls through town and your building suffers extensive hail damage, causing a leak in the roof that damages some of your stock. If you have the right property insurance coverage, your insurance company will pay to repair your roof and replace the damaged inventory.
General Liability Insurance
General liability insurance, sometimes called commercial liability insurance, is liability coverage that protects your business if you're accused of third-party bodily injury, third-party property damage, and advertising injury (slander, libel, or copyright infringement). It also provides financial protection if you're accused of negligence for completed operations.
Example: You get a call from one of your customers seven months after you complete a tile installation for them. The customer is very unhappy. A couple of the tiles have come loose and their teenage son tripped over one of them, breaking his wrist when he hit the floor. They sue you for their son's injury. Your general liability insurance policy will pay for their son's medical expenses, court fees associated with the lawsuit, and any necessary settlement.
Business Owner's Policy (BOP)
A Business Owners Policy (BOP) is an insurance package that typically includes general liability insurance, commercial property insurance, and business interruption insurance. It is usually less expensive to buy the package than to buy the individual policies and endorsements.
Business Interruption coverage—also referred to as business income and extra expense—will reimburse you for some of your lost income should your business have to close after a claim. For example, if you have a fire and the business has to close while the fire and water damage is being cleaned up, Business Interruption will help you.
A business owners' policy can sometimes include endorsements for contractor's tool and equipment insurance (also referred to as inland marine insurance), which covers your tools and inventory while being transported and stored offsite.
Another potential endorsement or standalone policy that should be considered is builder's risk insurance. Builder's risk is specialized property insurance that protects your installations. It can include materials and equipment being used during construction if those items are damaged from a covered cause. This policy also typically covers lost or stolen items.
Workers' Compensation Insurance
Did you know that workers' compensation insurance is required for most flooring contractors that hire employees? Workers' compensation protects your employees if they're injured at work by covering their medical expenses and lost wages. It typically also protects the business owner from being sued for the work-related injury. We understand exactly which class codes can give you the best protection while saving you money on your worker's compensation policy.
Example: One of your floor contractors is at a flooring installation. While at the work site, your employee falls down the customers stairs. Your workers' comp insurance will help cover his medical costs and bills while he recoups at home. It will also pay for his lost wages until he's able to return to work.
Commercial Auto Insurance
Most flooring contractors must use a vehicle for hauling materials to a job site. Those vehicles need to be protected with commercial auto insurance. You should also consider adding non-owned vehicle insurance in case one of your employees uses a personal vehicle for business and causes a car accident.
Employment Practices Liability Insurance
Employment practices liability insurance protects small business owners and those in management positions if they're accused of acts such as sexual harassment, discrimination, wrongful termination, breach of contract, etc.
Commercial Umbrella Insurance
Flooring contractors should consider a commercial umbrella policy if the limits of an underlying policy are low. It can often be more affordable to purchase this coverage instead of raising the limits of other policies. Speak with an insurance agent to see which is the better fit for your business.
How Much Does Flooring Contractor Insurance Cost?
The cost of insurance for flooring contractors varies depending on each individual business and other factors including:
The location of your business
The services you provide
How many employees you hire
Annual revenue and payroll
The types of insurance you choose
Policy limits and deductibles chosen
This isn't an exhaustive list of factors but is meant to give you a general idea. Some insurers will offer policies anywhere from $29–$59 per month on average for a $1 million/$2 million policy.
Get a Free Quote for Your Flooring Installation Business
Whether your specialty is carpeting, hardwood flooring, tile, or other flooring products, we help you get the most out of your flooring insurance shopping process. We understand the flooring contracting business and the issues you face. We offer you years of experience and want to make sure you have the right protection for your flooring contractor business.
Our goal at Tivly is to help you get an affordable small business insurance quote from one or more insurance companies. Complete the form at the top of the page or call us at 877-907-5267 for more information. Insurance coverage for flooring contractors doesn't have to be complicated or costly. Call us today for more information and free quotes!
Related Articles: Product Liability Insurance, Fencing Business Insurance
The whole experience was awesome as well as the cost!!
I recommend the prices! They have great customer service!
Very efficient and courteous service.