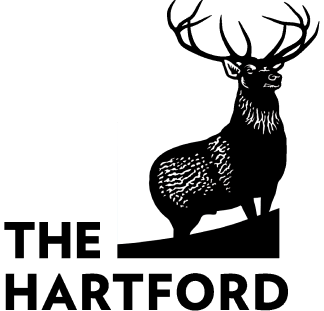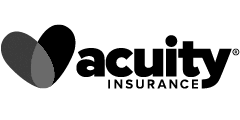 Liquor stores sell beer, wine, and liquor—the perfect centerpiece at most celebrations. But as a business owner, your potential risks are as big as your potential benefits. Your liquor store insurance coverage should be a large consideration in your business planning. These are some important business insurance coverages liquor stores should consider if you don't already have them in place to protect your business.
Consider a Business Owners' Policy for Your Liquor Store
A good rule of thumb when comparing quotes for liquor store insurance—or any business insurance—is to look at coverages in addition to costs. Many business owners looking for a streamlined solution opt for a Business Owners' Policy (BOP).
A business owners' policy typically includes general liability, business property, and business interruption coverage. Since a BOP is offered to small businesses at significant savings, this might be the right coverage to look into.
General Liability Insurance
General Liability Insurance is a basic, foundational policy that every business needs. What does general liability insurance cover?
Claims of third-party bodily injury: If a customer slips on a recently cleaned floor and breaks their arm, you can be held liable. General liability coverage can pay for their medical expenses and settle any lawsuits.
Claims of third-party property damage: One of your shopping carts is blown into a customer's car, damaging their vehicle. This policy can help pay to repair the damage.
Claims of advertising injury (libel, slander, copyright infringement): If you claim your liquor store has better prices than a leading chain (that you explicitly name) they can sue you for advertising injury.
Some general liability policies include some product liability insurance. It covers some level of injury or illness that may have been caused by a product from your store.
Commercial Property Insurance
Your building, equipment, and inventory should be covered by a commercial property insurance policy. If your property is damaged or destroyed, your insurance company will help repair or replace the damaged items. If you live in an area prone to flooding or earthquakes, you may need to purchase separate insurance policies for those occurrences as they're excluded from property insurance.
Business Interruption Insurance
If your business faces a temporary setback—like property damage from a storm—and you can't operate, business interruption insurance comes into play. It can help cover lost profits, payroll, taxes, debt repayment, etc. It's often referred to as business income and extra expense coverage.
Other Insurance Policies Liquor Stores Should Consider
Here are a few other insurance policies we recommend for any businesses selling alcohol.
Commercial Crime Insurance
Unfortunately, liquor stores are often robbed by their own staff (fraud, forgery, embezzlement, robbery/theft, and other crimes). Consider investing in crime insurance to protect your business. A crime insurance policy should include employee dishonesty coverage to protect you from financial losses if an employee steals from you.
Liquor Liability Insurance
Liquor liability insurance is one of the most important policies to include in your business insurance package. Why? Because of Dram Shop Law. Dram shop law allows third-party victims of property damage or bodily harm to sue any individual or business that served the alcoholic beverages that led to someone becoming intoxicated. The person suing you can receive compensation from whoever orchestrated the crime and whoever sold them the alcohol.
You may say that your liquor sales can't directly be tied to intoxicated customers because they cannot become inebriated on your premises. But do you have distributors that offers samples in your store? Or do you ever host wine tasting events? Serving even one alcoholic beverage increases your risks. In either of these circumstances, liquor liability coverage can protect you from liability for claims if something goes awry. Liquor liability coverage can help pay legal fees and settlement costs if your business is sued.
Cyber Liability Insurance
Do you store client information, such as name, phone number, or credit card information? If your system is hacked and someone's information is stolen, you can be held liable. A cyber liability insurance policy can help cover the cost to notify impacted customers, provide them with credit monitoring, and pay for identity protection.
Workers' Compensation Insurance
If you hire employees, you're required to obtain workers' compensation insurance in almost every state. Workers' compensation protects your employees from work-related accidents. The insurance will pay their medical bills and compensate them for lost wages if they're injured on the job. It can also protect your business from financial loss if the employee sues you. Workers' compensation is considered an important piece of employee benefits.
Employment Practices Liability Insurance
If any employee accuses you of discrimination, wrongful termination, etc. your insurance company can provide legal representation and cover any settlements if necessary—but only if you have employment practices liability insurance.
Commercial Umbrella Insurance
A commercial umbrella insurance policy extends the limits of your coverage in case it's needed (if you exceed the limits of an insurance policy). It can be more affordable to purchase umbrella coverage instead of increasing the limits of other policies.
How Much Does Liquor Store Insurance Cost?
Insurance costs for liquor and wine stores will vary. Some insurance companies offer general liability insurance starting as low as $39 a month. As you increase policy limits and layer in more coverage, the cost goes up. Here are some other things that impact the cost:
The size of your business
The products you sell (beer, wine, liquor, food, etc.)
How many employees you have on staff
The limits and deductibles you choose
The risks faced in your business operations
A knowledgeable insurance agent can help walk you through the type of insurance and how much coverage you need for your liquor store.
Get a Free Quote for Your Liquor Store
We know how hard it can be for small business owners to sort through the necessary insurance coverage. That's why we're here to help. Give us a call at 877-907-5267 to speak with one of our insurance experts. Or you can complete the form at the top of the page and someone will connect with you shortly.
Related Articles: Professional Liability Insurance, Commercial Auto Insurance
Amazing! Fast with awesome customer service! Thank you!
The service has been great, very efficient, easy to talk to, and they explained everything. I recommend them.
5 STAR. Matched our company with the perfect insurance company! Customer Service OUTSTANDING!

Affordable Towing