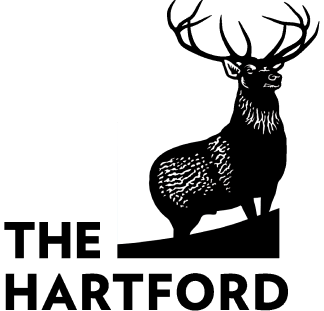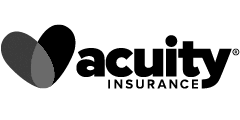 Massage therapists are in the business of relaxation and stress relief. But running a massage therapy business can be stressful behind the scenes. Everywhere you turn, it seems like there are liability risks, certificates that are about to go out of date, and new services you need to add to your repertoire. Property can get damaged, people can sue for perceived injuries, and employees can get hurt. Fortunately, getting the right kinds of insurance for your company can minimize your risks and keep you doing what you do best. Whether you're starting a new massage spa or expanding your current business, protect your company. Make sure your commercial insurance coverage includes these policies.
What is Massage Therapy Insurance?
Massage therapist insurance is specialty insurance designed to meet the unique risks that massage therapists face. Most insurance providers typically offer combinations of general liability insurance, professional liability insurance, and business owners' policies. Make sure you work with an insurance agent who can help you decide what provider offers the best policy for your business.
What Modalities Are Covered?
Massage therapists who offer any of the below modalities of therapy should obtain massage insurance.
Acupressure
Aromatherapy
Deep-Tissue Massage
Lymphatic Therapy
Medical Massage
Pregnancy Massage
Reflexology
Seated Massage
Shiatsu
Spa Therapies
Stone Massage
Swedish Massage
Thai Massage
How Much Does Massage Therapist Insurance Cost?
Insurance for massage therapists is nothing short of completely affordable. Some insurance companies offer policies for as low as $95 a year for a licensed massage therapist (or just $35 a year for a student). Liability coverage prices increase depending on how much coverage you need and what services you offer.
General Liability Insurance
General liability Insurance covers your business from accusations of third-party bodily injury, third-party property damage, and advertising injury. If someone comes into your business, gets injured, and tries to hold you legally liable for the injury, this type of insurance will cover claims. Usually, this type of insurance will cover one to two million dollars per policy period. Work with your insurance provider and figure out what a good figure for your particular business is.
Product Liability Insurance
Massages require a lot of products. Scented oils and lotions are often involved, and each item comes with its own risks. Your clients can have allergic reactions to lotions, and oils can be made so strong that they sting users' skin. Product liability insurance will cover these types of claims. This coverage is even more important if your company produces its own line of lotions and goods for customers to take home with them. Some form of product liability is often included in general liability.
Professional Liability Insurance
Certified massage therapists are sometimes considered healthcare providers. Even without stepping into the complex world of healthcare, trained massage therapists are considered professionals as far as commercial insurance providers are concerned. Whether your clients are coming to you just for fun or are expecting health benefits, mistakes made by trained employees are potentially dangerous. Any massage can go wrong despite precautions, especially if you offer cupping or hot stone massage. Masseuses need insurance against malpractice lawsuits exactly like other healthcare or expert service providers. In fact, many states mandate that you have professional liability insurance in order to be licensed as a massage therapist.
Professional liability insurance—also referred to as massage liability insurance or malpractice insurance—will cover claims from customers who think you injured them through being a bad massage therapist. You would typically be covered up to one or two million dollars per incident.
Commercial Property Insurance
If you own your business's space, you will want to insure it against damages of all sorts. Fire damage, flood damage, and earthquake damage can make it unsafe to perform your services in the building. That means foregoing clients and paying for repairs. Insure your property up to the cost of buying new premises. With this strategy, you won't have to worry about the property being valued at less than what it costs to get back on your feet. Property insurance can also cover some of the equipment you need to run your business.
Consider a Business Owners Policy
A business owners policy or BOP is a group of insurance policies that you buy together in one convenient bundle. The types of insurance included in the bundle are the ones that the industry considers standard. A massage therapist might receive professional liability and property insurance. Some insurance companies also include:
Rental insurance/property insurance
General liability
Business interruption insurance
Business interruption insurance is there to cover what you lose when you can't work. Small business owners risk losing quite a bit when their property gets too damaged for them to run the business. That's why some insurance providers offer to cover a certain amount to cover payroll and tax obligations until your property is fixed and you can start earning again.
Workers' Compensation Insurance
Everyone who employs other people needs workers' compensation insurance. This insurance coverage is even more important when you hire people to perform physical tasks such as massages. Workers' compensation insurance covers injuries that your employees acquire while on the job, such as repetitive stress injuries and falls. Most states mandate that you have it when you hire people. Good coverage is the best way to make sure that an employee will be able to get the medical care that they need to return to work.
Get a Free Massage Therapy Insurance quote Quote
Our mission at Tivly is to help medium and small businesses manage risk by finding business insurance quotes at a reasonable price. To get a competitive insurance quote it is fast and easy! Complete the form at the top of the page or give us a call at 877-907-5267.
Related Articles: Nail Salon Insurance
Insurance I needed, explained simply.
Very easy and straight to the point. I got my insurance in a quick and timely manner.
I spoke with Megan, she was very professional and informative. When she couldn't reach me on the phone, she stayed with it never giving up.