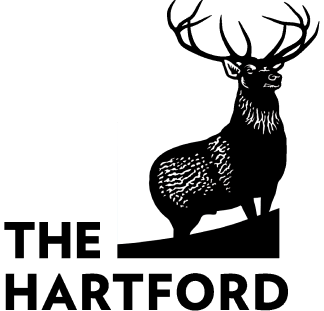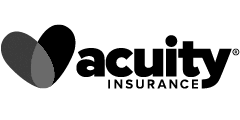 Do you own a business in Pennsylvania? If so, then you should be familiar with the state's requirements for insurance. It's important to understand what is required and recommended before deciding on an insurance plan that is right for your company. This article will go over all of this information so you can make informed decisions about your coverage!
Minimum Pennsylvania Business Insurance Requirements
The state of PA requires anyone who has more than one employee—full-time or part-time—to carry workers' compensation insurance. This is the only business insurance you're legally mandated to have. by the Pennsylvania insurance department.
Workers' Compensation Insurance
Workers' compensation insurance provides your employees with coverage for medical expenses and lost wages if they're hurt in work-related accidents. It can also protect your small business from a lawsuit for any accident that occurs (unless you were proven negligent).
Because workers' compensation is a requirement of PA law, it's likely that you'll be fined or otherwise penalized if you don't have it.
Optional Types of Small Business Insurance
While only workers' comp insurance is required by Ohio state law, other types of insurance can work to protect your business. Here are some of our recommendations.
General Liability Insurance
General liability insurance is the #1 insurance most small business owners get to protect them from common accidents like third-party bodily injury, property damage, and personal and advertising injury. General liability insurance can also help cover legal costs if you're sued for an accident or injury.
For example, general liability coverage can help pay for accidents that happen on your property, like slips and falls. Business liability insurance also includes some coverage for injuries from products you make or sell, as well as defamation of character when someone makes false statements about you to others.
Commercial Auto Insurance
Commercial auto insurance can provide coverage for a wide range of accidents that may happen while driving including hitting another vehicle, hitting pedestrians, or property damage. Commercial auto is necessary because most personal auto insurance policies will exclude coverage for an accident that occurred while working.
Commercial Property Insurance
Commercial property insurance protects a business's assets in the event of damage to their building or other business property. Damage could be caused by fire, theft, storms, vandalism and various other events.
Protecting your commercial property from physical loss is one of the most important things that you can do as an entrepreneur. If you suffered a complete loss and didn't have insurance, you'd have to rebuild from the ground up—and foot the entire bill yourself.
If you live in an area that's considered a flood zone, consider flood insurance. Flooding is one of the most common exclusions from business property insurance.
Business Owners Policy
Most insurance companies offer a business owner's policy (BOP) to small businesses at a discounted rate compared to purchasing each policy separately. A business owner's policy can be a great way for a small business to save money while getting necessary insurance coverage. A business owner's policy typically includes property insurance, general liability insurance, and business interruption insurance.
Business interruption insurance covers the interruption of business operations that are the result of a covered peril, such as fire or storm. It helps cover operational expenses such as payroll, taxes, lost income, and debt.
Professional Liability Insurance
Professional liability insurance—also referred to as errors and omissions insurance—is a great insurance option for lawyers, architects, therapists, or anyone who offers professional services. It covers future lawsuits, such as those related to a poor design or faulty construction. It covers things such as alleged negligence, misrepresentation, poor advice, malpractice, libel, or slander.
Cyber Liability Insurance
Cyber liability insurance is necessary for businesses that store or use customer data, like social security numbers, credit card information, or addresses. If your business is hacked or the subject of a cyber-attack, you will be covered for any liability arising from the breach.
In the event of a cyber-attack, you could be faced with legal fees and fines. You may also have to pay out customers who've had their personal information leaked or stolen as a result of your business's negligence. This is an expense that many small businesses can't afford. But your insurance company will help cover any damages.
Your business insurance needs are unique to you. The best way to get accurate coverage is to speak with an experienced insurance agent. They can help you determine what you need to protect your business.
How Much Does Business Insurance Cost in PA?
The cost of business insurance in Pennsylvania depends on a number of factors, including the size and type of company. For example, businesses with more employees are expected to have higher premiums than those with fewer employees or single-owner companies. Similarly, companies that own valuable equipment may require different levels of coverage than smaller companies. Other factors include:
The size of your business and where it's located.
The type of business insurance that you choose for your business.
Your business's claims history.
Whether or not you lease or own your property.
An average yearly cost for a small business is usually between $500 to as much as $5000.
Get a Free Quote for PA Business Insurance
We understand that finding the best small business insurance can be difficult and time-consuming. Whether you are an electrician in Philadelphia, a painter in Pittsburgh, or a contractor in Lancaster, we can help you find the perfect coverage for your specific needs.
Let us help you find protection for your business and keep your mind at ease. Our mission at Tivly is to help small businesses manage risk by finding business insurance quotes. The process to get a competitive free quote is fast and easy, complete the form at the top of the page or give us a call at 877-907-5267.
Professions Commonly Insurance in Pennsylvania
5 STAR. Matched our company with the perfect insurance company! Customer Service OUTSTANDING!

Affordable Towing
Great! Fast service at a great price. Needed a business insurance provider the same day for a company I work with. They had the quote to me within minutes and policy up and running shortly after. Would recommend highly!
One call and I had a policy within hours! Very affordable and responsive A+!