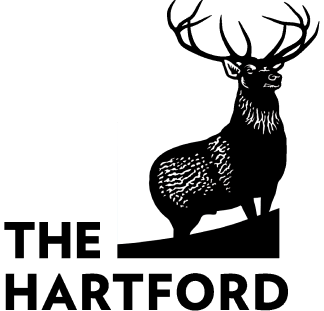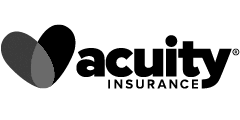 The industry of publishing has changed significantly in recent years with the expansion of online options and self-publishing. But one thing remains the same: publishing of any sort can be a risky endeavor. Whether you own a building and operate presses or conduct all of your publishing remotely or through third-party suppliers, your insurance needs to cover the risks you face.
Dispersing knowledge is a powerful business, and whether you're a large operation producing printed material, or an individual helping others get their writing to audiences online, the right type of insurance in the right forms can help ensure that you continue to be part of an important endeavor.
Why Do Writers and Publishers Need Insurance?
With the wide variety of publishing options available today, it leads to an even greater chance of your words being seen—and misread. One wrong book chapter can lead to libel or slander lawsuits. If you make an error—or are accused of libel, slander, or copyright infringement—you need to have publishers' liability insurance in place to protect you. Why? These lawsuits can be costly and could easily bankrupt a small business.
Who Should Consider Writers + Publishers Insurance?
Authors
Bloggers
Book Authors
Copywriters
Magazine Publishers
Publishers
Publishing a Book
Self-Published Authors
Self-Publishers
Web Publishers
Writers
Anyone in the field of writing or publishing—online or paper—need to consider the following insurance options to protect their small business.
Consider a Business Owners Policy for Your Publishing Business
Insurance companies will often combine three basic coverages into a "BOP" or Business Owner's Policy for many small businesses. It's also an affordable way to provide protection for your business. However, a publishing business often faces additional risks. With the right insurance company, a business owner's policy can often be enhanced with coverage options that address the unique risks in your industry.
Commercial General Liability Insurance
General liability insurance will protect your company from accusations of third-party bodily injury or property damage that occurs on your property, as well as provide coverage for advertising liability. In the case personal injuries or damages occur that are found to be your responsibility, your general liability coverage will handle the claim.
It can include coverage for attorneys' fees and court costs in case of lawsuits–an important consideration for insurance. There is also some coverage for libel, slander, or other advertising injuries (though not as comprehensive as professional liability insurance).
Business Property Insurance
Another insurance a publishing business needs—especially if they print paperback or hard-cover books—is commercial property insurance. This business insurance provides coverage for your physical building (if you have one) as well as equipment (large machinery, printing presses, packaging equipment, forklifts, etc.). Property damage claims can destroy businesses that have physical inventory worth thousands of dollars. Let us help you determine if this is the protection your business needs.
Business Interruption Insurance
If a catastrophic event such as a fire temporarily damages your warehouse or halts production, your financial obligations will continue. Business interruption insurance (also called business income and extra expense) can help cover operating expenses such as payroll, rent, taxes, and more. This is insurance coverage that can keep your publishing business up and running.
Other Business Insurance for Printers and Publishers to Consider
There are numerous types of business insurance coverage that a publishing company should consider to mitigate risk. What insurance solutions can protect small businesses from the common risks and unique exposures they face?
Media Liability Insurance
Media liability insurance—also referred to as errors and omissions insurance, media perils coverage, and professional liability insurance—could be helpful if a lawsuit arises because of material you've printed or if you provide advice professionally. How does it work?
Intellectual property is protected by copyright law, so if someone accuses you of trademark infringement—using their work without proper attribution—you can notify your insurance company. Your media liability insurance will step in and provide you with an attorney. Professional liability insurance will also cover your defense costs, legal fees, and any potential settlement up to the limits of your policy.
If you write an expose on a prominent political figure, they can sue you for slander. If you can't prove the truth behind your words or provide a witness, you may be held liable. If you have errors and omissions insurance in place, your insurance company will help pay the settlement.
Cyber Liability Insurance
A printing business with an online presence likely stores and uses customer information and may be an easy target for data breaches. If the information in your computer system is compromised i.e. a data breach occurs, cyber liability insurance comes into play. Your insurance company can help notify impacted customers and provide them with credit monitoring. They can also help negotiate with the perpetrators and pay a ransom demand as well as handle any public relations issues that arise.
Workers' Compensation Insurance
If your publishing business hires even one employee, you're legally required to get workers' compensation insurance (in almost every state). Workers' compensation insurance protects your employees from work-related injuries employees by paying their medical bills and lost wages. Workers' compensation policies include injuries that are common to writers, including eye injuries and repetitive motion injuries like carpal tunnel.
Commercial Auto Insurance
If you use personal vehicles or commercial autos for anything from delivery to client meetings, you need commercial auto. It helps cover you—or your employees—if you're in an accident while using it for business purposes, which is often excluded from a personal auto insurance policy.
Equipment Breakdown Insurance
Equipment breakdown insurance acts as a supplement to property insurance. If your printing presses, A/C system, high-tech equipment, etc. breaks down due to an electrical surge, this policy covers the resulting damage as a covered loss.
Commercial Umbrella Insurance
A commercial umbrella insurance policy would kick in if a settlement exceeds your regular general liability insurance coverage (or professional liability policy). Some umbrella policies also include coverage for things excluded from the underlying policy.
How Much Does Printing And Publishing Insurance Cost?
The cost of insurance depends on multiple factors. But the average for a $1 million/$2 million general liability policy for the publishing industry ranges from $25–$60 a month or around $300–$600 a year. The cost depends on the services you offer, payroll and yearly revenue, and the type of insurance you choose.
Keep in mind that while managing costs may play an important role in what you're able to do in your business, the insurance you choose could turn out to be one of the best investments you make for your company. It could make the difference in case of an unforeseen event. We can connect you with a knowledgeable insurance agent to get more information.
Get a Free Publishing Insurance Quote
You need cost-effective business insurance, but you also need the right coverage. Our goal at CommercialInusrance.net is to provide you with unbeatable personal service. Call us today at 877-907-5267 or complete the form at the top of the page to get a free quote for your printing and publishing business. If you're looking for business insurance solutions, or need to get insurance policies in place, we're happy to help.
This insurance purchase for my business was the most seamless phone encounter I have ever had in any phone purchase process bar none. Information was requested once and moved smoothly from one person to the next as we moved thru the purchase. Each person I dealt with was friendly, professional, and focused on determining my needs and the best way to match me up with the solution. Absolutely stellar!!!
Amazing! Fast with awesome customer service! Thank you!
The representative was very efficient, and able to provide detail about the services that I was purchasing, as well as being very courteous so far a great buy.