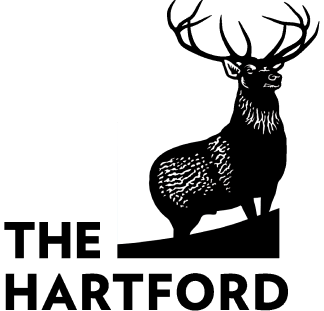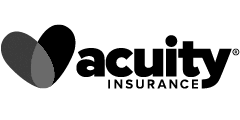 As a tailor, designing pants, jackets, and creating custom-made suits and other clothing is your bread-and-butter. Because of the services you offer, your business faces unique risks. What if someone steals from you? What if a fire or flood damages your location? What if an electrical outage keeps your business from operating? As a professional tailor, it is crucial to ensure that your financial assets are protected from any potential risks with the right business insurance.
Business Insurance Options for Tailors
Each insurance company offers policies that specifically protect tailoring businesses at different levels. We recommend the following business insurance options for optimum coverage:
General Liability Insurance
General liability coverage is one of the most important insurance options for your tailor shop since it covers a broad range of unexpected events. For instance, if a customer is accidentally injured in your business, you can be held legally responsible for the injury.
However, if you have general liability insurance, it covers the cost of lawsuits, damages, and associated medical expenses. It is the best way to protect your customers and your business from liability. General liability also covers third-party property damage and advertising injury.
Business Owners Policy
A business owner policy—popularly known as a BOP—is a package that covers a variety of potential risks. It is designed for small business owners like you and allows you to choose the right option for your business.
A very basic BOP includes general liability coverage and property insurance. Here are some of the other coverages a BOP can include:
Equipment breakdown Coverage: You use your equipment to provide quality services for your clients. Unfortunately, you don't get to choose when tragedy strikes your equipment. Your sewing machine, for example, might be damaged due to an electrical surge. Replacing it might be a huge expense. In the case of such a scenario, a BOP will help you repair or replace the whole machine.
Commercial Property Insurance: When your store is struck by fire or water damage, and the cost of replacement or repair is far above your means, this insurance will play a vital role in ensuring your shop is back in order. A BOP will take care of the covered damages to your building and valuables you stored inside the building, such as office equipment, sewing machines, customers' clothing, and other inventory.
Electronic Data Coverage: Specialized computer software, hardware, electronic data, and digital media are effectively covered from damage by a BOP. If any of your services require obtaining customer information, this is necessary to limit your liability.
Business Interruption Insurance: Some major events may force your business to relocate or temporarily shut down. You don't have to worry about the extra expenses involved because a BOP will cover the qualifying losses.
Employee dishonesty coverage: While most of your employees might be trustworthy, fraud and dishonesty are common, too. They account for about a 6% loss of revenue annually for the average small business. Employee dishonesty coverage can help offset any loss you may suffer.
Valuable paper protection: Your shop might have papers such as customer contracts (which are typically filed in paper form). A BOP will stand for any expenses that arise when these papers get damaged.
Professional Liability Insurance
If you work with high-end luxury suits and tuxedos or vintage family heirlooms, you cannot afford to make an error or mistake. Even if you provide excellent service, if a customer accuses you of an error or professional negligence that damages these expensive pieces of clothing, It can damage your business. Professional liability insurance covers legal costs associated with potential lawsuits and will pay settlements.
Commercial Auto Insurance Policy
If your business offers pickup or delivery services for customers, it is necessary to have commercial auto insurance. Commercial auto coverage will protect your car in case it is involved in an accident—whether you use a company vehicle or your personal vehicle.
Workers' Comp Insurance
If you have more than one employee, you are legally required to have workers' compensation insurance in most states. Workers' comp protects you and your company from paying medical bills and related expenses in case of an accident while using sewing machines, chemical dyes, or heavy materials during the job. It can also pay their lost wages until they're able to return to the job.
Get a Free Business Insurance Quote
Whether you're simply looking for basic general liability insurance or need workers' comp, we are here to help your business thrive by finding you affordable quotes for your business insurance. Complete the form above and one of our agents will contact you soon! Or, give us a call at 877-907-5267!
Insurance I needed, explained simply.
5 STAR. Matched our company with the perfect insurance company! Customer Service OUTSTANDING!

Affordable Towing
Very helpful and their customer service is top notch! Very pleased with their service.

Hands of Hope Adult Homecare, LLC