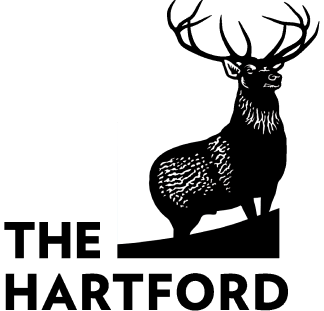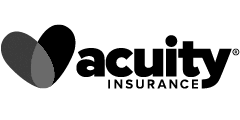 What is Auto Dealer Insurance?
Most auto dealers hold a lot of expensive inventory on their lots, right? Property damage or vandalism to a car on your property can cost you significantly. That's where auto dealer insurance comes into play. This coverage is typically a combination of different insurance options—such as general liability, property insurance, and business interruption coverage—that is used to protect auto dealers.
Who Needs Auto Dealer Insurance?
What types of businesses need this insurance coverage?
Used Car Dealerships
Motorcycle Dealers
Used car and truck dealers
Recreational Vehicle Dealers
Boat Dealerships
Trailer Dealers
Auto Repair Shops
Farm Equipment Dealers
Car rental businesses
Anyone who has a fleet of vehicles may want to look into this coverage for their business.
What Dealer Insurance Coverage Should Include
For proper risk management, these are some of the insurance solutions auto dealers should consider for protection for your business.
General Liability Insurance
General liability insurance is the most basic policy that every dealership needs as a foundation to protect its business. General liability coverage will pay for claims of third-party bodily injury, third-party property damage, libel and or/slander, and copyright infringement. It covers necessary medical costs, repair or replacement of damaged property, and legal costs and settlements.
Commercial Property Insurance
A commercial property insurance policy helps cover repairing the physical damage of your building and replacing its contents in the case they are damaged by fire, some natural disasters, theft, or vandalism.
Business Interruption Insurance
If your auto dealership and the cars on your lot are significantly damaged due to storms, a fire, or other mishaps, business interruption insurance can help offset your costs by covering your lost profits, paying employees' wages, taxes, operating expenses, and more. This coverage is often referred to as business income and extra expense.
Business Owners Policy
A Business Owners Policy (BOP) is usually a combination of general liability, commercial property, and sometimes business interruption insurance. It's usually packaged at a more affordable price than purchasing each coverage individually. Depending on the insurance company, they sometimes bundle other coverages related to your industry under the same insurance policy.
Commercial Auto Insurance
You need to protect the monetary investment you've made in the vehicles on your lot. That's where commercial auto insurance comes into play. It includes things like personal injury protection, collision coverage, comprehensive coverage, and can include additional endorsements to protect you and your employees if an accident occurs.
Workers' Compensation Insurance
If you employ auto mechanics, sales professionals, administrative assistants and any other type of employee—you need workers' compensation insurance. Workers' compensation helps pay for medical costs and lost wages if an employee is injured or becomes ill on the job. Most states legally require workers' compensation if you hire a certain number of employees. Make sure you check your state regulations and get the coverage you need.
Errors and Omissions Insurance
If you or an employee of your business are accused of professional negligence or other errors in judgment that cause harm to a customer, you can be held legally liable. Errors & Omissions Insurance (sometimes referred to as Professional Liability Insurance) provides coverage to protect you and your business if a claim is lodged against you. Check with an agent about the services you provide to see if this liability coverage is necessary for your business.
Employment Practices Liability Insurance (EPLI)
Employment Practices Liability Insurance (EPLI) is necessary in case an employee sues your company or you as the owner for discrimination, harassment, wrongful termination, breach of contract, etc. With this coverage, your insurance company will provide you with a lawyer and cover legal fees and settlements.
Other Policies to Consider to Protect Your Car Dealership
What else should you consider to protect your inventory, employees, and customers?
Dealers Open Lot: If your auto dealership contains vehicles mostly in an open lot, there are a lot of inherent risks. This addendum to your auto policy can include comprehensive coverage for damage resulting from lightning, storms, hail, flooding, fire, explosions, and vandalism.
Garage Liability Insurance: If you have an auto repair shop onsite at your auto dealership, you may want to consider garage liability (which can be bundled with certain policies).
Garage Keepers Liability: If you run an auto repair shop, this covers associated repair expenses if a customer's vehicle is damaged on your lot while in your care.
We always recommend speaking with an experienced insurance agent to help you determine the risks your business faces and what insurance solutions you should consider.
How Much Does Auto Dealer Insurance Cost?
Because the cost varies considerably, most insurance companies don't list generic pricing on their websites. Some of the variables they may consider include:
How many vehicles are on your lot
The price point of the vehicles you sell
The number of employees you have
Whether or not you also offer auto repair
The age and size of your commercial property
These are just a few of the factors taken into consideration. For a comprehensive look at what the cost may be, talk to an agent today.
Get a Free Auto Dealership Insurance Quote
Our goal at Tivly is to help you protect your business as efficiently as possible. If you'd like to get a competitive business insurance quote from one of our specialists, enter your zip code and complete the form above. We will contact you soon! Or you can call us at 877-907-5267.
Related Articles: Garage Keepers Insurance
This insurance purchase for my business was the most seamless phone encounter I have ever had in any phone purchase process bar none. Information was requested once and moved smoothly from one person to the next as we moved thru the purchase. Each person I dealt with was friendly, professional, and focused on determining my needs and the best way to match me up with the solution. Absolutely stellar!!!
The representative was very efficient and able to provide details about the services that I was purchasing. The representative was very courteous. So far a great buy!
We had a great experience. Michael, was super helpful, answered all our questions and did a great job finding us an insurance company. He also made an effort to get everything done as fast as possible. We are very thankful for the excellent service.