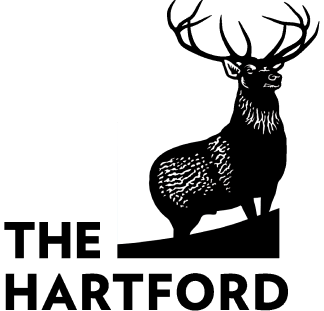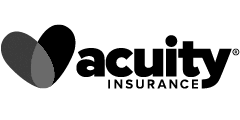 What is Commercial Fleet Insurance?
Commercial fleet insurance is specialized commercial auto insurance coverage businesses with many vehicles can obtain for their cars, vans, SUVs, trucks, dump trucks, semi-trailers, etc. It is often referred to as fleet insurance, business rental car insurance, car rental business insurance, etc.
Commercial Fleet insurance is meant to cover your business, drivers, and your entire fleet. Fleet vehicle insurance coverage includes what a typical commercial auto policy would, often at a more affordable price.
But what is a fleet? It depends on how each individual insurance provider classifies it but a commercial fleet can be as little as 2–5 vehicles or as many as hundreds of vehicles owned by companies and used for business purposes.
Who needs commercial fleet insurance?
Taxi services
A limo business
Car rental companies
Rideshare or delivery services
Construction companies
Tow Truck companies
The nice thing about fleet auto insurance is that any type of car—from construction vehicles to mini-vans—can be included under the same policy. The insurance company usually doesn't require the vehicles to be used for the same purpose.
Types of Fleet Insurance Coverage
These are the two types of insurance most insurance companies will offer for fleet protection.
General Liability Insurance
Most if not all states require you to obtain general liability coverage. This policy covers you personally when you are liable for physical damage to someone's car, property, or cause them physical injury. These coverages are typically included within your general liability policy:
Third-party bodily injury & property damage: If you are involved in an accident, this part of the auto insurance policy covers third-party medical expenses, legal expenses, and loss of income. It also covers the repair of physical damage to their vehicle, or complete replacement.
Advertising Injury: If a competitor accuses you of libel, slander, or copyright infringement your insurance company can provide you with a lawyer and cover any legal fees/expenses.
Commercial Auto Insurance
Commercial auto insurance—also referred to as business auto insurance—includes coverage for your vehicles like personal injury protection, collision coverage, comprehensive coverage, and can include additional endorsements. So what's covered?
Personal Injury Protection
Personal Injury Protection (PIP) will pay for medical expenses and lost wages (up to 80% of your earnings) for you and any passengers injured in an accident. If you have PIP, your insurance company pays whether or not you are found at fault for the accident.
PIP is more comprehensive coverage than simply adding med pay coverage to your policy. For example, it can cover psychiatric care, occupational therapy, childcare expenses, and more. PIP insurance will also pay for funeral expenses if someone dies in the accident.
Comprehensive Coverage
Comprehensive covers repairing or replacing your vehicle(s) if they are damaged due to theft, vandalism, or weather-related incidents. It's often referred to as "anything other than collision" coverage. If you store cars in an open lot or an area that's considered high-crime, this is a coverage you don't want to skimp on.
Collision Coverage
Collision coverage provides coverage for the physical damage that is done to the policyholder's vehicle in accidents (if they're at fault for the accident). If another party is responsible for the accident, their liability insurance pays for your repairs.
Uninsured and underinsured motorist coverage
Check with your insurance company to make sure you can add uninsured and underinsured motorist coverage. Not only is it required by most states but it will help cover your costs if the other party involved is found liable but they do not have auto insurance. It can also help provide coverage if the other party doesn't have sufficient coverage to fix the damage, pay for the bodily injury, or you're the object of a hit-and-run.
Other Industry Insurance Policies You May Need
Other fleet insurance policies you may want to consider for your business include:
Inland Marine Insurance
Inland Marine Insurance offers protection for any tools of your trade not permanently affixed to your vehicles, such as carpentry tools, extermination equipment, etc. Why do you need it? Most commercial vehicle insurance policies exclude anything not permanently attached to vehicles in your fleet.
Commercial Property Insurance
If you own a rental car business, commercial property insurance will protect your property in case of damage or destruction. If a storm comes through and damages your garage, signage, and destroys valuable papers, you want to make sure you have coverage with your insurance company.
How Much Does Commercial Fleet Insurance Cost?
The cost of fleet insurance depends on numerous different factors, including:
The age and the associated value of the vehicles. An older vehicle may be cheaper to repair or replace, therefore cheaper to insure.
The purpose of the vehicles. A service-oriented business such as a plumber or electrician will typically pay lower premiums than a taxi service or a large delivery business.
The policy options you choose, including policy limits, additional endorsements, and deductibles.
The type of vehicle. Vans, SUVs, and passenger-type cars are cheaper to insure than trucks.
Trucks are divided into three different classes:
Light Trucks: These must be under 10,000 pounds and can include pickup trucks, flatbed trucks, and sometimes cargo vans.
Medium Trucks: A truck must be 10,000–20,000 pounds to fit into this category and are likely box trucks or refrigerated trucks.
Heavy-Duty Trucks: Heavy-duty trucks are anything over 20,000 pounds and may be your average semi, dump-truck, construction vehicle, etc.
Because there are so many variables that impact pricing, we can't really give you a ballpark figure of what it may cost for car insurance for your vehicles. Be sure to speak to your agent—or one of ours—about the potential cost of fleet insurance.
5 Ways to Save Money on Your Fleet Insurance Policy
If you want to save money on your fleet insurance policy, there are a few solutions you can try to lower your costs from the very beginning:
Hire drivers/employees who have clean driving records. This can get you a discount on your rates.
Shop around and get quotes from at least 3 different insurance companies. You want to make sure you get the best rate possible!
Choosing a policy with a higher deductible can lower your policy premium. Just be sure to choose a deductible amount that your company can afford.
Can you combine any of your policies? Or purchase fleet insurance from the same company? Sometimes you can get a lower or discounted rate by using the same insurer.
Do you have anti-theft equipment and safety policies in place? Anything that can help you maintain a claims-free record can keep your costs low.
Speak with a commercial agent to find out what else your company can do to lower your cost and reduce risk!
Get a Free Fleet Auto Insurance Quote
Insurance coverage for fleet insurance doesn't have to be complicated. To get an affordable quote for your fleet, complete the form at the top of our page and one of our agents will reach out. Or, give us a call at 1-877-907-5267. We will gladly help you find the right coverage for your business.
Related Articles: Taxi Insurance, Garage Liability Insurance, Workers' Compensation Insurance, Tow Truck Insurance, Livery Insurance
Great company ... had a great experience with them.
We had a great experience. Michael, was super helpful, answered all our questions and did a great job finding us an insurance company. He also made an effort to get everything done as fast as possible. We are very thankful for the excellent service.
Insurance I needed, explained simply.